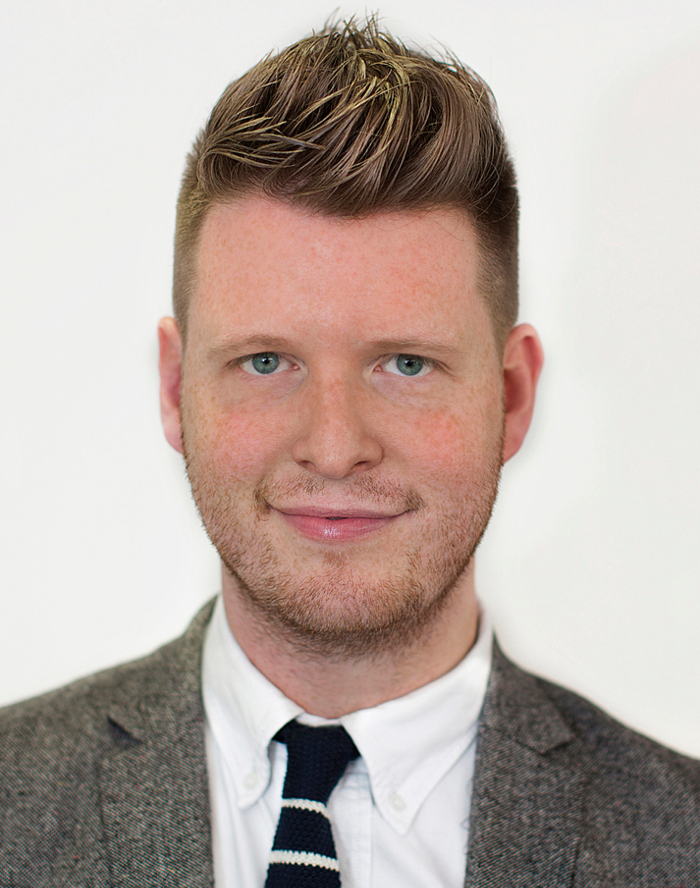 'Become a Better Man' is the strapline for men's interest website AskMen.com UK, which can boast a monthly pull of 1.6 million betterment-seekers looking for a mix of entertainment, fashion, health, and sports. As traditional print 'lads mags' are under increasing pressure to "lose" their pervasive and problematic attitudes to women, the long-established identity of this area of men's interest media is changing. Clearly, many ABC1 males are turning online for their manual to modern masculinity.
We chat to editor-in-chief Charlie Parrish about the website's bid to 'become a better AskMen' (courtesy of a recent website redesign and office move) and the differences in working in print and online. Having put in time at men's lifestyle forebear Arena, as well as ZOO and Loaded, he's the man to ask.
About AskMen.com UK
There've been some big changes at AskMen.com UK recently, with an office move and website redesign – can you tell us about both new homes for the team (physical and digital)?
It's been a very exciting and slightly exhausting time for us! The new office is a huge positive for AskMen. We'd hit capacity in our previous office, so we've been very lucky to receive investment from our parent company to move into a beautiful premises just off Oxford Street with plenty of space to grow the team. Perhaps most excitingly, we also now have a custom-built studio, which will revolutionise our video output.
The redesigned site is something we're incredibly proud of. After a year honing the UK-specific content, we now have a contemporary and very handsome site to house it all. Its entirely responsive design means we're able to offer the same experience across desktop, tablet and mobile, the 'perpetual click' functionality means our vast archive of content is far easier to discover, and our new '+' button has transformed the way readers can share stories.
How is AskMen.com UK's digital format an advantage in the 'men's interest' publishing sector, in comparison with print publishing? Are there any disadvantages to digital publishing?
While AskMen is not a news site, we're able to respond quickly to provide genuinely topical features. We're not restricted by section pagination, and being such a broad lifestyle site means we can cover pretty much anything that affects men. I feel like, traditionally, digital publishing may have suffered from an aesthetic perspective, but our redesigned site now means features look terrific, too.
Tell us a bit about your audience/readership – how are you different to other websites/magazines in your sector, and why do your readers choose you?
AskMen's an aspirational brand, but we very much pride ourselves on being here to assist our readers on their journey to wherever they want to go. Our strapline is 'Become a Better Man' – we want to arm our readers with the best advice, expert opinion and considered reviews to help them. We don't want to look down our noses at anyone who can't afford to spend £800 on a pair of shoes. Instead, we'll write about shoes across a variety of high street-designer price points and within a few clicks provide articles on how the readers can get on at work or warrant a promotion. It's that aspirational and practical mix that I'm proud of. We're not ageist, too. I feel, often, men's lifestyle titles can seemingly ignore any man who's become a father and isn't able to spend the week exploring pop-up restaurants and warehouse parties. We're inclusive.
About AskMen.com UK and freelance journalists
Do you pay for contributions from freelance journalists?
We do, yes.
Who should freelancers pitch to (which sections do you use freelancers on/which editors would be best to get in touch with) and what kind of pitch would be likely to be successful?
Freelancers can pitch directly to me at cparrish@askmen.com. We use a raft of expert writers across all channels of the site, but I'm always open to fresh talent. I'd encourage pitches that show an awareness of what we're about at AskMen. Show that you've explored the site and pitch features on topics that we might not at the moment be covering too comprehensively. Always remember we're looking to entertain and inform, too. If a story has a practical element that the reader can take something away from – terrific.
About PRs
Of all the press releases the AskMen.com UK team receive on a daily basis, what percentage of them result in a feature?
Well, we're a lifestyle site, so we get an awful lot of emails from almost every area of PR imaginable! So, around 3-5% may sound low, but against the volume received, that's not too bad!
How do you think the PR/journo dynamic will change in the future?
I hope not too much. For me, the dynamic has always been about relationships. Social media has opened up relationships in a specific way, but I hope it doesn't stop the face-to-face contact that the best relationships are built on.
Most inappropriate/useless press release the team has received?
Anything addressed to ShortList…
About you
You took on the editorship of AskMen.com UK in January of 2012 – what have been your main successes in your time at the website so far? What are your aims for the next year or so?
Growing the traffic to 1.6 million unique users a month (Google Analytics) and stretching our lead as the most visited men's lifestyle site has been a real, tangible success. I'm proud that we now seem to be on people's radars a lot more, too. I'm not sure enough PRs or journalists were aware of AskMen considering its size and we've worked really hard to build industry recognition. I'm also incredibly proud of the quality of journalism we publish. In-house, my staff writer Rebecca May is one of the best emerging magazine writers in the country, and our roster of contributors stacks up against any of our rivals.
The aims for the year include building our traffic, exploding our video traffic, finding our niche on social media and growing the team.
Describe a typical day at work: What are your editorial duties/responsibilities at the outlet?
'Typical' is quite a tricky description! My duties and responsibilities include commissioning, editing, writing, subbing, picture research, forward planning, supporting the commercial and marketing teams, keeping on top of analytics, leading on our social media, maintaining with PR contacts and liaising with our international teams in Montreal and Sydney.
What do you love most about your job? What would you change?
I love the variety and breadth of responsibilities. I feel like we're on the cusp of achieving something special at AskMen and to be editing the site right now is a privilege. The only thing I'd change? It'd be great to add a few more hours to the day…
Tell us a bit about your career leading up to working at AskMen.com UK – where have you worked previously, and how did you end up in your current position?
I've done a bit of a tour of duty around the men's market. I started writing for Arena (R.I.P.) out of university, before moving to ZOO. I started as news reporter and music editor there before becoming entertainment editor. I worked with some incredibly talented journalists such as Michael Hogan, Matt Mason, Jonny Pile and Jimi Famurewa and learned an enormous amount. After four years at ZOO, I spent an interesting year at Loaded as features editor before the opportunity at AskMen came up.
AskMen is active on social media. How has the ubiquity of Facebook/Twitter changed journalism for the better/worse, in your experience?
It's certainly helped in its ability to allow journalists to gauge an audience's sentiments towards a topic. Twitter has forced journalists into looking at themselves more as a mini-brand, in a way. It's something commissioning editors/potential employers will obviously look at, so your Twitter automatically becomes your shop window. While it's obviously not a perfect yardstick, it's a handy tool for judging someone's writing style, sharpness, wit and cultural awareness, particularly for online editors.
There's a lot of controversy in the media at the moment about 'modesty bags' for magazines aimed at men, or a ban from supermarkets – what's your take on the different sides of the debate?
I think it's a really loaded debate. I appreciate the arguments on both sides, particularly having worked on magazines likely to be placed in 'modesty bags'.
Charlie appreciates a face-to-face approach, but you can tweet/follow him and the AskMen team @charlieparrish and @AskMenUK.