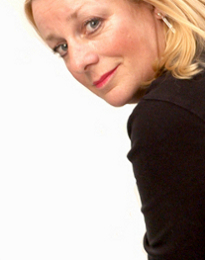 About the publication
Who reads it and how many of them are there?
Asda Magazine is the largest woman's monthly magazine in the UK. Amazingly, almost one in three households have read a copy in the last year (KANTAR World Panel). The magazine's circulation was 1,980,740 (ABC: July – Dec 2010) with a readership of 5,351,00 (NRS: April 2010 – March 2011).
What subjects do you cover? What stories are you most interested in covering?
We are mainly all about food – talking about it, cooking it, eating it. Our second favourite subject on the magazine is fashion and we feature some fantastic clothes from the many George ranges. Not just for the ladies, but for the guys and kids too. Add to that a mix of homes, health, beauty, pets, travel and entertainment and you end up with a great little package. And all for free too.
How do you decide the content?
Sit and imagine what I'd like to read in the magazine in any one particular month. The art director, the deputy editor, the food editor and myself then have a meeting with Asda to incorporate their must-have features, stuff they want to promote, and we end up with a fantastic issue.
About you
Describe a typical day at work: What are your editorial duties/responsibilities at the outlet (e.g. commissioning, subbing, features, interviewing)?
All days are different. At the beginning of the week, in London we go over what's going in to the magazines. We work across four issues at any one time so this takes the best part of a morning for the whole team, including our colleagues in Leeds (where Asda is based) who join us via a conference call. Another day could find heads of departments and myself cranking ourselves out of bed at 5.30am to catch the train to Leeds for a meeting with Ali Carswell, who is part of the national advertising team looking after publications. These meetings are crucial for everyone, especially us, because it's a chance to make sure we are getting it right for Asda. Photo shoots are a regular – each month I'm on the cover shoot in a studio in London, plus any location shoots for major food features. At the appropriate time in the month, I'll be passed proofs from our eagle-eyed subs to give them their final read. The rest is planning, planning and more planning and thinking of visuals, plus an almost constant discipline to find ways to make our pages look even better than they do already.
What interests you most about your job?
Its infinite variety.
Where have you worked previously, and how did you end up in your current position?
If it involved eating, I was there. I've worked in magazines all my life, some iconic like Woman and Woman and Home, others totally dedicated to food like Delicious and BBC Good Food. I've taken time out as a freelance writer, travelling the world as I wrote, done food styling and written books on food.
Do you tweet? Why, why not?
Well, I have a Twitter account. Does that count? I must say I find people's self-serving navel gazing quite staggering. There's a whiff of vanity publishing about it.
If you could time travel what time would you go to?
I'd whizz about all over the place as the mood took me. Really though, I love the now, living the day.