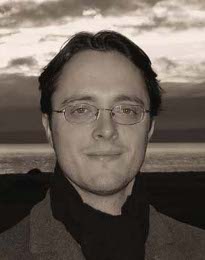 About the publication:
What was the impetus behind the launch of www.thebandber.com?
The impetus behind theBandBer.com was the desire to create a unique online space, in which small independent accommodation owners could read articles relevant to their businesses and discuss (on our Twitter and Facebook pages, or through our own comments function) the issues affecting them in the current economic climate. We feel that running a small property, particularly one in a rural setting, can be an isolating experience and that there's a real need for an environment where this kind of conversation can take place. In the long run, we want to create an army of self-styled 'BandBers': not just property owners, but also people passionate about supporting the independent accommodation sector and celebrating everything that makes it special and distinctive.
What do you cover and what stories are you most interested in covering?
We publish articles on all sorts of topics important to independent accommodation owners. Though we've only been up and running since January 2012, we've already covered a wealth of topics, including reducing bank charges, getting the most out of social media, focusing on sustainability and attracting more business travellers. We've also interviewed highly successful property owners in the UK, Canada, France and the States to hear about their own experiences and get their take on current issues.
Though I write all the content at the moment, we want B&B owners to take control by writing their own articles on topics they feel passionate about. So we would be delighted to hear from any accommodation professionals (or their PRs) who want to suggest any editorial contributions or share news/best practice.
What makes you different from the other outlets in your sector?
We're not selling anything to anyone. We don't carry adverts. There's no membership fee to access our content. In the future, theBandBer.com will be linked to a public-facing directory site, called simply BandBer.com, where properties can pay to be listed and advertise. But for the foreseeable future, theBandBer.com is 100% free and open.
How do you decide the content?
As the editor, I do a lot of research; scouring the press, travel/tourism websites and social media to find out what people in the accommodation sector are talking about and what challenges are facing them. Then I'll often talk to property owners themselves to get their input – which is really the most important aspect of all. Then I write!
About you:
Describe a typical day at work: What are your editorial duties/responsibilities at the outlet (e.g. commissioning, subbing, features, interviewing)?
At the moment, I do everything! I decide what we're going to cover, I research and write the articles, I chat to accommodation owners and related people on Twitter to keep up-to-date with what's on their minds. I've done this in order to create a lot of original content and get some momentum going. But in the longer term, I want much more user-generated content on the site.
What interests you most about your job?
Well, I enjoy the process of writing in itself, so any opportunity to do that is very satisfying. And, with my background in travel, I've become more and more fascinated by the B&B world – not least because the wider public's view of it is very out-of-date. Many people still imagine that B&Bs and small properties in general will be really chintzy and ramshackle. They think they'll have to share a bathroom! They don't expect to have Wi-Fi access. They don't realise how many younger people are setting up urban B&Bs that are more like boutique hotels. Nor are they aware that many rural B&Bs are at the forefront of sustainability and the green economy.
Where have you worked previously, and how did you end up in your current position?
I started out as a freelance journalist – mainly reviewing books and interviewing authors, though I also did some travel writing. I found the freelance life increasingly precarious, so I joined the travel technology company US Booking Service Ltd in 2004. For a number of years I developed (i.e. wrote and edited) content for its numerous websites and learned the essentials of web design (Dreamweaver, Photoshop, etc). These days, my principal focus is on making theBandBer.com the preeminent forum on the web for independent accommodation providers worldwide – or 'BandBers' as we like to call them.
Do you tweet? Why, why not?
Yes, I tweet pretty much every day and theBandBer.com's follower numbers are increasing all the time. Within the independent accommodation sector, Twitter has been fantastic for helping property owners and other interested parties connect with one another. I use it to chat with people and point them in the direction of resources (either an article on theBandBer.com or somewhere else) that might help them solve a particular problem.