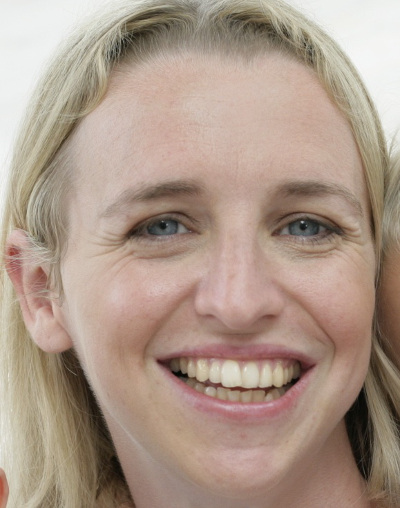 Tell us about TheSchoolRun.com…
TheSchoolRun is a website for primary-school parents with children aged four to eleven. We cover education and learning and aim to help parents negotiate the mysteries of primary-school life, from chunking (one of the division techniques kids are taught in school today) to SATs exams in Year Six and communicating with teachers.
The site offers both information and practical resources (worksheets, learning packs, eBooks) to help parents understand what their child is learning at school and support their learning at home. We're a 'freemium' site − we have loads of free information and worksheets (as well as a Homework Gnome parents can consult for history, geography and science homework help), plus a subscription area with a much more extensive worksheet offering.
TheSchoolRun covers all aspects of primary school: the curriculum, kids' health, children's learning activities, books and toys. We have a community forum but we don't cover pregnancy, babies or toddlers at all.
Do you pay for freelance contributions?
TheSchoolRun team is tiny (I'm the only editorial staff member), so all our articles are written by freelance journalists. We do pay for contributions and I'm always interested in ideas, though I usually work with a small number of regular freelancers. Any pitches should be emailed to me with a very specific outline of the feature, but please look around the site first to check we haven't covered it already! We don't write about fashion or food at all, and all our articles need to have a specific primary-school focus.
All our educational resources are compiled by qualified teachers (and I'm always looking for more teachers to write for us!).
What type of PRs do you work with?
I work closely with a small number of PRs who represent children's books, educational toys, kids' health, children's entertainment and cinema and museums − we have regular listings features (half-term learning activities and workshops, for example, or best construction toys or kids' books about science). I'd love to hear from anyone who represents any of those categories; as well as editorial opportunities we have a large competitions area and I'm always happy to run relevant giveaways for our users (we don't charge a placement fee). TheSchoolRun has 100k unique users and 500k page impressions a month; we also send out regular editorial newsletters to our database of around 250k email addresses.
What is a typical day for you like?
My role at TheSchoolRun is my first online (I used to be a parenting magazine editor), so a typical day involves as much subbing, commissioning, numbers-analysing, designing, writing and planning as I can fit in! I am responsible for all the editorial content on the site, and while I have an encyclopedic knowledge of what we offer that can be a bit daunting sometimes as we have over 10,000 pages of content! Users are usually very kind about spotting typos so I can fix them (though it is rather sobering to receive an email pointing out an addition mistake from a seven year old!). Keeping our information up-to-date and accurate is really important, especially when it comes to exam formats. Things change regularly in education and preparing for the new 2014 primary curriculum is a big project for next year.
What excites you most about your job?
What I love about TheSchoolRun is the opportunity to offer other parents really useful, practical information and tips to help them understand more about school and education. As anyone who has a young child will know, it is incredibly hard to get children to share much about their time at school ("What did you do today?" "I can't remember.") and new teaching styles and techniques can seem very intimidating (have you come across number bonds, DUMTUMS or connectives yet?). We know that the site is really well used and well loved by parents who've discovered it, so we want to spread the word as much as possible and 'demystify' primary school!
It's also very exciting to be part of a new kind of publishing, selling content directly to consumers. We're a tiny business owned by one mum and worked on by eight mums part-time (around the real-life school run!), but we're proud to offer professionally-produced materials and information for parents.
Working on TheSchoolRun has also given me an undeniable advantage with my own children at homework time! It is very satisfying to be able to help with maths homework and not hear them moan, "Mum, you're doing it all wrong, that's not how the teacher does it at school!" Another (questionable) bonus: my mental maths has come on in leaps and bounds. I was delighted to leave maths behind after I left school and never thought I'd be checking workings-out on multiplication problems in my thirties…
TheSchoolRun can be found on Twitter @The_School_Run.