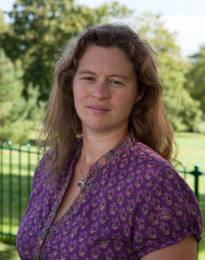 Get prepared for the January 2013 launch of We Are Family by reading today's interview with editor Hannah Latham. Aimed at the entire LGBTQ family (as well as its straight members), the upcoming quarterly magazine seeks to address the under-representation of everyone who doesn't fit into the stereotypical 'nuclear parent-child unit'. Which happens to be…most of us.
We Are Family drops next year, so we decided to find out if the team over there are ready…
About We Are Family
What will We Are Family bring to the LGBTQ publishing sector that isn't available at the moment?
A positive, supportive UK-wide magazine for any family unit with an LGBT or Q member, appealing to any member of that family, whether lesbian, gay, bi, trans or heterosexual.
We're independent and editorially led, with enquiring how-to articles, true-life stories and interesting interviews about real people within our community. We Are Family magazine will appeal to, for example, a young lesbian couple looking for a way to start a family, a gay father and his straight friend he has co-parented with, trans youth and their parents, trans parents, youth discovering their sexuality, their parents, LGBTQ grandparents, parents and grandparents of LGBTQ parents, other extended family members, and so on. No other publication includes the whole family unit from an LGBTQ point of view. We Are Family magazine aims to support and help the LGBTQ community in a family context, exploring our differences whilst celebrating our normality.
LGBTQ interests and issues aren't generally covered in the majority of 'mainstream' media and newsstand publications – do you think that's changing?
It is changing slowly, what with more LGBTQ characters on mainstream television programmes and parliamentary debates such as same-sex marriage, but a lot more could be happening. In the context of LGBTQ parents and families, we get very little mainstream media coverage, much in the same way that single parent families are under-represented. The nuclear family is not the majority anymore. Our community has evolved and the media needs to catch up. We recognise that and are providing a space that normalises alternative families.
How important do you think visibility is when combating homophobia? Do you think more public figures should be out?
Visibility is key to combating homophobia, but coming out is complex as in most cases a person's sexual orientation has little bearing on what they do unless it's directly related. Yes, more public figures could be out, although I think this is happening more and more. The more lesbian and gay role models we have leading normal lives, the more the rest of the community sees our lives are no different to theirs.
How much of the first issue (due in January 2013) has been put together already? Do you think you'll be ready for the launch?!
We're getting our teeth into the content for issue 1 right now which is really exciting. We'll be ready!
About We Are Family and freelance journalists
Should freelance journalists get in touch with you directly to pitch ideas? If so, how?
We welcome pitches from freelance journalists about LGBTQ parenting, youth, grand-parenting and families. They need to email editor@wearefamilymagazine.co.uk with an outline, synopsis, brief biography, and anything else that is relevant.
About you
Where have you worked previously, and how did you end up in your current position?
I have been a freelance journalist for ten years, working as a sub-editor, proof reader, writer and editor for mainstream women's and parenting magazines, including Mother and Baby, Pregnancy & birth and Practical Parenting. I have also written columns and articles on parenting, lifestyle, entertainment and alternative health.
What are you most looking forward to covering in the magazine?
The how-to articles and true life stories exploring the different ways LGBTQ people can and have become families… gay grand-parenting… getting to know LGBTQ youth… all the lifestyle stuff: holidays, food, product reviews – what am I not looking forward to covering?!
Do you tweet?
I don't tweet much myself as I can't get my head around Twitter. However, my colleague Darryl loves it. He tweets for We Are Family magazine @WeAreFamilyMag
If you could rule the world for the day, what would you change?
I'd make mankind realise we are all connected and that we need to love and accept one another and let go of our judgement.
You can connect with We Are Family's Darryl Bullock via twitter @WeAreFamilyMag, and download a pre-launch edition of the magazine at WeAreFamilyMagazine.co.uk.