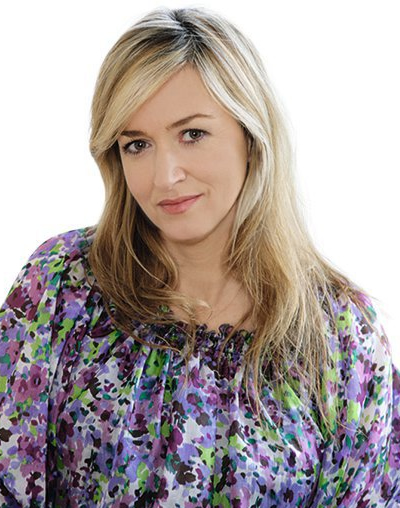 In today's interview we talk to Jane Druker, editor of consumer health and wellbeing magazine Healthy. Jane tells us about the recently announced changes happening at Healthy in 2012, how she wants freelancers and PRs to help, and why she's not that interested in time travel.
About Healthy:
Who reads it and how many of them are there?
Our ABC is 160,064.
Our typical reader is in her mid-to-late 40s, she's passionate about preventative health and she's very pro-active about being healthy because she knows the difference it can make to the whole family's wellbeing. She is deeply practical and she wants ideas for her health she can use today. She is opinionated, intelligent and extremely savvy.
What is she most interested in?
She wants to know the latest on ailments she is crucially interested in – as you might expect for a woman her age, these include weight management, stress, migraines and the menopause. She is also very interested in fitness and food and wants lots of ideas for eating well and working out.
What does 2012 have is store for Healthy?
From January, we kick off with a new look for Healthy and are offering the readers the chance to vote for their favourite of three celebrity covers, they can choose from: Helen Mirren, Yasmin Le Bon or Carol Vorderman. The January/February issue will also feature a new section devoted to Rewards for Life (Holland & Barrett's new loyalty card), which will include additional exclusive offers and competitions for Healthy readers with loyalty cards. Pick up a copy on 17 December in store.
During 2012, we'll be snagging exclusives with the most exciting experts in their fields, be that food, fitness, wellbeing or psychology. For the reader, that means each magazine will be a collector's item in its own right, fizzing with its own unique energy, insight and information.
How do you decide the content?
We look at latest research, breaking news as well as revisiting the subjects our readers want to hear about time and time again (weight loss, stress, ageing), but always from a fresh, original and up-to-date perspective.
About freelance journalists:
Do you use freelancers? What's the best way for them to get in touch with you?
Yes we use a big pool of freelancers and I am happy for people to email ideas. The most important thing is that they understand the magazine and the Healthy reader and come up with pertinent features that are genuinely novel and new.
About PRs:
Do you work with PRs? How should they contact you?
Again do contact me by email about any new research or interesting experts. We don't mention products by brand in the magazine so avoid sending me information for that purpose only.
I prefer to be contacted by email and loathe Monday morning phone calls from PRs who have obviously not looked at the magazine!
About you:
Describe a typical day at work?
Most days I am office bound, but I really try to get out and about to events and seminars, as I find these are the moments I get my best ideas. An office day usually starts with a features or production meeting and then segues into emails and phone calls. This is when I usually do my interviews – via phone or face-to-face. I love this process and genuinely get energy from hearing others' views. I tend to do the cover and celebrity interviews, which feature people
I find inspiring and insightful. In the afternoon, I structure my time around words – so commissioning, writing and editing.
What interests you most about your role?
I genuinely love my job. I admire and enjoy working with the Healthy team, I relish the diversity of the people I meet and interview and being at the frontline of health changes. But, primarily, I feel what we do here at Healthy is to offer a valuable, trusted resource that genuinely promotes better health for women. As a journalist, it doesn't get better than that.
Where have you worked previously, and how did you end up in your current position?
I've worked in magazines for 20 years – in London, Sydney and New York. My experience includes editing and writing about style, beauty and health. I've worked for Vogue (USA and Australia), Real Simple, Instyle (US and British versions), Marie Claire, Red, Easy Living, You magazine and Grazia. I've been at Healthy for the past three years and my work reflects my personal interest in matters of female wellbeing.
Do you tweet? Why, why not?
I tweet more and more now – @janedruker – it's a valuable source of breaking news, trends and personalities.
If you could time travel what time would you go to?
I wouldn't go back to anything previous – it's all about the new for me. What's next? How will the future unroll? I am excited by potential.
[lnk|http://www.featuresexec.com/mo/8015|_self|Healthy]
[lnk|http://www.featuresexec.com/moc/39389/|_self|Jane Druker]
[img|jpg|Jane Druker]