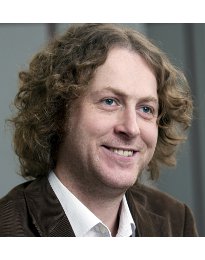 Who reads it and how many of them are there?
The magazine goes to about 15,000 engineers and material experts around the UK.
What subjects do you cover?
As the name suggests, the magazine is about materials… and engineering. The 'stuff' used to make any product is often an enabling technology. From quicker computers to more fuel efficient cars, breakthroughs in material science will always lead to new possibilities in engineering. We aim to keep engineers in sectors such as automotive, aerospace, oil and gas, energy and medical industries up-to-date with the technical developments and applications of all things materials related.
What stories are you most interested in covering?
I love the technology. My background is in engineering and if a story gets my inner geek going, then chances are my readers are going to want to hear about it. We are not a scientific journal filled with equations and theory, but rather a magazine full of ideas, innovation, application and different ways of thinking. Stories that get engineers interested and engaged can vary greatly and there is no real formula. What readers don't want is a sales pitch saying buy this, buy that, we're better, etc. What they do want is a story that explains why a certain approach, material, process or technology was used and why it works better than before. In short; the interesting bit is all about passing on a bit of inspiration.
How do you decide the content, front covers and headlines?
We have a features list which is a broad guide of subject areas we might want to cover in any issue. But it really comes down to judgement, experience and knowing your market. Once we start hitting production schedules it's time to make a call of what we think are the best stories at the time and run with them.
What has changed from when you started at the publication to now?
We only launched Engineering Materials in Summer 2012, so not a lot has changed since then. However, I have been writing for technical journals and magazines for nearly ten years and a lot has changed in that time.
Publishing, print in particular, has had a tough time in the last few years. Big names have been sold off or cut back, and everyone seems to have to work harder for the revenue that ultimately pays everyone's bills. Companies need to see value in talking to the media as well as placing advertisements. So for many, including us, it has meant a closer relationship with both readers and advertisers. We try to act as a bit more of a media consultancy and explain what makes a good story and good editorial. It's all about building good solid relationships in the market.
About PRs
What types of PR agencies do you work with?
I work with all sorts, from one man bands to big multinationals.
Of all the press releases you receive on a daily basis, what percentage of them make it to publication?
Probably less than 5%. More probably make it through as leads and perhaps as reference, but it is the original content in the magazine which sets us apart. You can only find our stories in Engineering Materials.
Do you find that your idea of what makes a story and a PR's tends to differ?
I think it is more that my idea of a good story and the company being represented differs. If a story is too corporate, such as a new website or a rebranded product that does nothing new, it will go straight in the bin. Harsh but true, I'm afraid. No one cares that a company has just promoted a sales manager to sales director; that's internal memo stuff. PR people need to be more pragmatic with those sorts of clients and give better guidance.
If you could say one thing to PRs so that they see you as a person and not an email address, what would it be?
Like a lot of things, working in media is all about relationships. These take time to develop and need you to be proactive. Your contacts and knowledge of what they do is your CV. If you just fire out email after email and never take the time to get to know journalists then you're never going to be that successful. And it is not a case of phoning to ask if it has been received. Instead ask: 'Is it of interest? Can I get some feedback on what makes a good story for your magazine so I know exactly what you and the magazine are looking for?'
About you
Describe a typical day at work?
It can be anything and everything. I'm in the office about four days a week and try and get out and about for at least one day. This is the part of the job I love. Getting out and talking to engineers about what they do, what they think and seeing the amazing technology they create. It really does fascinate and inspire me.
Do you tweet?
I started tweeting last year, @TheEngineerHack. Does it have a point? I think there is something there, but I am not sure what. I wrote a blog about my thoughts on tweeting and social media here.
If you could time travel, what time would you go to?
First, we need to talk to the engineers that put this time machine together. Can we get an exclusive?
What time would I go, though? I think any and all. It is like saying if you could go to space, where would you go?
I'm going to space! I don't care, take me anywhere. Not fussy. But… if you want to swing by Woodstock and watch a few bands, I'm not going to argue. Plus, I'd love to see a dinosaur.