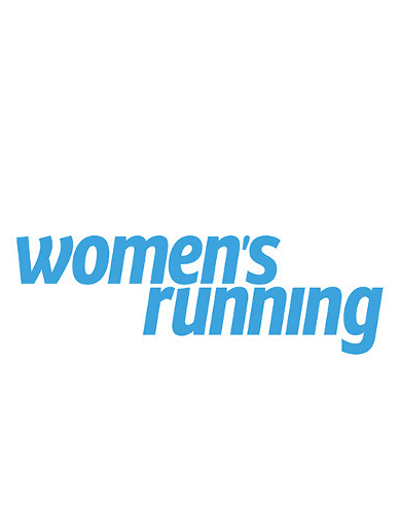 "I landed here during London Marathon week and was tasked with relaunching the website – nothing like diving in at the deep end." No, Kate isn't talking about flying, or swimming; running is definitely the sport in question in today's interview. Luckily, you can unclutch that death-grip on the inhaler now and settle back while we jog through the recent changes at Women's Running with Kate for you.
As well as deputising at the magazine since March, Kate also serves as sports content editor at Telegraph Media Group, and has previously worked at The Guardian and corralled ITV primetime's finest at Fabulous magazine. Being proactive and grabbing opportunities are what set Kate on course towards Women's Running… and sprinting away from the aforementioned ITV2 talent…
A lot's been going on over at Women's Running for the past few months! Tell us a bit about the recent website relaunch – what precipitated the redesign, and what new features can we find on the site?
I think of Women's Running as a triangle; the magazine, the website and our 10K Race Series. They interlock together to offer our running community a complete digital package. Runners love to head outdoors and cut themselves off from the internet – God knows I do – but then, inspired by that run, they also love to Facebook, Twitter and Instagram the details. We wanted to interact with our readers and enhance their running experience. My favourite bits of the new site are the 'Inspiration' and animated workouts section. I most love the fact that our readers blog for us too. We are proud to give that platform for complete beginners and elite athletes alike. We also have plans for regular live online debates and Q&A sessions.
The other big news for Women's Running…was your arrival as deputy editor back in March! What have you been enjoying most about working on the magazine?
And not forgetting that the male version of me, Rick Pearson, joined as deputy on Men's Running at the same time! We have a small team working in beautiful Chiswick just off the high street; I have to hide my debit card before I walk past Whistles every day. But the thing I love the most is chatting to our readers on social media and meeting them at our 10K races, they are incredibly inspiring. I can't wait to pace our Finsbury Park 10K in September and head off to Spain in August for an ultra in the mountains.
You started blogging for Wonder Women after pitching to women's editor Emma Barnett over at The Telegraph – does Women's Running also welcome pitches from other journalists alongside its main staff? Who should a journalist contact with their pitch, and what kind of thing would result in a commission?
My opportunities in journalism have nearly always come from being proactive and asking an editor if I can write an article or if there's a job going! If I hadn't done this, I would still be sitting on my parent's sofa in Berkhamsted waiting for something to come up online. So a well-crafted pitch and persuasive cover letter certainly goes a long way with me. I am very keen to build our site with blogs from our readers who are not necessarily journalists. However, we do receive many 'pitches' to blog about generic subject areas such as 'running' or 'training'. I like to commission bloggers who have thought about a creative headline/angle and bring something new. In terms of freelance features for the magazine, it's best to contact my editor as I deal mainly with online stuff, but bear in mind that we plan a couple of issues ahead.
From reading their work, can you tell the difference between writers who genuinely love the sport/hobby, and those that don't really know a lot about it?
Yes, it's obvious, though I haven't really come across someone who doesn't genuinely love the sport. Like any publication, we expect a trained journalist to be extremely well-researched and knowledgeable, and that skill is one that must be acknowledged by payment, despite budgets being cut. Our reader bloggers are much more likely to just have the tremendous enthusiasm part, and that's fine, as they want the platform for other reasons besides financial ones.
What kinds of PR agencies does the Women's Running editorial team work with – what do you find useful from PRs?
This is a simple plea. Don't ring to tell me that you're going to send an email, please. I will always send an email in response. And please, no more emails about running moon cups [Running moon cups are something you should Google immediately – Ed].
Having also worked at The Guardian/The Observer – what are the main differences with working on a national newspaper and a consumer monthly (apart from the deadlines!). Are there pros and cons for both?
I was expecting there to be a real change of pace going from news site to monthly. If anything because Women's Running is not just putting together a monthly magazine but updating a daily website and organising a 10K Race Series, the pace is much faster. What I like is the variety and productivity rate at Women's Running, the team is achieving an awful lot for a small one. But I don't bump into Hugh Grant or Nigel Farage in reception here, like I did at the G.
We originally spoke to Women's Running back in 2010 when the magazine launched, and Race for Life was mentioned as an important starting point for a lot of women getting into running for fun and fitness – do you think this is still the case? Do the Women's Running team take part in Race for Life every year?
We are taking part in RfL on 11 June this year, certainly! Race for Life is doing some very important work and has worked out how to give women the confidence and the reason to try running, I'm in admiration. It is by no means the only starting point though. Our 10K Race Series is giving women the opportunity to do the same thing. I'm very clear that every single woman needs the support to try running – many women tell me that they are too big/tall/slow/old/awful to try – that's completely untrue. We want to help as much as possible to get beginners past that pain barrier and import some self belief. Our 10Ks have some great personal touches too; we have an inspiring warm up, our race commentator reads out each individual runner's name as they cross the finish line, we personally hang the medals around runner's necks and I interview the top three on stage, to camera. Running should be fun and inclusive.
And now for some questions about running from your interviewer, who barely moves from her seat…There was a story recently about a woman getting a severe case of the yips ['The yips', otherwise known as focal dystonia, is a condition caused by over-exercising – Ed] and being forced to run backwards to combat it– we've heard that people should run backwards regularly if they jog on a daily basis, is this true?
Well it works for Laura Cattivera and if it's the only way that she can run, then do it. But I wouldn't advise it, I expect it puts massive strain on the hamstrings and calves, causes the back to twist and exerts pressure on the neck as you look around and make sure you don't crash. Only upside is that you probably take smaller strides and land on the balls of your feet, which improves your pace.
Any other running/jogging myths you'd like to clear up? For example: Barefoot running/running in 'barefoot' trainers – is it really better than running wearing regular trainers?
I don't think it's better or worse. I like the idea that barefoot running means you are at one with the earth, your foot is free, insert other hyperbole here. It's important to weigh the reality with the fantasy. It's not as black and white as barefoot running – good or bad, it really does depend on your natural running style and history in terms of injury. My advice is that if you decide to make the swap, do it extremely gradually to break yourself in. Few people run in a minimalist shoe all the time, preferring to switch between a more regular trainer and something more minimalist. I over pronate [Pronation is the way the foot rools inward when you walk or run. If you walk or run. The more you know – Ed] and need the most heavy duty Asics available to correct it, I'm fearful to wear a barefoot shoe because I know I need the extra support to correct it and keep the shin splints at bay. However, you could argue I over pronate because my running form is incorrect and wearing a minimal shoe would force me to correct that. I don't have the time to train myself to run barefoot at the moment.
What sports do you enjoy taking part in in your spare time? Were you good at P.E. at school?
I was pretty average at school but loved team sports. My brother was the one excelling in rugby, cricket and golf at county level and then above. My first running race I was a reserve in the 1,500m track team in Year 10, and I was only bumped up to the team because someone was ill and they needed the point. I came last, how embarrassing, particularly as I had invited my family to watch the sorry debacle. It taught me two things:
1. How can you expect to race and win if you haven't trained at the required race pace – I was all about the 'my mind will get me through' back then.
2. In later years I discovered that I wasn't slow, I just hadn't trained to be a sprinter. There's a danger with school athletics that the kids with natural ability are paraded about for their natural ability – it means that it doesn't occur to other less speedy kids that they might have natural ability that needs some training and practice to bring it out into the open.
In my spare time I love to row, but I haven't been able to due that for months because of a bad back injury. I hope to return in the new season.
And one more important thing we have to ask! While working as an online assistant at Fabulous magazine, you ghost-wrote a weekly column for TOWIE's James Argent, which sounds amazing [James Argent is… don't even act like you don't know what a James Argent is – Ed]. How…does a person approach a job like this? And did you ever find the lines between you and James blurring?!
The lines between us blurring? Jesus, what are you implying, cheeky sod. Well, I had a weekly duty in that glamorous role to ring 'Arg' and inquire as to his diet and exercise habits. Arg was infamous for doing deals with mags to lose weight and write about it, but not actually doing any losing of the weight or writing about it… And so I would ask him how much weight he had lost, he would pretend to have lost some, and I would cobble together 200 words in the first person. He would have made a far better agony aunt.
Kate is tweeting @KateDobinson.