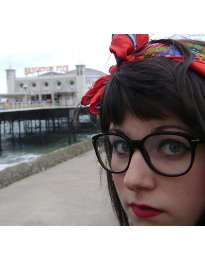 About To Be Continued Magazine
Who reads it and how many of them are there?
The magazine is aimed at London's movers and shakers, as well as the media industry. It currently goes out to a list of 17,000 subscribers per month, and counting.
What subjects do you cover? What stories are you most interested in covering?
We are a London lifestyle magazine, with an international interest which spans food, travel, fashion, style, music and influential people.
What makes you different from the other outlets in your sector?
To Be Continued Magazine looks at alternative and aspirational lifestyle. Each issue has a central theme and mainly targets people who work within the creative industries.
Do you produce a features list? Why? Why not?
We produce a features list six months in advance of upcoming issues so that everything is planned and runs smoothly (most of the time!) These are available upon request.
About PRs
Do you work closely with PRs or do you keep them at arm's length?
We welcome PRs with open arms as they often provide us with information which we may not have seen elsewhere.
If you could make one change to the way PRs deal with you, what would it be?
Send over relevant information after doing some research on the magazine. We get so many press releases that sometimes it's difficult to sift through them to get to the stuff that we might want to feature.
How should a PR approach you about their client?
Be specific about where they see their client fitting into the magazine; generic press releases don't really do it for me.
What information/input from PRs is most useful to you?
Up and coming hotels or restaurants, look books, new music, film premieres…Basically anything that is brand spanking new.
When is the best time for PRs to contact you, and what is your deadline for contributions?
We would ask PRs to contact us at anytime as if we like something and it doesn't fit into the current issue, there may be a place for it elsewhere.
About you
Describe a typical day at work: What are your editorial duties/responsibilities at the outlet (e.g. commissioning, subbing, features, interviewing)?
As deputy editor it is my job to make sure all pieces are commissioned, all press visits are booked and interviews arranged. I also have a hand in subbing and, as a writer at heart, I write fashion features and interviews, as well as the odd travel or restaurant review.
What interests you most about your job?
Being able to write everyday and helping to influence trends is extremely satisfying for me.
Where have you worked previously, and how did you end up in your current position?
I started out by undertaking a degree in Journalism at the London College of Communication. Whilst studying I worked at Super Super magazine in the fashion department, whilst contributing to several blogs online. I then interned at The Guardian before joining To Be Continued Magazine this year.
Do you tweet? Why, why not?
I do tweet, but not as often as I'd like. I think that Twitter is an excellent outlet and it's where I get most of my daily information, sometimes reliable, sometimes not so. I'm @Lozcoll.
What has been the highlight of your day today?
Confirming an interview for our upcoming food issue 'A Matter of Taste' with twice Michelin starred chef Tom Kerridge. The food issue will be online at the end of this month at tbcmagazine.com
Favourite TV or radio programme?
I do love a bit of Downton Abbey and radio wise, Jarvis Cocker's show on Radio 6 Music. His voice is very therapeutic.