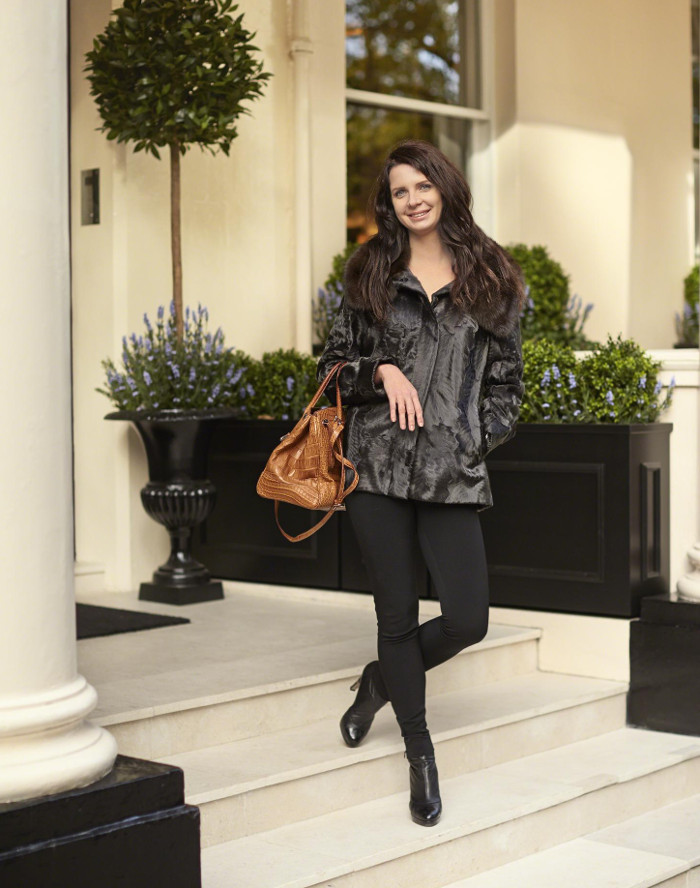 What is BRIC Magazine?
BRIC is a London-based magazine sharing outstanding stories of success, debating big ideas, narrating about arts, culture, love and business from the emerging economic superpowers: Brazil, Russia, India and China. London, being the melting pot of the international business and cultural stage, gives us an independent perspective not only to explore the on-goings of the exclusive BRIC communities domestically, but also their global ventures.
Why did you set it up?
I felt that there was a gap in the market since there was no point of authority for the BRIC nations. These countries are filled with art, culture and resources that are not being utilised and promoted to the Western world. I wanted to tell stories of successful entrepreneurs and artists, as well as provide international business tips and provide a platform to promote inspirational content from one side of the world to the other to help build an international community of like-minded people.
How did you personally come to be involved in the media industry?
Once I was attending a dinner in London at an authentic Chinese restaurant with a dear friend from the States, a professor from one of the top universities. We got caught in a debate about which city is the centre of the world and if such a city exists. The professor was convinced this city was New York, which I love, but to me London was the birthplace for some of the world's most influential and groundbreaking movements in business and arts. In the long run, London is closer to Bollywood, Chinese art collectors and Russian oil magnets than any other city – it is a melting pot for emerging markets to flourish.
I couldn't quite think how to get my message across and thought of which countries had contributed towards London's vibrant scene and the thought of BRIC came up, it was first coined by Terence O'Neil, but it got me thinking that London should document successes from these nations in order to create an international instrument to endorse international inspiring ideas, achievements and creativity and would include BRIC countries as equal members. Of course it's hard to deny the importance of money from the BRIC nations in the world's local economies especially in luxury retail, automobile and technological industries. Even the professor agreed. "Money talks", however sometimes it "talks" too loud.
In order to make the world a better place sometimes we need to listen to hear the voice from other international cities as they are not only rich in rough money spending but also in cultural, life-inspiring and philanthropic aspects which should be celebrated. We had experienced a wonderful evening and were about to leave when we were presented with a fortune cookie. My dear friend insisted I open it for good luck and it read, 'Doubt kills more dreams than failure ever will'. This message played over in my mind and I couldn't help but wonder who would take the step forward as a point of authority for these amazingly distinct and vibrant cultures, and there was no doubt. With such advances in the global economy and evolutions in art, culture and science from the BRIC nations, London is centred boldly amongst these emerging superpowers with the perfect view to report what's next.
How does it fit into the UK media / print industry?
For me, London was the perfect international hub to launch a publication like BRIC. The city takes inspiration from its multi-cultured environment and the BRIC countries are a large part of that. There are no other UK magazines or media outlets dedicated to promoting the BRIC nations in the way that we do. Many people focus on the economical and political aspects of BRIC, but we wanted to push past that and look at their cultural and entrepreneurial endeavours also.
You feature a pair of solid gold speakers worth £4m in your forthcoming edition! BRIC Magazine is not for just anyone is it?
The reader of BRIC Magazine has great insights into all the fun, motivating and high-end markets found in and out of BRIC countries. They appeal to the international jet-setter in all of these markets, as well as recognise who's who and what is the 'in' thing. Our readers are also empowered individuals in search of knowledge from the success stories of the leading figures from BRIC countries and related arts and cultural movements.
Which other magazines in the UK does it compare to and why?
It's hard to compare BRIC to other magazines on the market as we feel there really isn't anything else like it currently in the UK market.
What / who are your inspirations in media and publishing?
BRIC Magazine's editorial team research in great depth to find inspirational press, discover unearthed talent and up-to-date breaking stories on what's happening in the BRIC countries to educate and inform our readers on news from the world's emerging super powers. BRIC Magazine is motivated by the idea of endorsing international inspiring ideas, achievements and creativity.
It's a beautifully made magazine; how did you come up with the design?
We wanted to create something simple, bold and timeless. Eventually we came up with our hexagon theme. We explored different ideas and symbols for what could represent BRIC Magazine in the best way and chose the hexagon. After researching into numerology we discovered that the number six had a loving and caring nature. Nicknamed the 'motherhood' number, it supports the nurture, teaching and protection of others. No community can function without such care; mother six is the glue that bonds their community together. We felt this was perfect for BRIC Magazine to be represented by a symbol that promoted the cohesive bond between nations.
Art is a great focus of BRIC Magazine; you feature the two Brazilian street artists Os Gêmeos in your next edition. How is the art market set to change in the next few years?
Art from the BRIC nations is set to change the dynamics of the art world very quickly. Brazilian art is very current, rivalling Paris and London, with art collectors and dealers flooding over to snap up the latest on-trend paintings and sculptures. With an influx of money into the economy, Brazil's new middle-class has meant galleries have popped up all over the country, artists have stopped emigrating for work and now reside in the homeland creating a fresh new art scene. Russian art is selling at an all time high: in 2007 Christie's auction house sold over $62 million of Russian art. The piece that caused the most stir during the recent Russian Art Week was the sale of Aristarkh Lentulov's "Church of Alupka", reaching almost $6 million. Christie's also recently hosted their first ever auction in mainland China, an auction that netted $25 million, over two-thirds of the buyers were from the Chinese mainland which just goes to show that there really is a market there. And with Indian art ambassadors from the BRIC nations such as Neville Tuli paving the way for emerging economies, it would seem that they are without doubt shaping the future of the art market.
How do you manage to get hold of such high profile interviewees?
Getting hold of interviewees can be challenging – as anyone in media will understand – but we have had an amazing response thus far. When approaching interviewees, once they hear about the concept of the magazine they are usually really receptive and eager to get involved with what we are doing. We are extremely fortunate to have a great editorial team whose angles are always exciting and innovative.
What is your opinion on the BRIC nations at the moment?
Obviously we are extremely excited about what's going on in BRIC, we feel that there is so much undiscovered potential and we want to be the one's to spread the news.
BRIC Magazine can be found tweeting @BRIC_MAGAZINE.