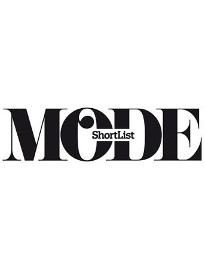 If reading the words 'grooming editor' also got *you* contemplating styling the facial and body hair of stars from 80s detective dramas (and we're including Jessica Fletcher in that), then you're in severe need of some schooling on what the job actually involves. Luckily, grooming editor Mandy Pang is here to take us through the main responsibilities, and tell us more about the changes coming to ShortList, as younger brother ShortList MODE is set to bring its style to the men's weekly full-time.
Hello Mandy! ShortList MODE is going to start taking over a few issues of ShortList soon – how will this change the way the team works across the two titles, and has this been the ShortList MODE team's nefarious plan all along?
For the style and grooming team it hasn't changed much in the way we work – we're still shooting the main fashion stories, collating the same pages we've always worked on, and still looking after the same sections of the magazine. The main difference it will make for us is that we will have the rest of the ShortList editorial team supporting us with writing and feature interviews, which in turn gives us access to more opportunities and cover stars. The changes were actually quite sudden and unexpected! But it made sense – ShortList MODE came out separately to the weekly ShortList and for only one day, so it had a very short shelf life. By bringing the two together and making it more accessible for the week, it seemed to make more sense for our readers, and editorially and commercially, too.
The fashion and grooming sections in ShortList will also be falling under the 'MODE' banner – will this change the style of the sections at all, or the content? What will MODE be bringing to ShortList?
Can't reveal too much at this stage [Darn! – Ed] – but hopefully our pages will see changes and increased content, with more variety of editorial, also! Just watch this space!
What interests you most about your job? What do you find most challenging?
The thing I love most about my job is the variety of work it involves – no day is the same. I'm never bound to my desk; I get to meet and work with some really intelligent, interesting and funny people across the industry; and have the privilege of being invited to some incredible events. I love the creative input my job involves, too. I really enjoy the creative process behind shoots and working on location – especially when you have an amazing team of people working together to create a beautiful image or product.
In your opinion, what makes the ShortList brand better than the major paid-for men's interest reads out there?
The accessibility – not just the fact that we're a free magazine and it gets picked up easily, but even the content is accessible in the manner we reach out to our readers; it's more relaxed and easy. We don't try to be overly serious or slick and stylish and cool – sometimes this can be intimidating for readers. We try to be approachable and friendly! I've also had more women tell me how much they like to read ShortList – which is great to hear, because it shows that we're not excluding genders – which a lot of magazines can do.
You have the rare responsibility of being a female grooming editor working on two publications primarily aimed at a male audience (though here's another woman who reads both) – do you ever try out some of the products aimed at the men's market yourself?
Yes, I do – of course there's certain products which I won't be able to trial on myself – like a beard trimmer! But if there's an instance where I can try something – like a serum or a fragrance, for example, I always get involved – it helps me to understand and appreciate the product so much better.
Do the ShortList, ShortList MODE, Mr Hyde, Stylist, and Emerald Street crews work closely together? Is there ever any (friendly, of course) rivalry or competition amongst the teams (even if only during tea rounds)?
I don't think we see each other as competition because all our brands reach out to our target audience in such different ways. We all support each other as much as we can when we have events, projects, or competitions that we may work on together. Of course, there's more overlap across certain brands, such as the women's brands, or between the online and print teams for each magazine.
Do ShortList and ShortList MODE pay for contributions from freelance journalists?
Yes we do – we commission work from freelancers quite often for shoots, writing and even interviews. It's good to also have guest editors, also – especially if they're known for a particular type of journalism, and we're working on a special feature that they would be appropriate for.
What kind of information/products/interview opportunities from PRs are most useful to you?
Any information – whether it would be industry reports, information on new launches, events, interview opportunities, new advertising campaigns and even new talent in the industry – which is relevant to the area that I look after (grooming) is useful. It's good to know what's going on in the industry across the spectrum and not just editorially – as it's important to find out and understand what's changing, what the trends are or will be, and how this may affect the way you work. The only time when information is not useful is if it's outside of grooming.
Do you interact with PRs much in your day to day work? Is it usually by email, phone, face-to-face meetings, or at industry events?
Yes, constantly, and yes to all of the above, which is why I really enjoy my job – there's even variety in the way I communicate and meet people, and actually there's more I can think of, such as through different channels of social media. If you're lucky to meet people you get on really well with you find yourself spending time with them outside of work hours, too.
Where have you worked previously, and how did you end up in your current position?
I started at ShortList as an intern working part-time and helping out on the first issue of MODE during its launch. It gradually turned into full-time interning, freelance, and then I was offered the position of fashion & grooming assistant – I've been at the magazine ever since. I've always focused on grooming, however, and when the right opportunity came for the style team at ShortList to expand I was promoted to grooming editor. Prior to this, I had interned at various magazines such as Vogue, GQ, Stella, The Telegraph and LOVE but I always stuck to fashion or grooming as I knew it was the area I wanted to go into.
What kind of social media do you use, and does it help with making connections and getting ideas/sources for pieces?
I'm a very visual person so I love using Instagram – I go on it every day and try to post regularly. It definitely does give me ideas for things that I work on as I do shoots all the time. Even for personal interests and hobbies, I find it can be very informative and educational and you follow people who can end up really inspiring you, too.
Finally, which male would you most like to groom? Are we still misunderstanding the role of a grooming editor?
The role of grooming editor can involve so many things – our job is to inform and hopefully inspire the public and our readers with our knowledge and the information we pass on, whether it be in writing, in picture or through social media and online. There's so many different ways to go about it, which is great, and probably the best part of the job. But, to answer the first part of your question, there isn't a particular person I can think of who I'd like to groom the most – but I would love to work with someone who doesn't normally groom that much, or doesn't usually like to groom, and be able to transform them and make them enjoy the experience – I always like a challenge!
Mandy is tweeting @mandemspang.