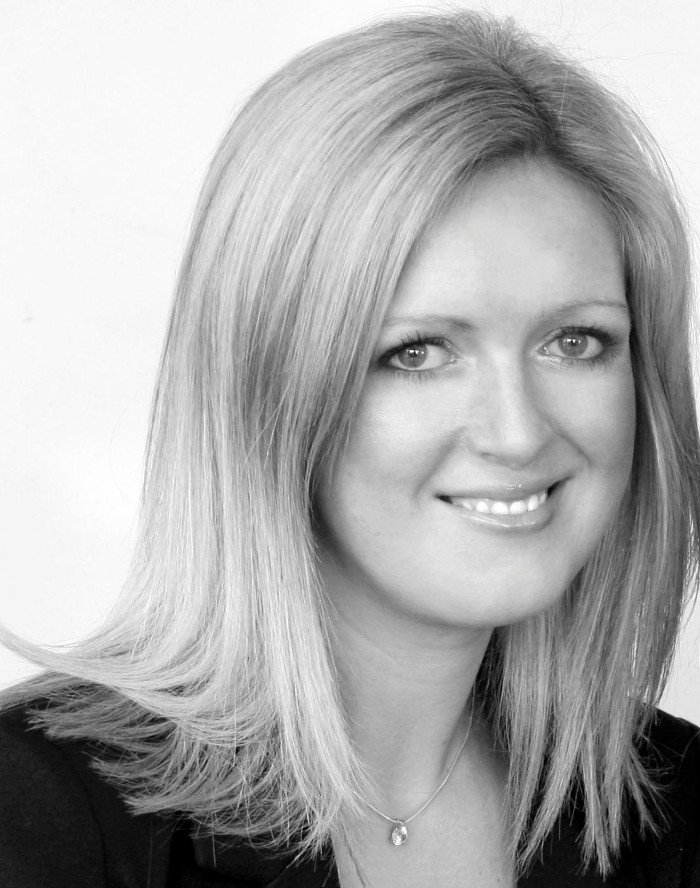 Tell us a bit about Changeboard and your target audience…
Changeboard was founded in 2004 and is now the leading magazine for engaged, ambitious and forward-thinking senior HR professionals who are hungry to learn. Our mission is to 'change the way you work…to inspire, provoke, inform, empower and challenge our readers'.
At a time when our competitors in the HR print space were reducing their commitment to and investment in content, we unveiled a monthly digital magazine (together with an App version) and a quarterly print magazine, which launched in October 2011 and is now issued each season. Our digital version now has a subscriber base in excess of 85,000 and each print edition is circulated to over 20,000 HR leaders in 46 countries across the world.
In 2013, we launched a dedicated quarterly print and digital Middle East magazine, in response to demand. This is a bespoke publication for HR leaders operating in the region; we explore topics that have universal relevance, but engage our readership by covering region-specific issues, such as nationalisation and developing sustainable talent pipelines for certain areas of growth.
In a nutshell, Changeboard champions topical issues that affect the HR function; highlighting success stories and showcasing best practice, so other professionals can learn from that.
How do you source content for the magazine/website?
Changeboard's strength lies in our deep-rooted relationships. We seek out progressive HR professionals and CEOs who are making a real difference in their organisations and showcase their success to provide inspiration and learning for their peers. We engage with highly-respected thought leaders and experts in the HR space who can provide robust research and data to enrich the content.
What makes you different from other titles in your sector?
Changeboard's content is dynamic, thought-provoking and dares to break the mould of HR – we showcase innovation, creativity and passion. We are focused on career development from an organisational and individual level and from a global perspective – every HR professional worth their salt these days should be taking an active interest in their own continuous professional development.
We're about what HR can do, not what HR can't do. So many organisations have such a negative view of the function and it is our job to seek out passionate HR professionals who are making a real difference in their organisations and showcase the fantastic work they are doing, as well as provide inspiration for others.
Do you tend to work with the same PRs or do you receive contributions from a wide range of sources?
We have a trusted network of PRs who we work with regularly and who know and understand the Changeboard brand. We are always looking for new contributors but these have to align with the Changeboard editorial values and guidelines – we pride ourselves on the high quality of our content and we have lots of time for PRs who can relate to this.
Of all the press releases you receive on a daily basis, what percentage of them make it to publication?
Everything that appears on Changeboard is exclusive. Of the press releases I receive, the ones which include substantive data, research (particularly global) and stats are my favourite. Today's HR professional is challenged with bringing everything back to the business and the ability to provide solid metrics is key. We need to reflect this as an industry magazine by doing the same.
Describe a typical day at work…
A typical day starts with a good cup of tea (I'm a Yorkshire girl!) and a stint at The Guardian crossword to get the brain going before the working day begins.
My time is currently spent working across the UK and Middle East magazines. For both, we use a mixture of commissioned content and written pieces by the Changeboard team (our UK managing editor and my right arm Natalie Cooper is currently on maternity leave). I spend a large chunk of the day writing briefs and discussing editorial angles with our contributors – CEOs, HR directors, high profile recruiters, executive career coaches, leading business professors, psychologists and thought-leaders. I also undertake a large proportion of interviewing and feature-writing for each publication. We run webinars too which I occasionally host, which is great fun – I love getting real-time feedback and insights from our readers/listeners.
Every couple of months, I spend a week in Dubai meeting progressive HR professionals and interviewing them for the next magazine, as well as attending various industry events to spread the word of Changeboard.
I oversee all the editorial production for both magazines which involves liaising with freelancers, our sub-editor, designer and advertising team and coming up with schedules to ensure the magazine looks its best and comes out on time!
We have a fantastic editorial team who execute our digital magazine, keep our website and blog full of fresh, dynamic content, oversee our social media engagement and produce our newsletters. They are the bedrock of the editorial proposition and help ensure our content is delivered to our readers in a really accessible, timely way.
What interests you most about your job?
The variety! We are a fast-moving business and it is refreshing to work in such a dynamic, entrepreneurial environment. In 2011, Natalie and I launched a 52-page print magazine from initial concept to completion in one month – as an editorial team of two. We have since grown exponentially; launched new offerings, products and services while increasing our readership every day. No two days are the same at Changeboard – we make decisions quickly, take action and produce results! I'm extremely proud of how the business has grown since I joined six years ago.
If you could time travel what time would you go to?
Definitely Shakespearean time. Theatre is my passion and I would love the opportunity to meet the Bard himself and ask him burning questions about his characters. I am fascinated by words and the meaning behind them – plus, I love a good hoop skirt!
Mary and the team can be found tweeting @changeboard.