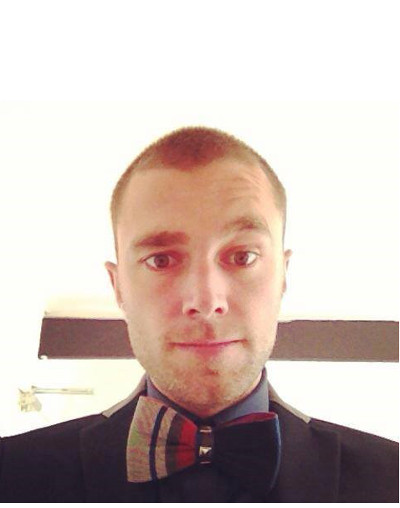 Hi Nick – congratulations on launching friday's child. First of all, how and when did the idea come about?
friday's child came about because nothing was giving me what I needed: a weekly, weekend edit of what to do at the weekend. Those that did were either too-cool-for-school or simply had too much information. London is a noisy city, so I launched something to cut through the chatter and deliver an edit in the truest sense of the word. I also wanted to bring something a bit more grown-up to the table; not everyone is about restaurants you have to queue for hours at or bars you have to solve clues for to find!
What topics do you cover?
Anything that can be enjoyed during a weekend in London, with the exception of tourist traps! That said, friday's child favours restaurants, bars and hotels over shops, galleries or museums. friday's child is very much food-and-drink-orientated, and will never claim to be a culture vulture.
Describe a typical reader for us:
Young, London professionals looking to spend their two most valuable assets – time and money – during the period they value the most: the weekend. friday's child readers are hip, but not so much that it hurts; they like trends, but don't chase them at the expense of quality; and they'd rather a restaurant or bar experience over clubbing any Friday night.
Are you currently paying for contributions from freelance journalists?
Not at the moment as it's just launched, but it's definitely something I'd like to be able to do down the line. friday's child doesn't need to be my voice – just a Londoner's voice.
Each issue is coming with a 'reader perk' – have you worked closely with PRs ahead of the launch?
I have, but it's very much a chicken-and-egg situation; PRs are more readily able to contribute perks when subscribers are building, but I need those perks to help with that. That said, as long as I have one perk per newsletter, I'm happy. Down the line, I'd like a perk to go with each venue I feature.
friday's child is emailed out every Friday – when is the best time for PRs to contact you, and what is your deadline for contributions?
Deadline is the Wednesday before each issue goes out on the Friday, leaving me plenty of time on the Thursday to fine-tune, schedule, and ask the PR any questions I may have.
You've also been working as a PR yourself – how do you think the PR/journo dynamic will change in the future?
More and more journalists are becoming PRs, but more and more journalists-turned-PRs are keeping their fingers in the publishing pie by freelance writing and setting up their own thing on the side. Experience of both will always help in either field.
Do you already have any plans/projects for the future of the title (that you can tell us about!)?
I do. I'd like to introduce content to the website itself, and would like to roll the concept out across other cities if it is successful. Fingers crossed!
And finally we've got to ask, what's your idea of a perfect weekend?
Ahh, the ultimate question! For me, it's a much-needed after-work drink (or three) in somewhere like Riding House Cafe followed by a casual dinner of steak frites somewhere French. Saturdays are all about stretching my legs around Northcote Road in Clapham, as it's where I live, followed by the amazingly good market on Venn Street – the pulled pork sandwiches see you through 'til dinner. Because I'm out quite a lot during the week, Saturday evenings for me are about cooking for friends at home. But if I do go out, I'll go for dinner to somewhere buzzy like Balthazar or (my personal fave) Bob Bob Ricard. Then on Sunday it's all about nursing a hangover with a Bloody at The Breakfast Club, followed by a movie at the Picturehouse.
Nick can be found tweeting @fri_child.