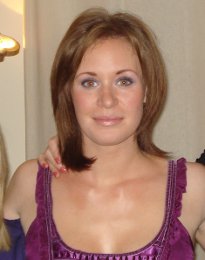 What makes Reveal different from other outlets in the women's interest sector?
We don't just rehash the news – we repackage stories to make them fresh and reflect what our readers are talking about that week. We're not bitchy and we think long and hard about the messages we're sending out to our young readers. We also don't run interviews with celebrities just for the sake of it – they must have something interesting or new to say. We're very picky!
How many people work on the celebrity/showbiz news/features at the magazine?
There are four of us on the showbiz team and we work closely with our TV editor as well.
What is the general turn-around time for each piece you write? Do you work to set deadlines, or do you set deadlines for yourself?
It varies. We try to schedule our weekly 'Reveal Meets' and 'Best of Friends' interviews up to six weeks in advance. And we may do other non-time-sensitive features a week or so in advance, but all of the news content is flatplanned and written right up until deadline. And things often change at the last minute – that's the beauty of a news magazine!
What interests you most about your job?
Every day is different and you don't know what you're going to be doing from one day to the next. You get the opportunity to meet people you'd never normally come across in day-to-day life and you always have to think creatively. Celebrity journalism and gossip magazines often get a hard rap, but all of the showbiz reporters at Reveal come from news backgrounds and use those same skills every day – and there's no better buzz than beating a national paper to a great exclusive.
Does Reveal pay for contributions from freelance journalists?
Yes we do. In the celebrity department, we only pay freelancers who come to us with exclusive content that we wouldn't be able to get ourselves, e.g. An exclusive celebrity interview or an exclusive news line.
Should freelance journalists get in touch with the magazine directly to pitch ideas? And if so, how?
Yes; email ideas to the relevant section head or deputy and suggest a specific slot in the magazine.
Do you work closely with PRs or do you keep them at arm's length?
We work closely with them, especially for the likes of celebrity interview opportunities and events.
If you could make one change to the way PRs deal with you, what would it be?
Read the magazine! I've lost count of the amount of times I've been asked to put something in our reviews section or been sent suggestions for our barometer. If you read the magazine you'll realise we don't have either of those things!
How should a PR approach you about their client?
By email first, then if you haven't heard from us, a follow up phone call at a quiet time of the week is fine. But if one of the team has already turned down the idea, don't try again on another member of the team. We all sit together and we know what ideas we're getting sent.
What information/input from PRs is most useful to you?
We most often deal with PRs when they're offering celebrities for interview to promote a specific product. So we need to know what plugs they will require and when it needs to run in the magazine. Set this out right at the outset and it can save a lot of time.
When is the best time for PRs to contact you, and what is your deadline for contributions?
Mondays, Tuesdays and Fridays. Wednesdays and Thursdays are press days and usually really hectic, so you're unlikely to have much luck on those days.
How did you originally get into journalism and the showbiz area?
I did a postgraduate qualification in magazine journalism at Cardiff University and went on to work for a local newspaper in my hometown of Birmingham. There, I wrote about everything – entertainment, sport, education, health, travel, even the famous Birmingham tornado of 2005! It's a great way to get into journalism as I was out and about all the time and it was so varied. I also got a great grounding in celebrity journalism – Raymond Blanc cooked me lunch in his new restaurant, I interviewed rocker Nikki Sixx in advance of Motley Crue's gig in Brum and Black Sabbath's ex tour manager told me stories that would make your toes curl! From there I went on to work for a national press agency, South West News Service in Bristol, and then made the move into national magazines in London.
Do you find social media a useful tool?
It's not just a useful tool, it's essential. Our readers use social media every day and it's the best way to get direct contact with your readers, gauge what they're talking about and make sure you're always relevant to the audience you're writing for.
Is there a particular celeb you would love the chance to interview?
Keith Richards. I chatted to him briefly on the red carpet at the premiere of Shine A Light, but I'd love a proper sit down one-on-one interview with him. You don't get proper rock and roll stars like him any more.
What's your favourite film of all time, and why?
'Anchorman: The Legend of Ron Burgundy'. Just writing that set me off into a childish giggle. Roll on the sequel!