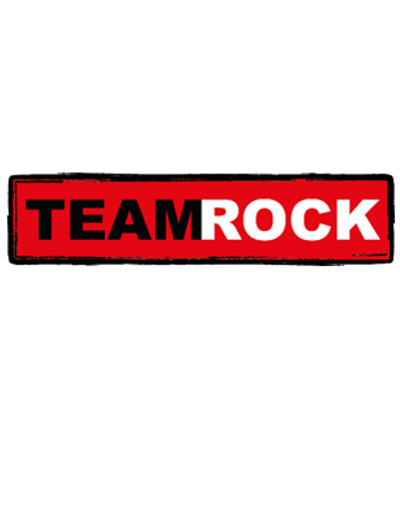 It's been all-change at TeamRock recently, and in the eye of the shifting* storm is editor-in-chief Scott Rowley. After putting in ten years at Classic Rock magazine, Scott's heading-up the online faction of the publisher's brands, taking in prog, blues and metal alongside the perennial classics. But just because he's going digital, don't think all you bloggers and online writers have him automatically convinced – Scott wants plain-ol' good storytellers to head with him into the future of hybrid print/online magazines.
In our chat with Scott, we take in the finer points of Rick Wakeman, celebrating what you really love, and what ties rock fans and magazine readers together. Let's just jump right in…**
*Yes, that says shiFting.
**And we told you about the self-indulgent song-linking thing (*shrugs*)…
With all the moving around between the teams, it sounds like everyone at the separate TeamRock magazines are pretty friendly – but is this true? Any secret rivalries a la Dave Mustaine/Metallica back in the day?
We do all really get on, there's a natural crossover between all the mags and lots of bands crossover, too. The Metal Hammer lot – they'd all like to hang out with giants of rock like Led Zeppelin, when we on Classic Rock actually get to! So they're a bit like a jealous little brother, who wants to overthrow us… but they don't have a chance…
It's a bit cheesy, but we all represent music that the mainstream generally ignores, and there's something in that. Your rock fans and your metal heads, they're in this for life. That's what keeps us close.
Rock and metal endures, even when it's not in the mainstream – is it the fans? Is it the same for the loyalty of the readership of the magazine?
It is the fans, and the music. The music is more than just fashion. People make a lifestyle choice, it's like choosing your football team. They really identify themselves with it and stay with it. And… the music's just really good! People grow out of One Direction; you can follow trends, but trends change. Whether you like great movies or good music, if you've got taste, you tend to stick with it.
This music is played by people who really care, who can play their instruments; it doesn't matter what they look like, and you see their passion. The fact it's dismissed by so much of the world and media just makes the people who love it, love it more.
You've done your last day on the print edition of Classic Rock – what will you miss most about your work on the magazine?
I won't miss the monthly deadlines… I suppose there's something about making a mag and having the hard copy in front of you that you don't get with online or digital magazines. I think the readers of Classic Rock will always want something to hold, look through, cherish and collect, alongside the much bigger audience who engage on a daily level online.
Tell us about the big changes to your job?
I have responsibilities on all our brands, but on top of that we're redoing our websites, launching new ones, redesigning the digital magazines. And we've recruited a lot of people recently, so I've got a bigger team to manage. We're making a transition to digital – that cliché – with a team that's come from magazines. We don't have a purely 'digital' team, because we don't believe that's how it works. What we need is people who understand what makes a real story – it's more than just entering copy into a field.
Classic Rock recently overtook Q and Uncut in sales – what was the secret of this success?
There's no secret, no changes – we've kept doing the same thing, we haven't let our audience down. Obviously, print is going through a difficult period, but we didn't panic and redesign – I think that's one of the strengths. And the music market has become really fragmented, that's something to do with it. If you want to know about Lily Allen, she's on bloody TV, you know – she's in The Sun and The Star, The Guardian and The Telegraph…
…It is hard to avoid Lily Allen, in particular…
You don't need to go to Q magazine to find out who's got an album out; it's in your inbox in the morning. Whereas, Bad Company and Led Zeppelin aren't, I guess.
So is that the future for music journalism from now on, separating off into different genres, no more overviews?
With Google, and Spotify, for example, people can listen to whatever they like – in theory it's opened the world so that they can listen to whatever they want, but in actual fact it's given people a direct route to the stuff they already love. Whatever the tiny little niche genre is, you can find that and ignore everything else if you want.
Magazines like NME and Q have a broad spectrum, and they're kind of doomed for that reason alone. Sounds, Melody Maker, NME – you'd be flipping through the pages to find one little nugget of the thing you love. We've really responded to the internet, and write in that way – the readers get a magazine that's 100% about the things they love.
It's about covering stuff that matters a lot to fewer people, rather than stuff that matters a little to more people. Kings of Leon – you could have argued that at one point we should have put them on the cover of Classic Rock, because loads of people like them, but loads of people like them just a little bit. But putting Black Country Communion on the cover – a lot of people wouldn't have heard of them – that was our biggest issue of the year.
Front covers still draw people in?
Oh, absolutely. Front covers are all about the dream, aren't they? You're still seducing people and making it look cool – exciting and must-have.
So…when you're approving front covers….do you ever let your own feelings influence your decision on who goes on the front? Is there ever someone where you're like "Y'know, I don't really want to put them on the cover".
Yeah, there's loads of bands I really hate (which I won't list), but I always say I'd put them on the cover if they'll sell. And if I only put bands that I really like on the cover, it'd be a rubbish-selling magazine.
You've got to think of the greater good…
What we've got to think about is how to make people look cool, how can we repackage stuff. For example, we're going to have Rick Wakeman on the cover…. And he's hilarious, the readers love him, but he's not Brad Pitt.
But he's always had lovely hair, and I think that's important.
He has always had lovely hair.
Do you ever work with freelancers, or just the contacts you've built up over time?
I'm commissioning people right now – what we try and do is get old-school magazine journalism. We hear from a lot of amateurs, or bloggers, who don't have a lot to offer – everybody thinks they can write a live review, and it's not really the case.
I'd prefer if people got in touch and said: 'I know exactly what I can write for you, and what you're lacking – I've got the solution'. Let me know the kind of thing you write, send me the three pieces you're most proud of…and I'll read one.
PR companies and advertisers can have a rep for being slow to work with digital media – how will you lure them to TeamRock's online extensions?
Historically, in each PR company you'd have a radio plugger, someone else might be the online PR, and a print one. But I think that's changing, and probably has to.
I used to hear that we couldn't get an exclusive because "Mojo sells more than you"… We were talking about tens of thousands of readers. But now TeamRock has a radio station. Give me your single, and we'll cover it in the magazine and play it on the radio – which is syndicated to x amount of countries, meaning it'll reach hundreds of thousands of people. Do a radio session with us in the build-up to the album release – we'll video that and put it on our website, and if your music crosses over with Classic Rock and Metal Hammer we'll cover it on social media channels for both: suddenly we can reach out to two million people across that social network.
If you're dealing with a separate PR for radio, online and print it can be difficult to make that point. But managers have become more directly involved over the last few years, so we deal with them as well.
That happens quite often now?
Yeah, it's something that's happening a lot – the influence of promoters has increased, and the managers. And as we also run Awards on each brand, we have contact with managers more and more.
Do you think that's because so many artists are 'brands' that have to be 'managed' now? People have to be so careful about what they say on social media – a lot of bands and artists are tied to marketing deals…
Yeah, but I think that's a thing in the general music industry that we don't have too much in the rock and metal end of things. People have more of a freedom to speak their mind, not a load of corporate bollocks.
You've been with Classic Rock for ten years – where do you see the industry in another ten years?
I think everything will be hybrid – people who want a physical product will buy the magazine, but people will also read it on a tablet, online. I think that if you buy a paperback, you should be able to read it on a Kindle as well, you know. I also think that the people making the magazine will be the ones driving the digital future, because they're the ones who really know their stuff – they're great writers.
There's not much great journalism online. I mean, you hear that bloggers are putting magazines out of business but I struggle to find a blog anywhere near as well-written as a magazine. A lot of people in print are scared but the truth is that print journalists are creating all the great content. We're not tied to paper – we're not in the paper business, we're in the story business.
The story's the most important thing.
Exactly. People aren't buying print because it's on paper, just like people aren't buying vinyl just because it's vinyl – they're buying it because they love the music that's on it. And yeah, some like the smell, or the sound quality, or the fact you can collect it, but the content really is king.
Did you watch 'The Hoarder Next Door' the other day – there was a guy on it who hoarded vinyls…
No, I didn't–
–It was bad… that brings us to guilty pleasures! Are there any you have, music-wise, that you secretly listen to – like Bieber, maybe – that you wouldn't feel too ashamed to talk about?
I must admit, I didn't even know what One Direction sounds like, but I heard the single the other day while my kids were watching TV… I don't really think of any music as a guilty pleasure – I've got a wide taste in music, even though we do all these niche publications. I was on the Steve Lamacq Roundtable on 6Music recently and it was suggested that I was slagging off the new Moby single because if I said I liked it my readers would go mad. But the truth is, I have Moby albums. I quite like him. He's got a great song called 'God Moving Over The Face Of The Waters', I've got this great chill-out album he did under the name Voodoo Child. It's not that I don't like or understand other genres of music.
Do you have a favourite song lyric? Like, for example, 'Died on the cross, that ain't funny […] Flies around shit, bees around honey' – whenever I hear that, I'm like 'YES, BRUCE. YES'. Do you have one that you're drawn to?
Ah man, you can't ask me that! That's a week's work for me to think of that! I mean, I like Smokey Robinson's 'Tracks of my Tears'.
That's deep stuff.
It's just deftly done. Obviously, there are so many bad heavy metal and rock lyrics, that don't even bear thinking about.
But those are some of the best ones!
A lot of people do think that but, well… I'd rather people tried harder.
Haha, okay!
You know, the voice of the lyricist changes with the times, but a lot of the actual music hasn't really changed. I can see why people like the Arctic Monkeys, and so on – but a lot of bands are just singing heavy metal clichés…
It can come very close to parody.
Exactly.
Talking about rock and roll parody, and 'big personalities', you must have met a lot of them – which rock stars have been the nicest compared to their image, their persona?
Well, Ozzy is actually a really nice man. He's so entertaining.
Alice Cooper seems really decent, too.
Alice Cooper is professional, funny. But that's boring, isn't it, who wants to hear about that, you know?! There's so many great people. Slash and Duff, they're sober now – I didn't know them back in the day, I've only known them since – they're really quite down to earth. Duff…tells jokes. Pretty bad jokes! He's just fun to be around. This is the guy who drank so much that his pancreas exploded, so you don't necessarily expect that.
Scott is tweeting @ScottRowley4.
m/ (>.<) m/