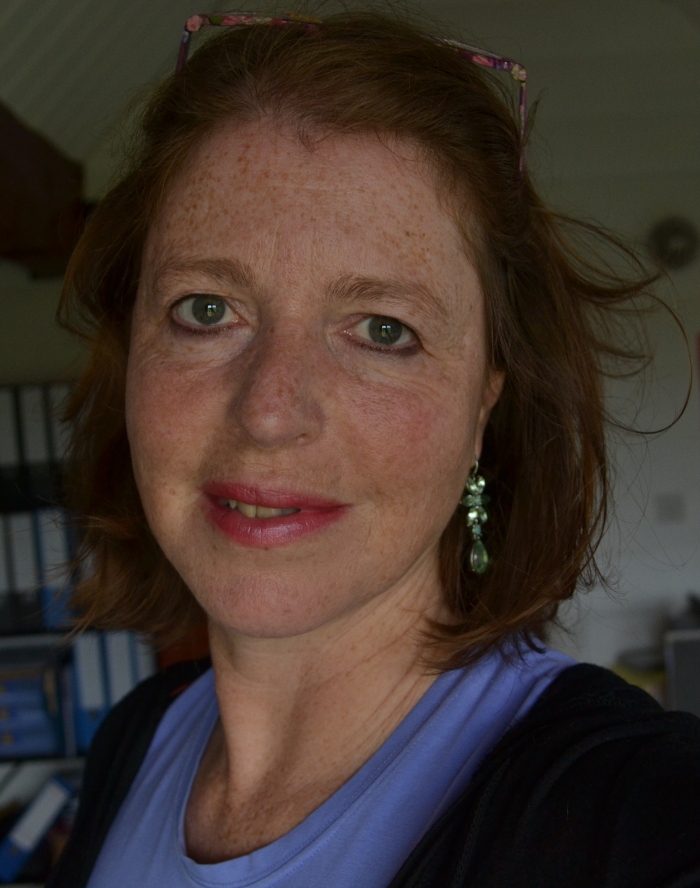 What made you launch a newspaper for the Western Isles?
Insanity! An impulse to try and improve local news coverage here. I felt there was an appetite for it, and still an appreciation of news in printed form.
How does the newspaper differ from other media outlets serving the area? Is there much competition?
There is a weekly newspaper (Stornoway Gazette), a Uist-based paid-for monthly paper (Am Paipear), and several micro-papers for small areas. Island News differs by being free; full colour throughout, independent, non-religious and non-political.
Since the newspaper's launch 16 months ago, how has the newspaper developed?
The newspaper has developed from a print turn of 3,000 in March 2012 to 10,000 this summer. We started at 16pp and reached 32pp this summer. We've scaled back for the winter to 24pp.
Tell us some stories you've covered in the last month or two. Any exclusives?
Our stories are hyperlocal and wouldn't mean much to your readers, but the entire back catalogue can be viewed here.
Describe your typical reader. Or isn't there one?
Our readers can be very young – I've seen seven-year-olds pouring over it – young people in their teens and twenties, and the full range of ages up to over 90. It certainly disproves popular perception that young people don't read newspapers. They do if it's about them!
How easy is it to launch a print newspaper when the industry is increasingly moving to digital for revenue?
It was quite easy! I didn't bother listening to all the naysayers outside this community. Print still works here. We have a website, islandnewsandadvertiser.co.uk, but it's not bringing in much revenue yet. We are taking steps to rectify this over the next few months. If and when the time is right to switch completely to digital, we'll do it. But for now our revenue comes from print.
What do you think is the future of print newspapers? Will they always exist, or can you imagine a time when they'll be completely replaced by digital platforms?
I hope print newspapers will always exist; I hear many people say they still love to sit down with a cuppa and a printed paper, even though they get a lot of their news online. Papers will continue to exist if they serve their readers well – local news is what people want, I find; news that has been found by being on the ground with readers and isn't online.
Do you pay for contributions from freelance journalists?
Occasionally. We don't have much of a budget for it.
Do you like freelance journalists to get in touch with you directly to pitch ideas? And if so, how?
Send in a short synopsis of your idea. It MUST be original, have relevance to our readers and you need to supply pics as well. Study the paper at issuu.com/islandnewsandadvertiser.
Do you tend to work with the same PRs or do you receive contributions from a wide range of sources?
We get a lot of press releases from all over the country.
Of all the press releases you receive on a daily basis, what percentage of them make it to publication?
Probably about 2%! We can only take stories of local relevance, not about cycle paths in England, for example.
Do you find that your idea of what makes a story and a PR's tends to differ? How?
Yes! We don't puff products no matter how they are dressed up as news! Often the story (if there is one) is well hidden in the puff. This is exasperating. We want local relevance, local people, local pics. We never have space we need to fill with any old thing.
What's the best practice you've seen from a PR, and the worst?
Good practice is nice, short, clear well-written press releases with pics, devoid of puff! Just tell us as succinctly as possible who, what, why, where, when. Two pages of convoluted stuff is just annoying – sorry. Sending out the same press release several times in the course of a day is an increasingly bad practice, as is bad grammar and bad spelling. Really puts you off.
What's your journalist background?
32 years in newspaper, radio and television at home and abroad.
What interests you most about your job?
It's a new challenge every day. I set the bar as high as possible and keep trying to push it higher. As proprietor/editor you can implement your own ideas and be creative with your product.
You tweet at @Uistlady – how has Twitter helped you promote the newspaper to new readers? Or hasn't it?
I haven't time to tweet much. I'm not much interested in social media although we have a Facebook page which we update every day with several stories, driving people to our website. I'm frustrated that community groups, for example, put up a Facebook page then expect us somehow to find it and take our news from it – I'd rather they phoned us or dropped in to tell us what they're doing. We haven't time to spend on FB and I've no idea how to find something I don't know exists!
And finally….if you could time travel what time would you go to?
I'd like to have been around when the printing press was invented. It must have been as exciting as the advent of the internet.