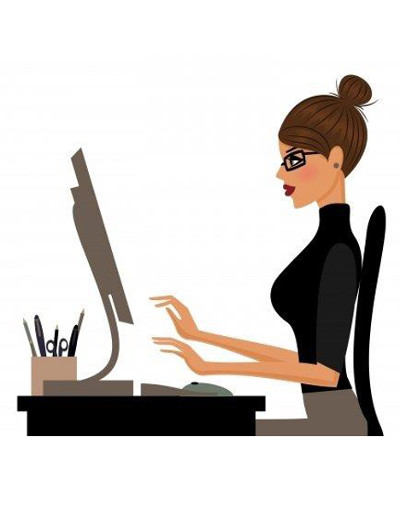 You're the founder and editor of My Little Black Book, an online magazine for aspirational business women. It's a great idea, how did it come about?
Thank you! The reasons for founding My Little Black Book were two-fold really:
Professionally, I felt there was a gap in the market for a magazine aimed specifically at businesswomen. Having written articles for a number of business titles myself, I feel that the voice of business remains overwhelmingly male, and thus wanted to provide an outlet for an under-represented demographic who still struggle against the status quo.
Personally, I have found myself very much at the mercy of the glass ceiling, and have experienced sexism in the workplace first-hand. Not prepared to accept that business is a man's world, My Little Black Book is my way of challenging the outdated male outlook which remains so prominent and ensuring that aspirational women have a support network who believe business should be as feminine as it is masculine.
What other topics do you cover, apart from business?
The site is split into four main sections: 'Business', as mentioned, 'Blouses', 'Bellinis' and 'City Diaries'. In addition to the business features – written, it should be noted, in a female voice (something still quite rare, I feel), we cover office style, showcasing how women can be professional, feminine and fashionable at work ('Blouses'); reviews of the best restaurants and bars for entertaining colleagues and clients, corporate style ('Bellinis'); and we run real-life weekday commentary from six successful businesswomen ('City Diaries').
What stories are you most interested in writing about?
I like writing to challenge the status quo as I think people enjoy having opinions – be it their own or those formed for us by the media and/or politicians – countered. For instance, last year I wrote an article arguing that Eton is responsible for the gender pay gap and lack of women at the top.
Similarly, I have added my voice to the debate about Jane Austen being the figurehead of our £10 bank notes by suggesting that in forcing the hand of the Bank on the basis that Austen is female, Caroline Criado-Perez has achieved a hollow victory. Since My Little Black Book's target audience are ambitious, intelligent, forward-thinking women, the stories we run need to inspire and challenge in this manner.
Former international show jumper Emma-Jane Brown is My Little Black Book's events diarist. Are there any other contributors?
Emma is one of six women writing bimonthly working week diaries for My Little Black Book. Joining her are: Sassi Holford (Designer Diary), Helen Jane Campbell (PR Diary), Claire Tyler (Retail Diary), Jill Tipping (Charity Diary) and Florence Ward (Marketing Diary). Each has a successful and inspirational story to tell, and their individual approaches make each diary quite distinct. I definitely urge you to have a read and revisit (at least twice a month!) for their updates.
Elsewhere, Emma Bartholomew is editing our Q&A column, 'The Interview', and Anisha Mistry is editing 'Thought for Food', recipes designed exclusively for busy businesswomen. We also have three key columnists contributing to the 'Blouses' page: Jan Shure and Kelly Simpkin writing for the 'Corporate Catwalk', and Lisa Talbot writing for 'What Works at Work'.
Do you accept freelance contributions? If so, are they paid for and how should a freelance journalist get in touch?
We absolutely welcome freelance contributions as the site is, first and foremost, all about quality content – something I will never be prepared to negotiate on. Unfortunately, however, we are not in a position at present to pay freelance journalists. I apologise if this upsets any seasoned freelancers – do bide with us until that time when we can offer recompense! But if any aspiring writers or journalists want to see something published in their name, our door is open and we welcome your pitches. Drop us a line at mylbb.uk@gmail.com and we'll take it from there.
Do you work closely with PRs?
PRs have been invaluable in helping My Little Black Book get off the ground. Without their input, I would not have sourced six such inspirational businesswomen for the 'City Diaries', for instance. This isn't to detract from the efforts I've had to put in myself – there has been a lot of personal sacrifice, especially in the sleep and social life departments! But without the support and suggestions of the many PRs who have got in touch, we probably wouldn't even be live, so I do owe a lot to them.
What types of press releases would be useful for My Little Black Book?
Press releases are only really applicable for the 'Blouses' and 'Bellinis' pages (if you have an idea for a business article, you need to send a proper pitch please). We welcome information about new restaurant and bar openings – so long as they are appropriate for corporate clientele, and are interested in any new products which might be suitable for 'My Little Black Book Loves', a section showcasing our favourite fashion and beauty items. Remember, though, that products need to appeal to aspirational businesswomen with big ambitions – slashed leggings or distressed denim do not fit the bill (and yes, I have been sent press releases for both).
What's the best way for a PR to contact you, phone, email, twitter?
Email please, though Twitter is fine too. I know PRs love the phone, but if I received a call for every email I'm sent, I'd never be off it! The bonus with an email is that it can be archived and referred to at a later date. Yes, it might take longer to commission something over email if messages go back and forwards, but having a record of correspondence is invaluable. I'm never sure why PRs think 'working the phone' is most effective when a conversation can be forgotten almost as soon as you've ended the call!
Do you write the tweets for @lbb_uk?
At the moment, yes. Because the site is my baby, I'm pretty protective over the content going out on any channel as, for many visitors, they're getting to know My Little Black Book for the first time. I guess you could say the need to keep all cards close to my chest is my biggest weakness, but any business owner will know that when you have invested so much of yourself into a project, it's hard to relinquish control. That said, the site has grown far faster than I anticipated and I think, perhaps in the new year, I might need to bring on board an editorial and/or social media intern (baby delegation steps!).
Are deadlines quite flexible because it's an online magazine?
Yes, in the sense that we don't need to get content to the printers, but no when it comes to my sanity! If a deadline has been agreed with an external contributor or guest writer (something which will of course have been discussed to ensure it's mutually convenient), not meeting this ruins my carefully mapped out editorial schedule. Since readers can visit the site as frequently as they wish, I need to ensure fresh content is regularly published so that returning visitors remain interested and engaged. When working with an external contributor, I want to feel we're working towards the end goal (the published article or feature) in partnership and try not to be too heavy handed in my dealings, but not meeting a deadline you've agreed to – unless the reasons are beyond your control and this has been communicated to me – is at best unhelpful, at worst rude.
You've worked as a content manager, PR and copywriter (agency and in-house). You've also written extensively across business and consumer press. Your vast experience and knowledge across different fields must have helped with starting up My Little Black Book?
In many respects, yes. I'm equally as happy writing, editing, and promoting the site, so it's gratifying to draw on experiences built up over several years. Building an online magazine from scratch, however, is something I've not done before, so I have also had to use a fair amount of intuition. From the layout to the branding to small but important decisions like naming the pages and columns, all this has had to come from the dark recesses of my mind!
What interests you most about your job?
First and foremost, I love writing. I find it far easier to express myself on paper than in person. Writing is such a powerful tool as it puts the author in the privileged position of being able to influence thought and opinion. As a woman who has felt the full force of the glass ceiling when working for someone else, when I write, I become a thought leader and influencer. The pen is my sword.
Other than writing, I also enjoy managing and running the site: subbing, editing, features planning, liaising with contributors and guest writers. I know I'm juggling a number of hats, but being in control of something and dictating its direction is really satisfying and fulfils my desire to lead from the front.
Having worked in PR and journalism, how would you describe the relationship between the two and do you think the dynamic will change in the future?
I think the relationship is a bit like that of Oxford and Cambridge: so similar in many ways, but tradition dictates we must see the 'other' side as inferior. With print press diminishing, I know many journos are moving to the 'dark side' as they feel there are better job prospects in the PR sector (I've moved in the opposite direction – more fool me?!). But, until that time when we all wear both hats, the interdependent relationship between PR and journalism will remain important, particularly as professionals cross from one field to the other.
If you could turn back time, would you? If so, what would you change?
I'd like to go back to my late teens/early 20s as an undergraduate at Newnham College, Cambridge. As a female -only college, Newnham celebrates women and their achievements, and instils in each student the belief that women can achieve anything they set out to. Entering the workforce in London soon made me realise that Newnham, and everything it stands for, is pretty unique, and that the majority of businesses do not empower women in the same way Newnham does. I now realise quite how special being educated there was, and wish I could return to that time – a time when I had no sense of the glass ceiling – and appreciate it more.
My Little Black Book is tweeting @lbb_uk.