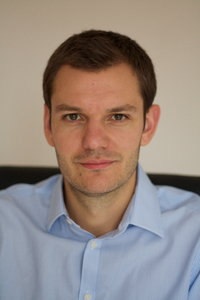 We take a closer look at some of the journalists from our Freelance Journalist Profiles – this week, Nick Hughes.
What does Nick write about? Food industry and food policy, sustainability, environmental affairs, retail industry and property, marketing.
Who for? Outlets have included The Times, The Grocer, Retail Week, Property Week and Food Manufacture. He's also currently Associate Editor of Footprint magazine and a food sustainability advisor for WWF-UK.
Where can I see his work? Try The Grocer for retail and supply chain features and Footprint for sustainability in foodservice and hospitality.
We found out a bit more from Nick himself:
What's the last magazine/newspaper you bought? TES magazine – I recently received my first commission so wanted to do some homework. I try to buy The Observer every Sunday but otherwise tend to get most of my news online.
Tell us a favourite word (please keep it fairly clean…) I've always had a fondness for the word prurient but rarely have the opportunity to use it in context.
If we ever get to buy you a drink, what would it be? Golden Rum (preferably Mount Gay) and Ginger Ale. I would, of course, buy you one in return.
I'd like to tuck in to a bit more of Nick's journalism…
Editors: find out more and contact him for commissions via his listing on Freelance Journalist Profiles: Nick Hughes
PRs: if you subscribe to the Media Contacts Database, find out more here. If not, you can catch up with him on Twitter @nickhughesfood
If you're a freelance journalist yourself, take advantage of our Freelance Journalist Profiles (like everything ResponseSource does for journalists, it's free) and we might pick your profile for a future Freelance Journalist of the Week spot.