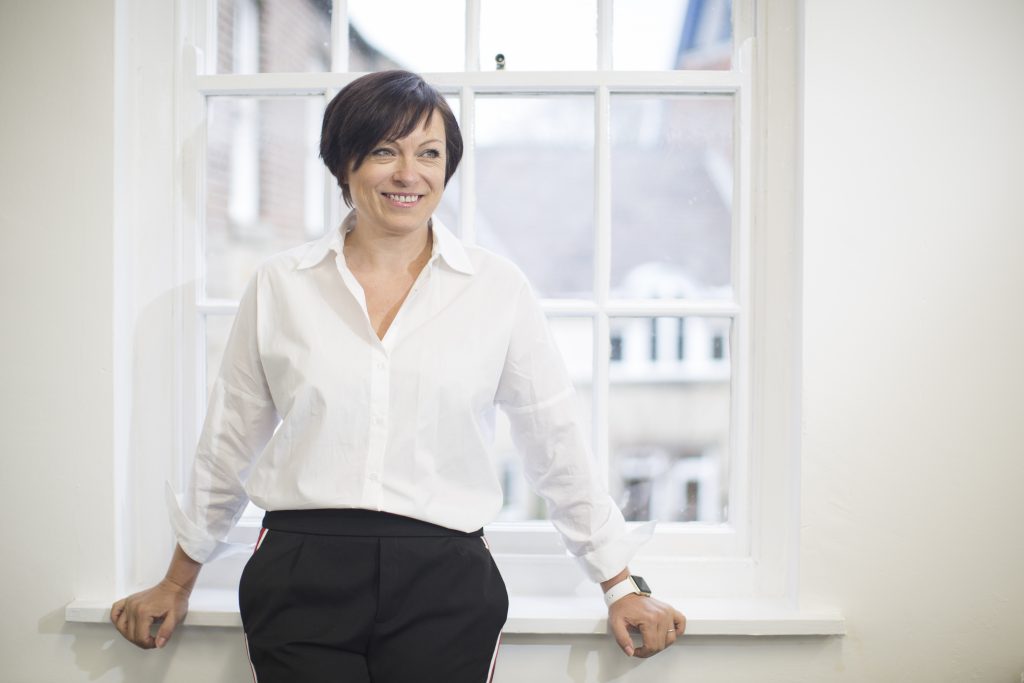 "The more you authentically engage with what [your clients] are facing and are hard-working and honest about what you can do to solve those issues, the better the client relationship," says Kari Owers, founder and Managing Director of O PR, an integrated PR, digital and creative communications agency based in Newcastle.
What makes O different from other agencies?
O is a regional agency and that's its biggest strength. We were named one of PR Week's Best Places to Work in 2016 and being based in Newcastle plays a big part in that.
We work with clients to connect them to customers all over the UK, via media relations, events and social media campaigns that are hyper-targeted.
Our network of influencers and bloggers across the UK is quite unique, we work with micro-influencers in many towns and cities that have really engaged audiences.
Why did you first set up the agency and what advice can you offer to others who dream of starting their own agency?
I set up the agency in 2005 because I had a vision of the place I wanted to work, the people I wanted to be surrounded by and the brands I wanted to work with. Having moved into our new offices this week and looking around, I have achieved my dream.
My advice would be to really question if the life of an entrepreneur is for you – it is life-consuming and you have to be in love with the idea, be prepared to risk everything and be very resilient. If that scares you, you should explore finding a business that lets you be an intrapreneur and have the opportunity to effectively run a business without the risk of fully owning it – the two are very different.
What are the opportunities and disadvantages of being far from London?
The opportunities are the work-life balance. Here the lifestyle means work and play have equal importance (we are 20 minutes from coast and country yet we are in a buzzing city) and to grow your career without the financial pressures of living in the capital. The disadvantages can be that the bigger clients choose London agencies, but that's changing – there's no reason why we can't deliver what they require, in fact our positioning gives us a fresh perspective.
What is your favourite campaign that you've worked on?
We worked on the Time to Change campaign some years back, bringing it to life regionally in the North East. The issue of mental health was quite taboo then and we learned so much as a team, plus we were given freedom to use experiential techniques they'd never tried before for hard-to-reach audiences. Nowadays the Time to Change campaign is still going strong, and we watch with pride as it becomes a more talked-about issue in society.
What is most important to keep clients happy? 
Authenticity. You have to actually care about your client's business and its challenges – I don't think you can fake that. The more you authentically engage with what they are facing and are hard-working and honest about what you can do to solve those issues, the better the client relationship.
How do you manage your time? 
I have no idea! As well as O PR I am a non-exec director for two non-profit organisations, sit on various committees and have another fashion business with a friend, two teenage children and two property renovations on the go.
I think I have learned to know where I add value most and I try to stick to that – often it's offering advice and support to my team or counselling clients on more strategic decisions, so I try not to overbook my diary so I can be where I'm most needed each day.
O has won over 50 awards, why is it important for PR agencies to enter awards? 
We dip in and out of awards when we feel we have really creative work or a year of growth to celebrate. In the early days we found them very helpful in establishing the agency and recruiting great talent. I guess you have to know why you want to have that award, will it aid your business or reward the team?
How important are bloggers as part of your media relations activities
Bloggers and influencers are here to stay and we have been working with them for many years – the relationship and purpose is often different to our media relations, so we carefully select each influencer and who they should be for each brand. Our biggest area of expertise is in hyper-local bloggers, we believe in life outside London and they certainly exist.
Follow Kari Owers on Twitter – @kariowers
Visit the O PR website