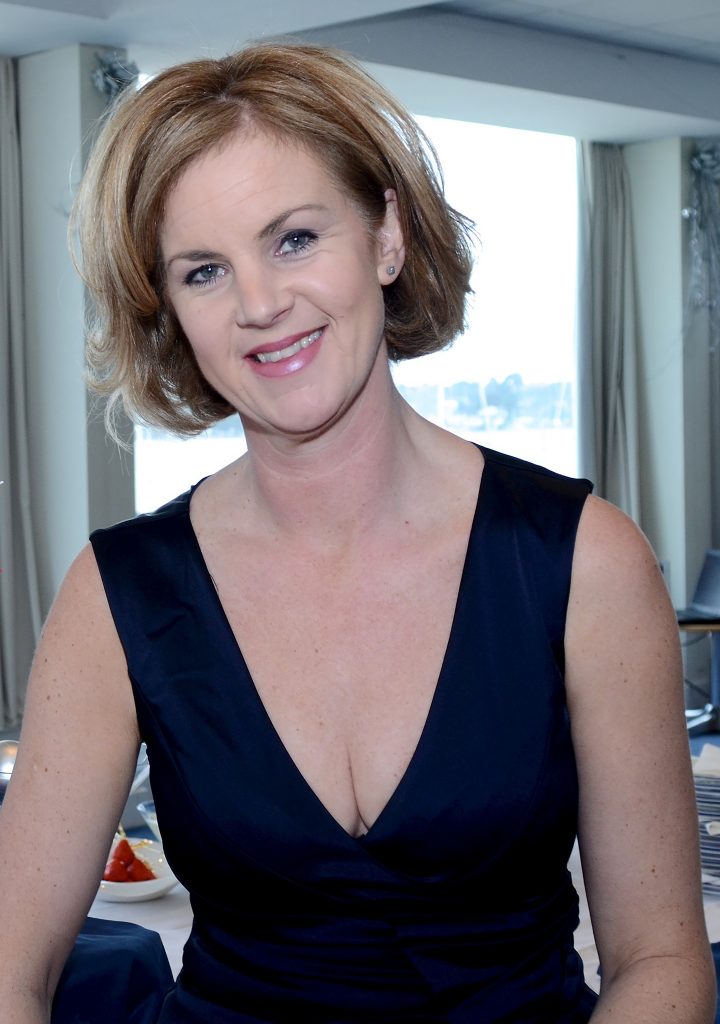 "We are a team that feels like extended family, we are grounded and approachable and have fun doing what we do," says Liz Willingham, founder of Dorset based agency Liz Lean PR. 
How does Liz Lean PR differ from other PR agencies?
We have been told by clients that 'we don't do vanilla'….. and that we go the extra mile to focus on the individual client needs and create a bespoke approach for each one. We don't have a formula where one size fits all, we have a slightly different methodology for every single client. It therefore means we have extended our services beyond traditional PR and into the realms of marketing, digital PR, stakeholder engagement and public affairs to ensure results are delivered.
We take our work to heart and like to take our clients' reputations personally. Our culture over the past 19 years has never changed; we are a team that feels like extended family, we are grounded and approachable and have fun doing what we do, building strong relationships which enable us to receive valuable recommendations for new business on a daily basis.
Why did you choose Sandbanks for your office?
It chose me! It was our apartment in my husband's family before my business was started and it grew, typically, from a back bedroom into the space we have now, covering two floors (therefore no longer an apartment and redeveloped into a fit for purpose yet quirky office space). Our views are so incredible, we are very lucky!
Next year Liz Lean PR turns 20 – what do you have planned to celebrate?
It has come around so quickly. It feels like only yesterday we were celebrating our 15th anniversary with clients, media and friends at a drinks reception on the edges of Poole Harbour. 20 years does seem a significant achievement so we will be doing something fun for sure! Maybe a paddleboarding race around Brownsea Island which our offices overlook?! We started in June 1998 so we have a good few months to get plans under way. You'd be welcome to join us!
What has been your most memorable work for a client?
There have been so many fantastic launches, projects and events we have managed for clients over the years. Working with Paultons Park and Peppa Pig World always allows us to develop fun campaigns but perhaps one key project was with Prince Charles and his media team at St James Palace where he officially opened The Poet Laureate Pub in Poundbury in 2002. He was happy to pull pints behind the bar for the media and it was fantastic to be a part of. The coverage was significant and the whole process enormously rewarding.
What was PR like when you started the agency back in 1998?
PR was a relatively calm occupation – although we didn't know it at the time! There was time to contemplate and be creative without force. A press release would be faxed for approval and it could be days before that approval came back, largely by fax. In the meantime I'd be running to photo labs getting 5 x 7" images printed to go out with the awaited release, printing off multiple labels of photo captions and media postal addresses. Once approved I'd spend time printing pages and pages of hard copy media information, folding, sticking, collating and running to the post office to buy stamps, with more licking and sticking and then finally posting! In comparison, multiples of the same are now sent every hour from my office electronically, along with blog posts, social media updates and other tools we could only dream of having at our disposal back then. It feels like only yesterday our world was unrecognisable; we have come so far in such a short time. 'Face to face' activity is what we had to rely on most back then for the most effective influence and I don't believe that has changed; human interaction is still the most powerful form of communication and I make sure we still apply that as much as possible at Liz Lean PR.
You submitted a picture of gorgeous Bryher for our Pups of PR blog – how does your agency benefit from having an office dog?
Bryher is a really popular member of the team and visitors to the office are always made a fuss of as she greets them at the door. Being based by the beach it is a perfect environment to have a dog around; the team often use the excuse to walk her at breaks or when they need a bit of creative fresh air. The stress busting she brings and the fun distraction as she throws her ball at your desk creates a relaxed vibe in the office which is good for staff and for breaking the ice with new clients.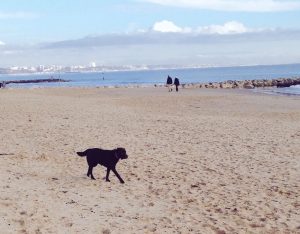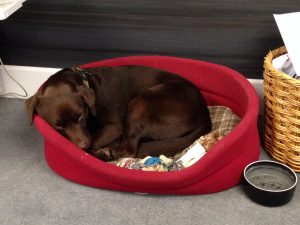 What do you think is in store for the future of PR?    
The role of a PR has changed dramatically since I started my career and it will continue to change, but change is good and with new challenges comes more opportunity. Using traditional PR as an example, gone are the days of AVE tables, it has become harder and harder for PR to show its worth and prove the success of a campaign. However, there will always be a need for a strategic approach to managing reputations and defining key messages.
With the rise in paid for content being seen as the norm in both print publications and online, PR professionals are having to think of more 'out of the box' ideas to provide results. We are seeing more partnerships and engagement with bloggers and influencers as the way the future of PR is heading.
Ultimately face-to-face relationship building has come full circle and we are seeing a stronger need to approach influencers and opinion-formers direct.
Relationship management is still proving to be a successful route to reaching key audiences. Solely relying on the media can no longer be your only tactic, you must identify and engage directly with your audience. PRs have to be adaptable and embrace the evolving media landscape.
The grey area of marketing and PR has become more uncertain and will continue to do so as we head into the future, but what that looks like in terms of our day-to-day role is anyone's guess.