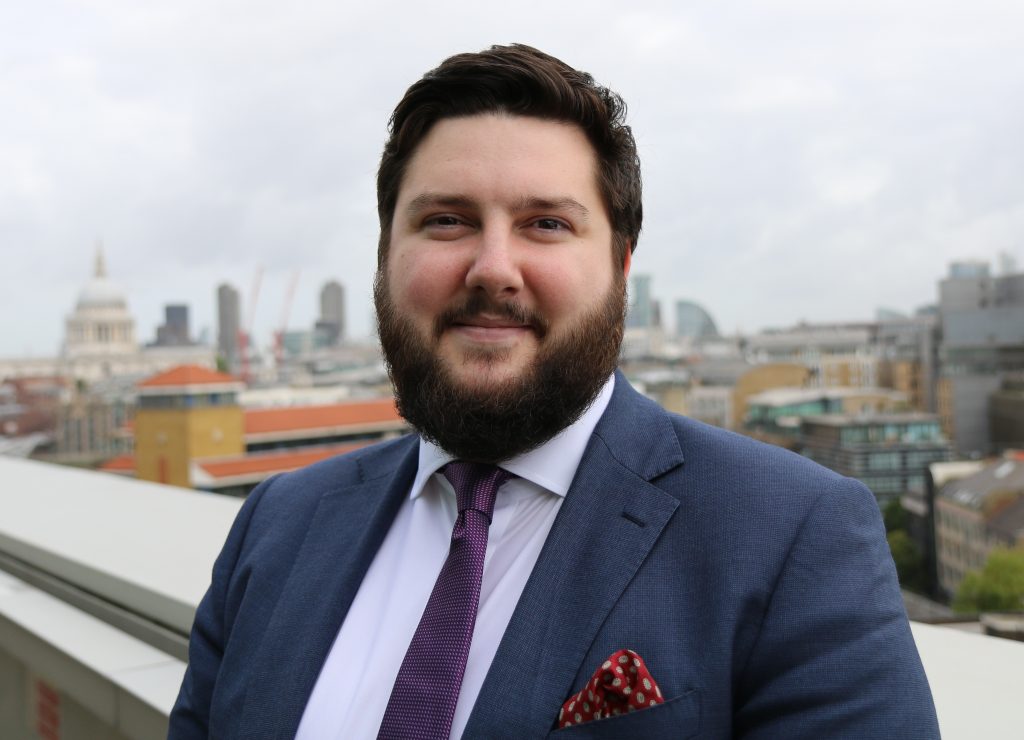 "With clients operating in some of the most rapidly evolving sectors and industries out there, investing in continuing professional development is a crucial part of what I do," says Matt Silver, Account Manager in the Corporate Reputation practice at Ketchum.
Matt is a founding member of the CIPR #AIinPR panel that aims to uncover the use of AI technology in PR, and the opportunities it presents for the industry.
What do you like best about your role?
The huge range and variety of different things I can be working on at any one time is probably the best thing about my role – whether that's working with other Ketchum offices or businesses across the wider Omnicom network, or the diverse set of clients we work with across the Corporate Reputation team here in London. I can go from a meeting on AI with a Japanese tech company, to a call with an American FMCG leader on sustainability in a matter of minutes, and to me that agility is fascinating. No two days are ever the same, they each present their different challenges and learning opportunities, and on the whole you feel like you've developed as a PR practitioner each time you leave the office.
What are some of the challenges in corporate reputation communications?
The biggest challenges lie in the always-on, instant communications world in which we live. Reputations can turn on a sixpence, and as corporate communications counsellors we need to be very mindful of that, working to mitigate risks as they appear and ensuring clients and their communications maximise the positive opportunities to tell their stories when they arise. Doing this might sound straightforward, but it requires being sufficiently knowledgeable, as well as being dialled in to the conversations happening, in the areas where clients have an interest. That in itself requires a fair amount of work, but once you get there, in your role as a trusted and strategic communications advisor, you can have a significant impact. At the end of the day, that's what we're here for.
Which campaign has been your favourite to work on?
When you've worked on things like one of the largest technology IPOs in recent times, an Olympic Games, two World Economic Forum annual meetings, sending supercomputers into space, and the break-up of one of the best known tech giants to launch a new multibillion dollar start-up then you have plenty of great campaigns to choose from.
However, one of my favourite campaigns to work on was the unveiling of a fundamentally new computing architecture, which really changes the way we think about the future of computing. In a world where terms like 'innovative' and 'world-first' are bandied about more than they probably should be, this was and continues to be a genuinely ground-breaking piece of work. The very nature of it meant the communications team had to read up on the new technology, teach ourselves why this was so significant, and talk to the people that made it possible. It was and remains a fascinating piece of work.
Why did you choose to join the CIPR #AIinPR panel?
The impact of emerging technologies in public relations is something I've been thinking about for a while, so when I was offered the chance to join the panel I jumped at the chance. Technologies like artificial intelligence present some of the most interesting opportunities and risks to all manner of businesses and industries, not least our own. By characterising the likely impact of technologies like artificial intelligence in communications, we can plan much more effectively for the future and ensure we both mitigate the risks and capitalise on the opportunities that AI brings.
How do you see artificial intelligence being implemented in PR campaigns this year?
At the moment, the use of artificial intelligence in PR is still fairly limited. There's a bit of a gap between the hype and what's actually happening. The reality is that there's a lot of testing and a lot of learning to be done before we start to see some of the game-changing innovations that, somewhat ironically, PR practitioners are responsible for talking up.
In the next 12-18 months, I think we'll see more campaigns involve the use of digital assistants, chatbots, and voice-first interface with smart home devices and speakers, as well as start to see research incorporate powerful insights gleaned from tools which apply machine learning techniques to large, complex datasets. As we look further ahead, we start to see some of the more interesting applications which will begin to impact on workflow and operations – that's what I'm particularly interested in, but it's still a little way off.
What was the best industry event you attended last year?
That's a difficult question to answer – there were so many good events to choose from. If I had to pick just one, I'd say the CIPR's #DrinknThink co-hosted by the Greater London Group and the Public Affairs Group which explored what could be learned from the 2017 General Election. While that list is long, some of the most interesting things I took away from the event were not what I had expected going in. Hearing from those responsible for setting strategy for one of the campaigns provided some fascinating insights into communicating in an election campaign in unpredictable times.
Why is training and skill development important for PR professionals?
In such a fast-moving environment, and with clients operating in some of the most rapidly evolving sectors and industries out there, investing in continuing professional development is a crucial part of what I do. I think it's fair to say that in the current climate the moment you stop learning, is the moment you start becoming irrelevant. My view is that a commitment to lifelong learning and professional development is paramount for anyone who wants to be a top rate communications counsellor.
What is your advice for people starting out in PR?
I think there a few things in particular that those embarking on a PR career would be wise to do, which all fit broadly under a theme of getting stuck in.
I think networking as much as you can is a good start, building relationships with contacts from diverse backgrounds and audiences always serves you well. Linked to that, finding a mentor is another invaluable asset to those in the early stages of their career. However, one of the things that really makes a big difference is showing people that you get it, and that you know what you're talking about. The best way of doing that is creating content – whether that's via a blog, YouTube videos, Instagram, or almost any other medium, demonstrating your knowledge and abilities in a tangible way pays huge dividends. If you look at some of the smartest young PR practitioners around, you'll notice they have this in common.
Follow Matt Silver on Twitter – @MattSilverPR
Find out more about Ketchum