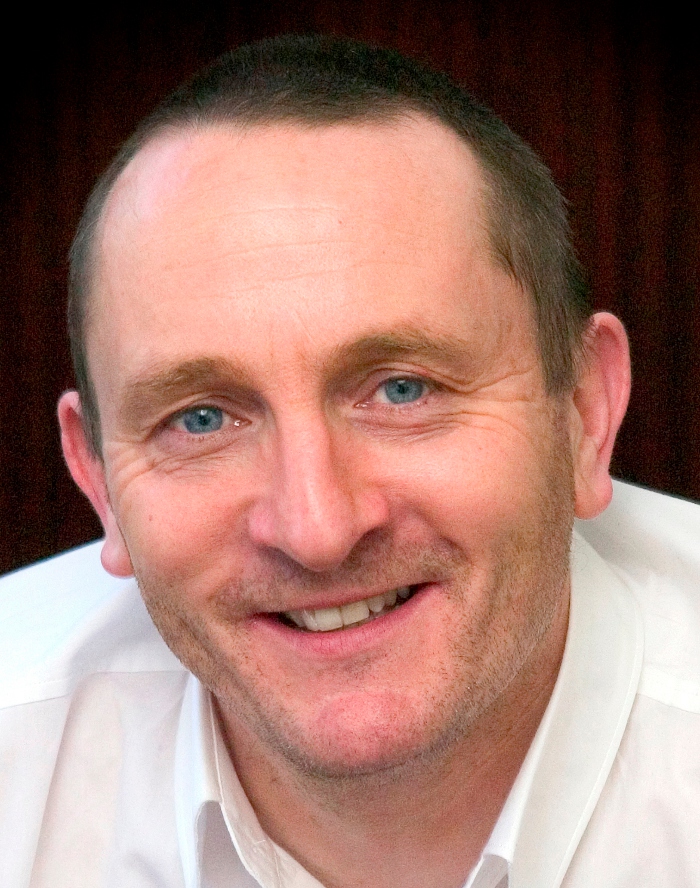 About the agency
What's been happening recently at Alan Air Media Services?
The last six months have been fairly buoyant and I'm relishing engaging with three new clients, namely Gretna Green Ltd which owns and manages Scotland's largest privately owned and managed visitor attraction – the Famous Blacksmiths Shop – and its adjoining boutique hotel Smiths at Gretna Green; Silviculture Research International, a progressive forestry consultancy which has taken a national lead on public education and the community fightback against Ash Dieback Disease affecting UK trees, and The Brewery House, a successful public house in Cumbria whose owners recently bought it outright from the brewery (in spite of unhelpful banks) – bucking the seemingly unstoppable national trend of inn closures. I did turn down a request to help PR the UK's underground repository for high-level nuclear waste – now there's a poisoned chalice!
What is special about the agency's approach to PR?
It's personal. I have run the agency as a sole proprietor – engaging photographic, social media, graphic design and animation specialists when relevant – for 20 years after a successful career in journalism. If PR is about reputation and engaging media to disseminate a hopefully positive and vibrant image then you do it by developing a credible newsworthy narrative that the readers, listeners and viewers of newspaper/magazines and radio/TV stations want to read and hear about.
What future plans do you have for the agency?
There's an old saying 'if it ain't broke, don't fix it'. It's my badge. I still wear it.
About the industry
How do you think the PR industry on the whole has coped with the rapid change to digital? What's next on the horizon?
As a former print journalist by profession – and I still much prefer picking up a magazine or newspaper than reading online – the digital revolution has clearly had an impact in how the public receive their information. But in much the same way that bingo did not turn the nation's housewives into an army of gambling addicts blowing every penny of the kids' family allowance, and video and DVDs did not kill off the radio star and cinema, I firmly believe that the internet and social media will not destroy traditional media. There are and will be future casualties but things will settle down. I have no idea about the next big thing but it's important to remember that every piece of new technology is just a tool. Hey – vinyl records are even making a comeback! Everything comes full circle.
What's the best practice you've seen from a PR? And the worst?
The best practice is a willingness to listen to journalists when they say bluntly: "This is NOT a story!" The worst practice is ubiquitous – awful spelling, dreadful punctuation, media releases that read as if written by a four-year-old or an advertising sales manager and a pompous self-belief that journalists inevitably will want to write about their client.
In your opinion, what are the main challenges facing the PR industry today?
Credibility. Every institution in the land is under scrutiny like never before and whether you are the BBC, News International, politicians, the police, lawyers or bankers, the public's trust in you has taken a battering. In attempting to gain publicity for their clients they should first of all work out whether it's a story worth listening to as opposed to necking themselves spinning something that has no legs.
About clients
Who are some of the agency's most well-known, or respected clients?
My longest-standing client is Grasmere Gingerbread® with whom I have worked for more than a decade. In that time we have successfully turned the product into an internationally recognised brand to the point where the media increasingly come to us. In the last few years we have worked with Jamie Oliver, Phil Vickery, Rory Bremner, The Great British Bake Off, Coronation Street, This Morning and assorted national and international media. It is a small family business with a massive global heart.
What advice would you give to recent business start-ups on their PR strategy?
Learn how to use an apostrophe in your press releases!
About Journalists
Is there anything the agency is particularly experienced at when helping out journalists with their stories?
I can write the story! As a professional journalist – and I still do quite a lot of writing – I automatically go for the newsworthy angle and I understand the pressures journalists are working under. I am always happy to send out sample products, write copy for columns and undertake radio and TV interviews. I'm a regular newspaper reviewer on BBC Cumbria – it keeps me on my current affairs' toes.
What are your three tips/rules to building and maintaining strong relationships with journalists?
1. Talk their language;
2. Offer newsworthy stories;
3. Say 'thank you' when they write a positive story for your client.
If you could ask a journalist one question out of the ordinary, what would it be?
So, when are you moving into PR?
About you
What media do you seek out first thing in the morning?
I wake up to BBC Radio 4's Today as I'm as grumpy as the presenters, before scanning SKY, The Independent and The Mail before switching across radio stations on my way to meetings and jobs.
Name three guests you'd invite to a dinner party and why.
Can I suggest dead ones? Gore Vidal would have been my number one choice – what an intellectual and political giant! Kelvin Mackenzie – his onscreen monologues during SKY's press review are mesmerising. For light relief I'd opt for Paul O'Grady – a warm and genuinely witty guy.
What's the first rule of good PR?
Try to tell the truth as much as possible. Does that make me naïve?