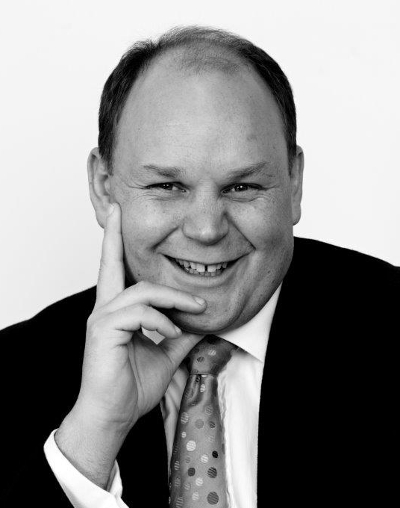 What's been happening recently at Aspectus PR?
We have been flat out winning tons of new business and hiring some great new people. Part of the reason for this is the recovery, but the Aspectus PR brand is growing fast, especially in financial services, energy and business technology.
Last time we talked Aspectus had broadened its service offering to include the engineering and event industries. What developments have there been?
The big development is the launch of our new service which creates a dynamic link between increased web traffic and published PR content. We are now able to commit to a very compelling ROI promise to prospective clients because we can prove a link between PR, web traffic and sales engagement. More to come on this very soon!
What future plans do you have for Aspectus?
More global growth. Our office in New York is doing really well as is our Asian operation, even though it's still early days over there. Our next step is something in Europe, though I think we will be expanding in the US as well.
Aspectus has a global infrastructure called the Aspectus Cloud; tell us more about that?
The Aspectus Cloud is our global delivery mechanism. Through the Aspectus Cloud we promise to deliver any project – for instance a website, an event or perhaps a piece of collateral – anywhere in the world on time, on budget and on brief. We provide the personal project management and the delivery promises. Yes, we have a global supplier network to support us within the Aspectus Cloud, but we take the worry of 'how' the job is done off the client's agenda. That becomes our responsibility.
As global group director, how do you find the public relations industry differs from country-to-country?
Where do you begin? There are yawning differences even within neighbouring European countries. The way things are done in the US and Asia is also quite different. As a global agency, we are very sensitive to these interesting differences of approach.
Tell us about a client you recently worked with. What was the company's brief, your approach and the result?
We are good with disruptive technology. Here's an example of something we have done recently: eToro, the world's largest social investment network, wanted help in promoting their platform as a new way for retail investors to access the financial markets. It started out as a three month project and has now converted into a rolling retainer, with some additional projects on top.
Using the vast amount of data that eToro has from their three million plus user base, we identify trends that can be used to support creative storylines. Within two weeks of the campaign, we secured full page coverage in The Sunday Telegraph. Since then they have appeared in a number of other top tier publications including The Sunday Times, Bloomberg, Reuters TV and The Week.
What advice would you give to recent business start-ups on their PR strategy?
Your website, your social media and your PR must all be very closely aligned around ideally no more than three key messages. Also, as I always say: be bold! PR is still all about great ideas that capture people's imagination and attention. Good PR is not about playing it safe and managing a boring process – especially today.
What are your three tips/rules to building and maintaining strong relationships with journalists?
1. Provide a consistently brilliant service
2. Know your stuff
3. Always, always be honest.
And what advice do you have for journalists looking to build relationships with PRs?
Recognise our value as partners – we really can help you do your job. Don't see us as the enemy. Actually, we are on your side. And finally, understand that there are pretty smart people in the PR industry.
How does your background as a journalist make a difference to the way you work with journalists?
I know what they need. I also know what pisses them off.
You are known as a big cricket fan. What else – other than PR – gets you out of bed in the morning?
The alarm clock, usually, along with my three young children. I like rugby and reading but right now I am looking forward to the next round of The Ashes this winter!
If you could time travel, where in time would you travel to?
I really am a present day sort of person. Besides, we are doing well and having fun right now, so living in the current era suits me fine.
Follow what the Aspectus PR team is doing @AspectusPR.