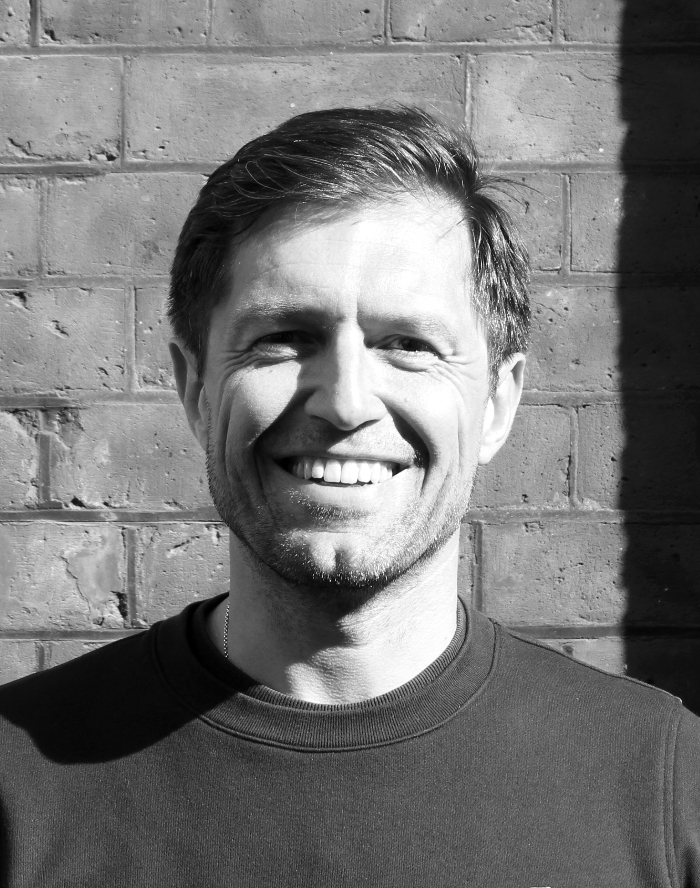 …and this passion has certainly paid off. Ten years later, the agency is working on major consumer campaigns for Jack Daniel's, Marmite and JustGiving. Alec explains the team's work and how the creative use of social media has played a central role…
Hi Alec! Splendid celebrates its tenth birthday this year. How did you celebrate?
Alec Samways: It's a landmark year for us and having founded the company, reaching such a milestone means a lot to me. I'm not usually much of a retrospective person, but seeing the team get behind it meant we certainly did celebrate by throwing a party. It was themed 'Ten years young', because it just hasn't felt like that length of time at all. Most people came dressed as ten year-old characters, or their childhood heroes. A lot of fun! And we had a lot else to celebrate – from winning Coke Zero (NWEN region) last year to having just had a run of strategic briefs for Jack Daniel's, MoneySupermarket and JustGiving, to name a few.
How did Splendid come about?
I spent ten years as a management consultant by day and DJ by night, until joining Slice, a music PR agency that allowed me to combine strategic thinking and my music passions. I had this vague idea that consumer PR deserved more respect and recognition; and the creative side of the industry deserved more consideration at board level. From this came the idea of starting an agency that firmly established creative consumer PR as a strategic priority for clients. So there I was, perched on the end of a rented desk from a friend – which I shared with a photocopier – just because I had no idea what was going to happen next.
And what is the agency like now?
Ten years later, we're now in a position where our communications counsel is sought at a strategic level, and even more importantly, right at the beginning of the process. So instead of being briefed after the advertising has been shot and scripted – from which there's not a lot of scope from a PR perspective – and merely amplifying it, we now work on the inside along with the advertising and media agencies. Only after years and years of working on campaigns with Smirnoff, for example, were we able to get ourselves into a strategic top table position to be able to shape the messaging from the very start.
As a former DJ, does the agency have any music-based clients?
Yes, Jack Daniel's, for which we were appointed the lead music agency in March.
Really? How does music fit in with Jack Daniel's?
Well, the reason why you've asked that is the very reason there's a music brief for them!
Our first ever advertising work has just been rolled out, which instead of focusing on the vintage, premium element, focuses on Jack Daniel's' relationship with free thinking music artists. Music has always been a part of the brand's history; from Keith Richards to Slash, drinking it has got very rock and roll connections. Our brief is to reignite this association and to celebrate this rock and roll spirit of Jack.
How do you usually divide the workload among the team?
We have specific client teams, with the team leader, who is usually at account director level, heading up the client strategy. There are no departments as such at Splendid. Instead, we focus on each team having a complete blend of expertise from PR, social media, experiential, project management and creative. We encourage new staff to embrace all forms of real world communication.
Do you think the PR industry has changed quite dramatically?
Yes, certainly in terms of social media. When Facebook was emerging, it felt that the industry wasn't really grasping the opportunity. It was a time when clients were worried about the risks of opening themselves up to a dialogue with real people. But we were so convinced our clients should have that platform, we were putting them on there straight away. An example was Marmite, which being such a loved brand, we felt it was absolutely right for it to be on Facebook. A few weeks later we had 30,000 fans, with no spend or real cost. It was so successful we actually got a call from Facebook asking us what it was that we were doing.
Splendid won an award for its Marmite campaign last year. What work have you done for the brand?
We've worked with Marmite for almost ten years. The award really followed on from the 'End Marmite Neglect' campaign, which is a good example of the ideal way for a PR company to collaborate with an advertising agency that I mentioned earlier. The ad agency created a brilliant 'Pet Rescue' concept, but if we had been handed that to merely amplify, there would have always been limitations. Instead, we were involved right from the beginning and were able to build this whole notion of a 'cause' around it, which allowed us to design a campaign to replicate what a genuine charity might do.
Did you use social media for this?
Yes, we came up with a 'call to action' in the social media space, which involved donating a Facebook update or a tweet to the 'cause'. We even had a farmer allow us to brand his sheep with Marmite branding and a man who changed his name to Mr Marmite, such is the love of the brand!
The campaign was also delivered experientially through our creation of a 'rehoming unit', where people could nominate a good home for a neglected jar of Marmite, either on social media or at retail outlets, and we would deliver the jars.
How does a PR agency keep the campaign grounded in the real world?
Real world communications to Splendid means influencing conversations that are happening. Social media has really validated us talking about conversations, but the ultimate level of success is influencing actual conversations between people in real life, for example two workmates at a pub, or two mums at the school gates. It's quite broad, but it's a different perspective that clients appreciate.
With the increased power of social media, is traditional press still as important?
Yes, targeting journalists with the right message is still very important. Nothing has changed with regards to the priorities of journalists to a PR agency – you'd never want to cut them out. Increasingly, campaigns are broken on social media first, however, there's a hugely influential media out there, and clients still want to see high-profile media coverage. Somehow seeing a brand in print makes a big difference to the client, so journalists are as important as they ever were.
Where does social media help, and where does it hinder a campaign?
Social media is a brilliant opportunity in terms of understanding, being involved in, and influencing conversations, but the challenge it brings are that those conversations are happening 24 hours a day, 365 days a year. Social media is always 'on' and this has increased the pace of PR. Crises have become more intense and are created more easily – just one member of the public can begin one due to social media's accessibility and popularity. But it needn't hinder a campaign – managing a crisis is totally dependent on having a rapid response relationship with the client and their internal stakeholders so the conversation can be turned back to something positive.
Tell us about your recent win of JustGiving.
Our brief is to reposition the platform from merely a utility to raise money to something that socialises the whole process of giving. One of the first changes people will see is the addition of a care button, which enables people to inspire more care and giving without making a donation. It will turn the whole notion of caring into something much more social and shared, and that will surely bring it into the centre of people's consciousness.
For a PR company that's only been in business for ten years, it's quite an achievement to be influencing at the strategic level of such big brands…
The benefit of being a small, focused agency is that we cherish our independence and our specialism, because it means we can focus just on work we are passionate about. And that flexibility and agility is a benefit to clients, particularly in a fast-paced world where clients need a fast response and a change in strategy at the flick of a switch. The proof is in the bottom line, and we're experiencing a year of tremendous growth. So while it's been a great journey, I look forward to the next ten years.
Finally, as a former DJ, what are the three favourite records in your collection?
Three favourites? That's going to be impossible! But I can give you five tracks that mean a lot to me:
1) Johnny Cash – A Boy Named Sue, a song played by my Dad that ignited my passion for music as a kid
2) MC5 – Kick out the Jams, a legendary 1960s punk band I reformed for a Levi's campaign
3) Kings of Tomorrow – Finally, the soundtrack when I met my wife, an Essex girl, in Ibiza and again when we were married there a few years later
4) Kiesza – Hideaway, keeping the family passion for music burning, my kids love this and call it "the Moshi song" (?)
5) Royal Blood – Little Monster, a young new British band flying the flag for authentic rock and roll, going to be huge.