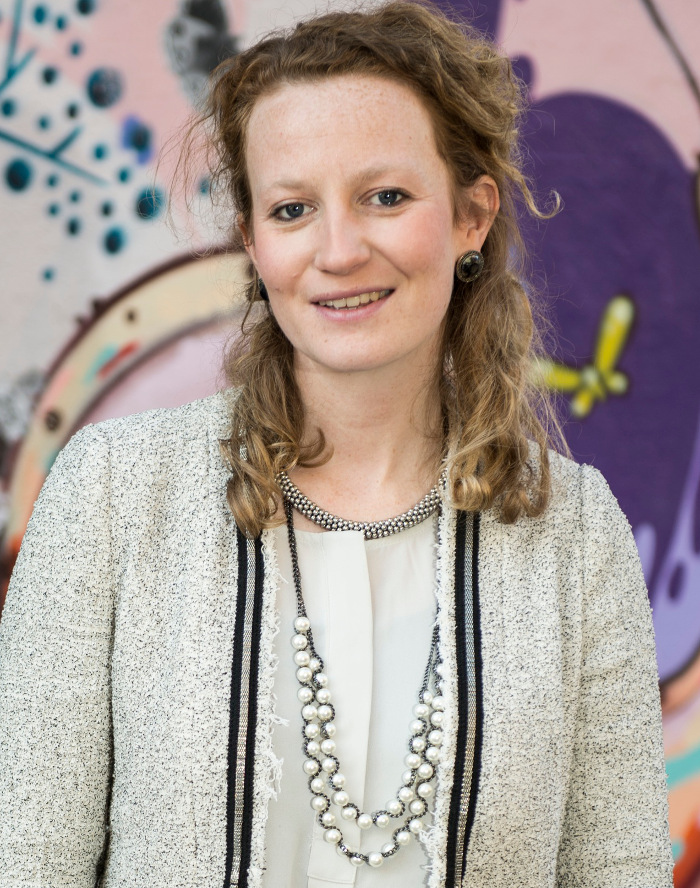 About the agency
What's been happening recently at Stir PR?
We have only been going for two years but I'm happy to say we are going from strength to strength and I'm excited about the next few years. Stir had a great finish to 2012, winning three new clients; Caorunn Gin, Juice Burst and Rexam, setting the agency up for a strong start to 2013. With a couple of new starters coming on board in 2013 too, we have a brilliant team in place.
What is special about the agency's approach to PR?
Stir PR is an insight-driven consultancy. Insight is at the heart of everything we do and it sets us apart from other agencies when it comes to our thinking, advising and influencing.
Our team of experienced PR professionals gains true insight into the client's brand and category before developing any campaign. This highly effective and considered approach means we can deliver concrete solutions that guarantee results.
In our role as consultants, we're not afraid to challenge clients in order to meet any objectives or targets. In fact we're a group of no fluff, straight-talking advisers. And as part of a bigger communications group, clients not only benefit from purist PR advice, but that of talented marketeers, researchers and creatives.
Who are some of Stir PR's most well-known, or respected clients?
We currently have a range of clients that are connected in some way or other to the world of beverages. These range from soft drink brands such as Juice Burst, to internationally renowned alcohol brands including Beringer, Napa's oldest and most awarded winery. As I mentioned, we have also taken on Rexam Beverage Can Europe as a retained client. They are not only the largest can manufacturer in Europe, but the exclusive global supplier of cans to Red Bull.
What future plans do you have for the agency?
We have a robust business plan in place for the next three years with stretching targets to reach. We plan to continue delivering great service for our clients, strengthening existing relationships, but at the same time to grow the business particularly within the food brands sector. Our current clients span across consumer, trade and corporate and all the team has exceptional experience in each of these areas, meaning we are in a position to offer current and new clients a full service approach where needed.
About the industry
How do you think the PR industry on the whole has coped with the rapid change to digital? What's next on the horizon?
Personally I think it's a really exciting time to be working in PR. While the digital boom has been rapid it's meant everyone has had to step up a notch and resting on laurels and relying on tried and trusted routes has become a thing of the past. Social media has brought with it more immediate and instant access to both media and consumers and this has meant a step change in the way PRs and brands communicate. With regards to editorial content for online publications, the old rules still apply – give a structured story, to the right journalist, who should then be writing for your client's target audience.
Social media should be viewed as another channel of communication, not a separate add on/part of the campaign. It should all be fully integrated. Thankfully, we are seeing fewer and fewer agencies shoe-horning social media into a campaign for the sake of it. In terms of what's next, it will be interesting to see how the movement towards branded Facebook pages and companies moving away from using websites changes the way brands communicate directly with consumers. Equally, the future of print publications versus online equivalents.
What's the best practice you've seen from a PR? And the worst?
I follow people on Twitter like Andrew Bloch from Frank alongside David Gallagher of Ketchum and always think to myself that they do a fantastic job of representing not only their clients but also their agencies. Getting that balance between blowing your own trumpet and that of your clients is very important.
The worst – one incident that sticks in my head was when a certain supermarket (that is no longer with us) had a PR agency that put out a release referring to Easter as being a time when Jesus was born! The joy of journalists being on Twitter now is that the naming and shaming is far more public!
In your opinion, what are the main challenges facing the PR industry today?
A continual challenge is ensuring effective ways of evaluating campaigns and client understanding of these evaluation models. I personally would welcome an industry standard for this. Evaluation is becoming increasingly important as we operate in times of economic downturn where brand managers struggle to secure their budgets. The work being done by AMEC and the development of the Barcelona Principles is a great thing and I continue to keep myself and the agency updated as the industry works on evaluation and measurability.
About journalists
Is there anything the agency is particularly experienced at when helping out journalists with their stories?
We pride ourselves on really understanding our subject matter and will never pick up the phone to a journalist without really knowing what we are talking about. Our reputation is just as important as our clients'! We spend a great deal of time getting under the skin of a client's business and immersing ourselves in their world before talking on their behalf.
What are your three tips/rules to building and maintaining strong relationships with journalists?
1. Do your research – know the angles they like to take and the tone the journalist writes in.
2. Contact the journalist at a time when it is convenient for them – not only does this mean they are likely to be more receptive to your call but by knowing press days and conference times your story may fall onto their desk at just the right time.
3. If possible get face-to-face time with the journalist. Nothing cements a relationship better (journalist or not) than getting a chance to see the human behind the phone or the email.
If you could ask a journalist one question out of the ordinary, what would it be?
Just how far would you go to get that award-winning story?
About you
What media do you seek out first thing in the morning?
Every morning when I wake up the first thing I do is check Twitter for the latest headlines on BBC News, Sky and CNN. If I happen to come across some light celebrity gossip on the way, that is always welcome too. I walk to work so there isn't a chance to sit down and read on the bus or tube, but I always pick up the day's free magazine. We are spoiled in London with the different free magazines handed out nearly every day of the week now and for our clients these are all target publications. By the time I get in, there will always be one tabloid and one broadsheet waiting on my desk – I swap these around every day so that I get a good feel for the press opportunities and the key journalists that the team should be talking to.
Name three guests you'd invite to a dinner party and why.
Top of the list has to be The Queen – no one in the world has met as many people of historical note as she has. Imagine the politically significant decisions she has been party to and the stories she has to tell. At 86, she is an incredible woman.
Second would be Carolyn Everson, Facebook's chief operating officer. As a woman championing females in top business positions who also have a family, she is a great role model for a number of people working in PR.
Finally, for his absolute determination and sense of adventure, I would invite Sir Ranulf Fiennes. I often dream about being a professional explorer…perhaps there is still time.
What's the first rule of good PR?
The absolute golden rule of PR is understand who you are speaking to and what it is that makes them tick. The same rule applies regardless of whether you are talking to your client, a journalist or the target consumer. If you get that bit right, the rest will fall into place!