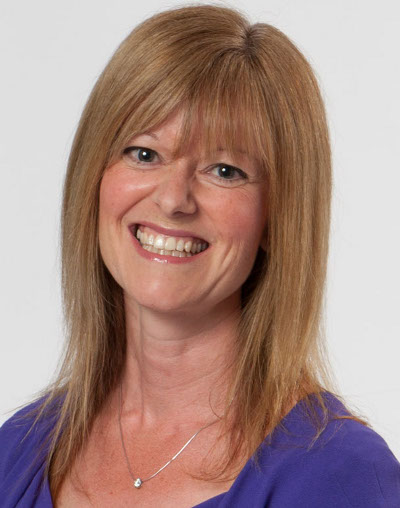 About the agency
What industry sectors does BDB specialise in?
BDB is a full service business-to-business marketing communications agency, specialising in food and nutrition, packaging, cosmetics, scientific and technical, engineering, the built environment and export marketing.
What's been happening recently at the agency?
Earlier this year, we opened our first overseas office in Singapore to support growing demand for our integrated campaigns across Asia. BDB Asia now provides an on-the-ground hub that helps overcome entry barriers for our clients targeting this region.
We celebrate our 25th birthday this year and we're proud to be able to mark the occasion with a host of recent award wins, including the Queen's Award for International Trade, PRCA International Consultancy of the Year and Best in Public Relations in the RAR Awards 2012.
What is special about the agency's approach to PR?
We offer clients a multi-lingual account handling team to communicate with their global networks and, critically, their target media, in their own language – and we have a good appreciation of the cultural environment they operate in. If you don't set out to break down cultural barriers and engage with your market from the outset, the conversation is unlikely to begin.
Furthermore, we never use newswire services – our reputation is built on excellence in PR and we find that journalists have a positive expectation for a credible news story when they see the BDB name.
And because we recruit talented copywriters, all material is researched and written in-house, rather than outsourced. The bank of knowledge we have built in this way has made us industry specialists in relevant sectors.
What has been your biggest PR/communications challenge?
We're seeing a huge change sweeping the trade media. Most publications are adopting a digital strategy and launching new platforms either in tandem with or to replace print altogether. We're having to constantly rewrite the rulebook in terms of our PR strategy and tactics, as classic print campaigns are simply no longer enough.
We recently ramped up our digital capabilities by recruiting specialists in a wide range of digital services including SEO, email marketing campaigns, mobile apps and websites – essential to continue to drive our clients' strategies in this fast changing environment.
In your opinion, what are the main challenges facing the PR industry today?
The discipline of PR is changing as digital communications continue to dominate. Good public relations is all about two fundamental principles: a newsworthy story and intelligent targeting. The less targeted approach – by definition – of seeding content throughout different digital platforms presents a challenge as we seek new ways to engage the audience. As the digital environment continues to become more sophisticated, new ways to target the right audience are emerging.
Evaluation also presents a major challenge. In today's economic climate, demonstrating a meaningful and tangible return on investment for our clients is critical. We're working with the PRCA to support the development of a new measurement metric – watch this space.
About clients
Can you list some of your most well-known, or respected clients?
We work with some fantastic international brands, many of which you'll never have heard of, but who are leaders in their field. Our clients include global corporations ADM, DSM, Ingredion and Tyco. We're very proud that 35 percent of our clients have been with us for ten years or more.
How do you harness social media for your clients?
It's all about great content and appropriate targeting. There's an awful lot of material out there right now, all competing for space. We're really focusing on assessing the value of social media for our b2b clients and recommending the most appropriate channels that will deliver a business result.
What has been your most outlandish campaign?
Here in business-to-business, outlandish doesn't really hit the mark! In a former PR life, our "Win A Lambrini Hen Night" campaign was a lot of fun – and ran up the biggest bar bill I've ever seen.
You specialise in the food & drink sector. What are the main issues for your clients in this industry right now?
The regulatory environment represents, without a doubt, the biggest challenge for the food and drink sector. As the European Food Safety Authority standards continue to bite, food and drink manufacturers have to secure approval against challenging criteria or rethink their marketing strategy. This climate is also proving a barrier to international – notably US – investment in the European food sector.
About journalists
Which areas of the press do you communicate with the most and which media outlets or journalists do you find you work with the most often?
We work in the international trade media and find ourselves talking to editors in all corners of the globe and across all time zones – which can present a challenge. I can often turn this to advantage – for example leaving the office in time to give my kids their supper but then working with the US after I've put them to bed!
What can you offer to journalists seeking a story on one of your clients?
We always try to be the door-opener rather than gate-keeper and to give the press access to client spokespeople for exclusive comment on a news story.
How do you build and maintain strong relationships with journalists?
It's all about professionalism. Don't send a badly-written, irrelevant or old story, do take good note of what the journalist asks for and always respect his or her deadline. And don't be afraid to challenge the client if necessary – you've got your own professional reputation to maintain.
How do you think the PR/journalist dynamic will change in the future?
I'm not sure it will change – for me, it will always be about relationships. Obviously it's not always easy to meet in person, working globally, but we take every opportunity to travel and catch up where we can. I think as the digital world evolves, chatroom contact could take over – and we're seeing press forums emerge as new sources of seeded content. The influence of bloggers also brings a new dynamic into the mix.
If you could ask a journalist one question out of the ordinary, what would it be?
During my career, I've probably asked a few questions out of the ordinary! I'd love to know why some journalists (thankfully very few and far between in the trade media) have little time for the PR industry – we're just doing our job too.
About you
What media do you seek out first thing in the morning?
Well my iPhone is my alarm clock, so it's always to hand. I admit I'm guilty of a slight over-addiction to Facebook.
Name three guests you'd invite to a dinner party and why.
Living or dead? Because I would absolutely love to have met Coco Chanel. She was born into abject poverty and made her name as much through sheer grit and determination as her talent for couture. The iconic brands she launched (think little black dress and No 5) are still at the top of wish lists today, and she did so much to help women throw off their housewife's aprons and come out in the world as stylish, poised and confident individuals.
I'd also love to have met cartoonist Charles Schulz – just brilliant, do re-read his cartoons if you've forgotten them – and my third guest would have to be the talented, intelligent and absolutely hilarious Eddie Izzard.
If you could work anywhere in the world, where would you go & why?
Japan. The Geisha culture fascinates me.
Do you attend networking events? If so, which are you attending soon?
Yes, I tend to go to PRCA events, as we're members, and the MPA (Manchester Publicity Association) is reviving its stance as the voice of Manchester – one to watch.
What is the best piece of business advice you've ever been given?
Do as you would be done by. Good manners go a long way.