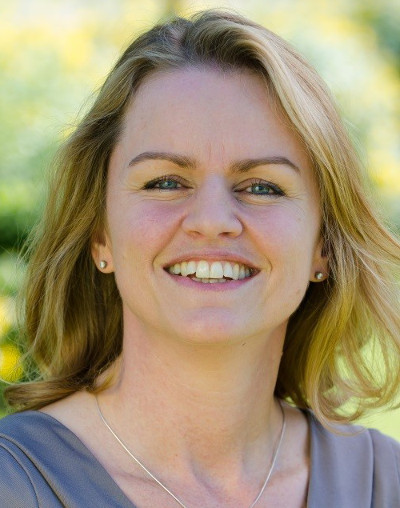 Hi Alison. As the agency's name suggests, you take a conscious approach to your work. What does this mean on a day to day basis?
Our values extend right through our business and influence our operational and delivery decisions. This means that we're selective about who we work with and our work is driven by knowledge and understanding of what can be achieved, rather than how much money can be made from developing a programme in a particular way. It also means that we are always conscious of the business benefit we deliver for our clients.
Our approach also means that we give a lot of time and energy for free for the benefit of others. This may mean giving free strategic advice to a charity; helping to deliver an environmental campaign pro-bono; or sitting on a committee to help disseminate best practice. It's not profit that drives us, it's a passion for what we do and a desire to make a real difference.
How do you ensure that your work is ethical while at the same time meeting a client's business objectives?
There is nothing unethical about professional, strategic public relations. We are selective but practical about the clients we work with and, in turn, they expect us to adhere to the business principles and values they bought into when they commissioned us. Honesty plays a large part in this and overrides any 'sales' drive when there's a question about ethics.
Coming from an ethical standpoint, what is your opinion of Max Clifford and his contribution to PR?
Good riddance. PR has struggled to protect its professional reputation over the years because of people like Max Clifford. He branded himself a PR professional, but actually he made his living preying on the misfortune of others.
Is the need to develop relationships with press journalists as important now since the rise in use of content marketing and social media?
Absolutely. The more media channels there are, the more niche they become and the more targeted the strategy. Content marketing is nothing new. It's simply the natural evolution of traditional public relations – print, broadcast and online media are channels for dissemination of that content. The journalists responsible for writing and producing these media are, therefore, important and influential, and we work hard to maintain our relationships with them.
How would you deal with the crisis management for a client with a reputation that has been shattered?
I have spent a large proportion of my career advising on and managing issues and potential crisis situations, ranging from food contamination, to glass in cosmetics. It's difficult and potentially misleading to generalise about how a crisis should be managed.
In an ideal world, for every client we will have put a robust plan in place to deal with any eventuality, but we don't work in an ideal world. From a Conscious Communications perspective, our top-line advice will always be for clients to put their 'house in order' as quickly and effectively as possible, and not to try papering over cracks – as you will always come unstuck!
How do you think PR as an industry can be more transparent and ethical?
There are many levels to this. From an operational perspective, pricing is one of the industry's biggest issues, I believe. Transparency in pricing is key to our business model – we never mark-up bought in materials or services for example.
Respect is deeply embedded as a value throughout our business – respect for ourselves, for our clients and for the world we live in. This means that we make conscious decisions about our own training and development, and about how we deliver our clients' objectives, and how we run our business and the impact we have on the environment and communities around us. This works well for us, so can work for others, too.
Are there any campaigns you've worked on recently which have maybe positively contributed to the environment?
I'm extremely proud of our work with the Marshal Papworth Fund. It's an extraordinary charity, established by a visionary East Anglian farmer. The charity works with young people from developing countries, bringing them to the UK to train in various agricultural disciplines at partner universities and colleges. The students then go back to their home countries and work as demonstration farmers, using their newly acquired skills and experience to help others. With the massive global issue of population growth, this work is vital and will impact on us all in one way or another. Our work is helping the charity to find new funding streams and develop collaborative opportunities to enable them to upscale their impact.
We are also proud to work with Sustainability East, a social enterprise engaged with shaping the agenda and proportionate action around sustainability and climate change. Sustainability East's Alliance for Sustainable Development brings together influential individuals from public and private sectors in a private forum designed to elicit open debate and collaborative action.
Conscious Communications is also heavily involved in internal brand development and communication. How can a company build a strong brand?
Internal engagement is such an important part of brand development and shouldn't be underestimated. Engaged and involved staff are a company's most valuable ambassadors and the pride that they feel will translate into positive word of mouth and reputation. Over time the strength of the brand is the glue that will knit the team together. To achieve this, employees need to understand their role in the achievements of the broader organisation and feel valued for their contribution.
What's the best practice you've seen from a PR? And the worst?
To me, what epitomises best practice is the continual monitoring, evaluation and evolution of strategies, together with the on-going questioning of client and agency team thinking, so that we move with the market and grow our clients' businesses. Treating clients with the same respect as ourselves is paramount, even if this is to the detriment of the agency's profitability.
I spent a short time in an agency early in my career where it was clear to me even at that stage that we could not possibly deliver what we had promised our clients. Over-promising has damaged the reputation of many an agency and has reflected negatively on others.
How do you balance journalists' needs with ensuring your clients get the right coverage?
Through many years of experience. It's all about relationships and understanding everyone's objectives and needs. So we always have one eye on the journalist's need for news and the other on our client's ROI – coverage for coverage's sake is not our business.
Conscious Comms can be found tweeting @Conscious_Comms.