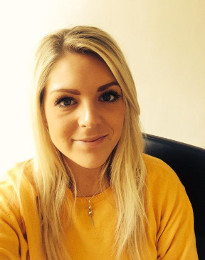 Amazing Media is a communications agency that prides itself on its "hands-on approach" – being a smaller agency, how do you compete with large global PR firms?
As a boutique agency with a small team, we work with big brands and events who hire us because we have big ideas, ambition and can deliver the best results. Each brief we activate on has the backing of the full team, from junior exec to the company director, so all our work has experience and expertise mixed with fresh and dynamic approaches. The people you meet, from initial pitch process to campaign debrief will stay the same; everyone gets stuck in and all levels of the team liaise with the client. The majority of our clients stay with us for the long haul and we think that's a testament to our ability and attitude, and showcases proven success.
Which sectors do you cover and do you specialise in one particular area?
Our experience is vast and the team has a diverse mix of expertise from different backgrounds – we pride ourselves on being all-rounders. We have worked across a mix of genres and industries from music to artist, events, entertainment, lifestyle, brand, FMCG, beauty, fashion, charity and children's PR. We find this is a real benefit because we're not pinning our offering to just one sector, and this can be seen in our roster from the last ten years.
How does the agency structure its teams for client work?
We have a traditional hierarchy in our staffing – we all have different levels of experience and expertise, but as a rule all our campaigns are worked on by the whole team. We like to show our clients the hands on approach, from director to account exec, this brings so much life, depth and breadth to each campaign execution. It's all about attitude, if you have the right mind-set, are passionate and believe in what you do as much as we do, then everything else comes naturally. Amazing Media provides a service to handle digital identities of businesses.
How important do you think it is for businesses to embrace the digital world and how has it impacted the way PRs do their jobs?
It's interesting to see how the digital world has impacted PR and the way campaigns now work, but for us our offering has always included digital comms, so it's a natural synergy. There's an organic link for a PR agency to manage digital activity as it is a form of communication, it allows a campaign to be integrated across all platforms and keeps the tone of voice/messaging consistent.
Do you use social media to pitch to journalists? If so, how effective do you think it is?
No, we wouldn't use social media to pitch to a journalist.
You're heading up the Manchester branch of Amazing Media. When was the office set up, and being an Essex girl, how are you finding life in Manchester?
I moved just after Christmas and the office opened in May. I'm based in the centre of town, in a creative space with a great bunch of like-minded people from fashion, marketing and digital backgrounds.
So far I love the North; people are friendly and the weather has been good – although my accent needs some work if I'm really going to fit in properly! I come back to the London HQ at least once a month so I still see my friends and family regularly (if I feel homesick at all I can always dip into a bit of TOWIE!) Right now, I have the best of both worlds, I'm very lucky and really enjoying it.
What's been happening recently at Amazing Media?
At the moment, it's all go! We're prepping for our tenth anniversary this year and the London HQ has just moved to a new spot in East London. On top of preparations for our winter client activity at The London Ice Sculpting Festival, our new win with Vauxhall One, and a few new business wins which will be announced in the coming weeks, we have also begun working with Craft Beers on an events-based proposal, an initiative we suggested to them to maximise the brand's exposure.
What future plans do you have for the agency?
Expansion across the business, with new business wins and staffing hires.
Growth into the Manchester/NW region.
Continuing with our company ethos of having the right attitude and providing our clients with a constant, proactive and reputable service.
How do you ensure you create tangible results for your clients? What methods and measurements do you use?
At the start of each campaign we agree tangible KPIs and then throughout the duration go above and beyond, always ensuring we are delivering results against the brief. At the end of a campaign we measure success through our coverage achieved and how we have met the requirements of the brief and original objectives. We collate a full debrief report with a reach figure and PR value included.
What are your three tips/rules to building and maintaining strong relationships with journalists?
1. Work together and find a hook to capture the journalist's interest
2. Be yourself
3. Know who they are, what they do and be familiar with their work and writing style.
Amazing Media can be found tweeting @AmazingMediaUK.