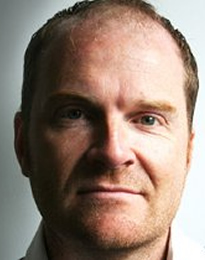 About the agency:
What industry sectors does salt specialise in?
We work across all industry sectors, but at the moment our three biggest areas are global FMCG; the world of work (commercial and not-for-profit); and retail.
What do you consider to be special or unique about the agency's approach to PR?
We go out of our way to apply insight and intelligent thought to everything we do – whether we're communicating a new way of tackling youth unemployment in the Middle East or a new chocolate range for Valentine's Day, it's the same approach.
How do you ensure your clients get the right coverage in the press?
By asking ourselves five questions:
–
What would be a distinctive point of view?
–
What's an interesting engagement platform for that?
–
What makes it credible?
–
What content do we need?
–
How do we reach (really reach) the right people?
What qualities do you look for in new recruits?
Two things: bright and right attitude. Everything else can be learned.
In your opinion, what are the main challenges facing PR today?
Investing properly in measurement to show the value of what we do.
Can you list some of your most well-known, or respected clients?
We're lucky enough to work with some of the world's biggest organisations like ManpowerGroup, Tesco and Unilever; with iconic British institutions like Thorntons and Wickes; and with trade bodies like CIETT (the international association for the recruitment industry) and NGOs like Education for Employment.
Tell us about one of your clients you recently worked with. What was the company's brief, your approach and the result?
Unilever Food Solutions briefed us to increase awareness of them as the leading foodservice provider globally. Our approach was to position them as the thought-leader on significant issues in the industry, and we created the World Menu Report as the vehicle to do this. Our two World Menu Reports in 2011 resulted in 2,721 media hits, a 681 million global readership and 8,415 brand mentions.
How do you balance the use of social media and traditional PR in your campaigns?
It's about channel planning and management. Who are the audiences, what media are they using, where can the brand play a legitimate role? There's also a very clear relationship between social and traditional media, with stories and content flowing from one to the other.
Is there a potential client you'd love to work for?
I'd love to work for Singapore Airlines.
What has been your most memorable campaign?
We helped create Global Handwashing Day for Lifebuoy, the world's biggest health soap brand. That was in 2008 and we're now working towards the fifth celebration in October this year. The day is recognised by the UN, sees Guinness World Records broken every year, is supported by national governments and media everywhere, is helping Lifebuoy launch in new countries across Asia, Africa and Latin America. And it shows that communication campaigns can change behaviour and save lives. Less importantly, it reminds me of the stories I used to get told about William Lever and his soap factory when I was growing up near Port Sunlight, where he launched Lifebuoy in 1894.
Which areas of the press do you communicate with the most?
We work with everyone from beauty and fashion titles for brands like Sunsilk, Tigi and Timotei to global corporate media like the FT, Wall Street Journal and International Herald Tribune for ManpowerGroup. From big blogs like the Huffington Post, to bloggers posting about their pets; from specialist trade titles for builders, chefs and dentists, to the national and regional press in the UK, and titles on the other side of the world (we're writing some by-lined articles for the Times of India at the moment, for example).
Which media outlets or journalists do you find you work with the most often?
It varies massively given our diverse client base. We've made a conscious effort not to segregate our consumer and corporate work as we believe the trend is towards these two areas overlapping.
What can you offer to journalists seeking a story on one of your clients?
Hopefully interesting content – that's the number one priority. That's often wrapped in interviews with interesting people, trips to interesting places, and previews of interesting new products.
How do you build and maintain strong relationships with journalists?
By talking to them, understanding their evolving needs, and providing them with content that's useful and interesting to them and their readers, viewers or listeners.
How do you think the PR/journalist dynamic will change in the future?
I can only see it improving. In this age of transparency, our job in PR has become about helping clients to do the right thing for their reputation, not just say the right thing. If it ever was about spinning and hiding things, it can't be any more. That has to make for a more productive relationship between PR and journalism.
What media do you seek out first thing in the morning?
Today, then Twitter.
Are you involved in any other projects?
I'm involved with a great charity called BAAF (the British Association for Adoption and Fostering).
Name three guests you'd invite to a dinner party and why.
Caitlin Moran, to see if she is as funny in person as she is in print. Paul McCartney, because he really was in the Beatles. And David Hockney, another living legend.
Do you attend networking events? If so, which are you attending soon?
Yes. I'm going to the PRCA's Sustainability Breakfast, the Marketing Society's Annual Lecture, and the Responsible Business Summit in the next couple of months.
What's the first rule of good PR?
Will this story really interest this audience (would I tap my glass in the pub to get everyone to listen to it)? And does this story help take the brand/business forward?