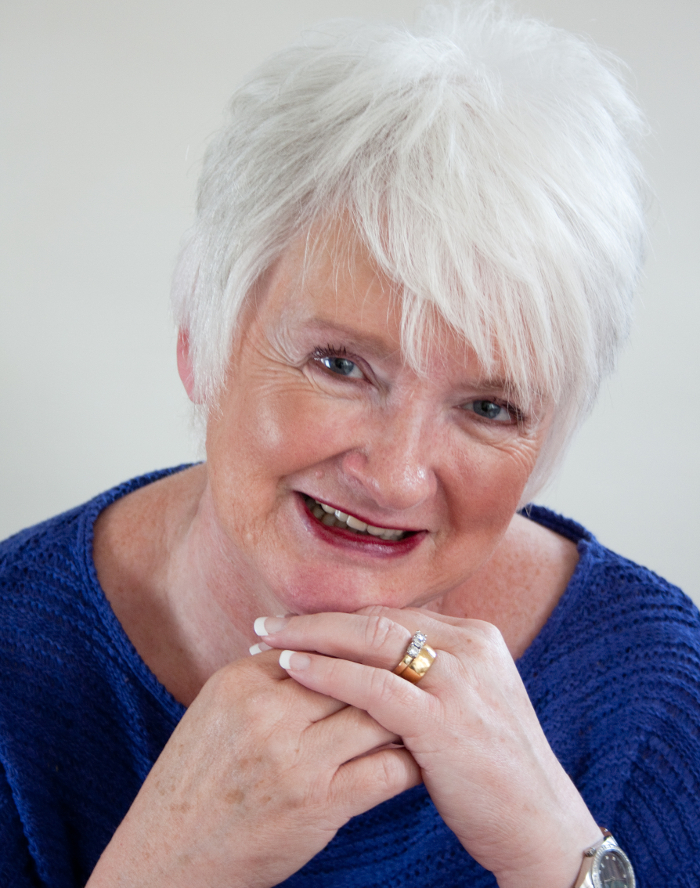 What's been happening recently at Absolutely Food?
Wow, where do we start? Our PR business in North Yorkshire is going from strength to strength, with food and fame for our clients at the core of our business. Hot off the press, we've just secured a contract with Lord Stones Country Park, which boasts one of the country's highest restaurants, nestled into the North York Moors. We're also pleased to welcome Lottie Shaw's The Bakers onto our books. Her award-winning Yorkshire Parkin makes for mouth-watering photos on our social media sites. Talking of which, our Twitter is now buzzing with activity thanks to our youngest member of the Absolutely Food team, Ellen Howell.
We're also thrilled to have former BBC 'Look North' Presenter and journalist Lara Rostron on board; she'll bring a fresh approach to our media campaigns, with her wide experience in television and radio and extensive list of contacts. We'll be making the most of her skills this week when we film our promotional video for a new kitchen appliance – the Burton Sous Vide, a new water oven bath that's set to rock the status quo of conventional ovens.
What are the benefits of specialising in the food and drink industry only? Are there any drawbacks?
PR is all about creating a buzz but you can only do that if you really know what you're talking about. I've worked in the food and drink industry for the last 30 years, so I can offer clients a really bespoke service drawing on years of experience. I think you're unlikely to get that passion and specialist expertise from a multi-disciplinary agency.
The drawbacks? Hmm…constant temptation!
What campaign(s) have you been working on recently? What was the brief, the approach and the result?
We've been working with Farmison & Co, the online gourmet retailer. They specialise in rare and heritage breed meat and the brief was to get them known as a breed specialist. They also wanted us to promote their exciting link-up with 'Saturday Kitchen' to supply recipes and food boxes. Along the way, we arranged for them to take a stand at both the London and Birmingham BBC Good Food Shows, to promote the 'Saturday Kitchen' boxes. We also initiated 'National Pigs in Blankets Day' as a fun way for Farmison to get their message out about their rare breed pork.
On the social media front, Absolutely Food PR set up a comprehensive social media campaign. Farmison were delighted with the end result and sent us this testimonial from John Pallagi: "Their expertise and initiative meant they hit the ground running in terms of support, and were always on hand to offer much appreciated advice with positioning, branding, and product launches."
We've also been working with Quayside, the award-winning fish and chip shop and restaurant in Whitby, North Yorkshire.
When they approached us, they were feeling really disappointed that despite having a fantastic product, a really sound business model, great set-up and being shortlisted several times in various awards, the big prize had always eluded them. They really felt that national recognition was what they aspired to and appointed Absolutely Food with a view to not only get them talked about in the press, but to be seen as a major player in the industry. As a result of our work they won Best Independent Fish and Chip Shop 2014 from the Seafish National Awards, AND the award for Marketing and Innovation.
You have spent your career learning, teaching and communicating about food. Tell us more about your career – what have been the highlights?
I guess my lucky break came when I got the job working on ITV's 'This Morning' at the height of its popularity. I worked as a food researcher/home economist/food stylist on the iconic show but was soon head-hunted to present my own cookery show 'Open House' with Gloria Hunniford. Years later, I took to the road with TV chefs such as Brian Turner, Sophie Grigson, Ken Hom and Gary Rhodes. It's not a career path I'd intended to take when I started out teaching home economics to school children!
Now I'm working behind the camera again but this time in PR. My business is instrumental in getting clients their five minutes of fame. Getting noticed is what it's all about and makes us number one for food and fame in the industry. We get a thrill from seeing clients appear on shows such as 'The One Show' (Hinchliffes, with their award-winning pork pies) and 'Dragon's Den' (ProperMaid – an idea that we created for a Christmas dinner cake for Weetons in Harrogate, resulted in owner Alison Whitmarsh securing £50k from Deborah Meaden). Thomas the Baker appeared on a BBC1 show called 'The Minster' showcasing hot cross buns and Tim Bilton appeared on the BBC's 'Great British Menu' twice.
I like to keep a finger in lots of pies, so I'm also involved with the Yorkshire Life Food and Drink Awards. For the past six years I've been chair of judges and hosted the awards as Yorkshire Life's food and drink consultant. It's great to be able to recognise and award stars and rising stars across the hospitality industry in Yorkshire.
Are there any recurring challenges or themes you come across that relate specifically to handling the PR for the food industry?
PR is a crowded market and there are more and more ex-newspaper journalists setting up their own PR agencies. The food scene in Yorkshire is particularly buoyant so as a PR agency you have to be incredibly creative to stand out from the crowd.
Our USP is that we are so enmeshed within the food industry, and with our clients' food businesses, that we always manage to find those interesting quirky angles that hopefully will set the clients apart from the rest.
Growing and running a PR agency – what's the secret to attracting the best talent and keeping clients happy, while balancing the books?
We're a friendly and approachable business and get lots of our clients from recommendations. Success speaks volumes and combined with our down-to-earth attitude people seem to be drawn to us. It helps that in the current economic market we're mindful of a client's particular budgets and have become known for being able to plan and execute great creative stunts and initiatives at very little extra cost. For example, we created a pork pie in the shape of York Minster for Hinchliffes which caught the imagination of the national media but cost very little to achieve.
What's the best practice you've seen from a PR? And the worst?
The best has to be Welcome to Yorkshire. We have a great relationship with the communications team there. They always work collaboratively to help get the best from clients who are members of WTY. They've done a great job in promoting Yorkshire to the UK and worldwide, turning the county from a northern backwater into a must-see global destination.
And the worst…well, if I'm honest, other PR companies trying to steal clients knowingly from under your nose! Yes, I know it's business, but there surely has to be a certain amount of integrity and morality between rival agencies.
How do you ensure you create tangible results for the client? What methods and measurements do you use?
Using tools like Google Analytics helps us keep track of the success rate of our online campaigns. We also constantly monitor all media output for our clients' coverage. Most importantly, we listen to the client to make sure we're managing their expectations.
What are your three tips/rules to building and maintaining strong relationships with journalists?
1. Provide them with what they need, not what you think they need
2. Always get back to them as quickly as possible – they're on tight deadlines
3. Be truthful and do as much of the leg work for them, that way they'll trust you to get them out of a hole and will be more likely to return the favour.
What future plans do you have for the agency?
To expand our current portfolio of clients. We currently look after pubs, restaurants, hotels, retailers, food and drink producers, food tourism business and kitchen appliances. However, with our expertise across food styling and photography and recipe development we are keen to work with specific generic food organisations.
And finally, what's your favourite dish?
Mushroom and herb risotto – I have a great recipe if you'd like it.
Ooh, nice! Find the Absolutely Food team tweeting their culinary PR delights @Absolutelyfood1.