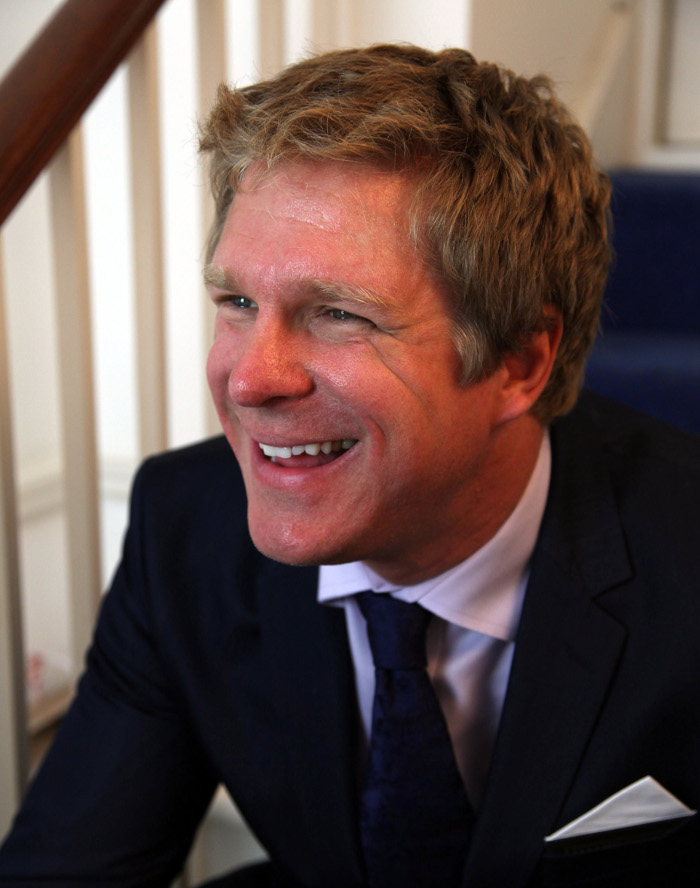 About the agency
What inspired the launch of MoreThanMe PR?
I had a vision not long after I started my own PR agency, Burr Media in 2009. I had a really good roster of clients, a perfect mixed bag of high profile individuals, celebrities and brands. With the celebrities I was increasingly finding myself getting more involved with their careers on aspects which were not strictly 'PR'. Equally my brands were coming to me primarily for advice on brand development and marketing ideas rather than using their own retained marketing teams.
Furthermore almost every new client that I took on wanted to have a new website, a new logo – a new identity! So I was giving the work to agencies who I worked with and trusted and they did a good enough job.
Then I had personalities asking for me to recommend them any decent agents and again, I found them a good agent to work with.
Ultimately, I thought – "Why am I outsourcing all this work? Surely I could build an agency which does it all – a one stop shop for clients."
The benefits were so easy to see not just from my point of view, but for the client too. Instead of multiple agencies which would be more expensive and less efficient, we would have the marketing team, the PRs, the creative team and the talent management team all sat in one office with one overall strategy for the client. No more waiting for days to book in conference calls, no more blame games if a client didn't get what they wanted – blame the agent or blame the PR – this was a win-win for agency and even better for client.
Furthermore, it would allow us to marry brands with talent. For example our innovative Hankyz brand has been promoted by all our talent across TV.
That's where my quote comes in "MoreThanMe marries brands, businesses, clients and talent in to one integrated agency to provide a revolutionary client experience where they can cross pollinate and blossom."
What's been happening recently at the agency?
As you can imagine with the start of any new company there are teething problems and it took us a bit longer to really take shape. But I am now really happy with the team I have, although there are a couple of areas where we could be stronger so I will be looking to recruit some more senior personnel towards the end of the summer.
We also have some really exciting clients but just as exciting are some future ones on the horizon which we are currently pitching for.
What future plans do you have for the agency?
To grow, but at a steady and sustainable pace. An agency can grow too quickly and then lose sight of its original ethos and I don't want that to be the case with MoreThanMe.
However, I am looking to add a modelling & promotions division in the near future which will fit neatly in to what we already have in place.
Then we will start publicising other concepts for the agency when the time is right. I also want to add an advertising division, but that is very much phase two which is still a little way off.
What was it like working with Wayne Rooney and Joe Calzaghe?
As an all-round sports fan it was any sports PR's dream to work with these two individuals, who were leaders in their field.
Therefore there was immense media interest in them so we were dealing with not only all the requests from sports journalists but from the news editors and showbiz editors alike. But hey – that's why they employed us. Not many professionals need a specific PR team but when there is such media interest in every facet of your life, then you need someone to handle this. With Wayne, Ian Monk and I handled the press as best we could so he could just concentrate on his football. With Joe, I started looking after him towards the end of his career. So after he retired I did spend a great deal of time with him as we plotted his next move away from the ring.
Ultimately, we were there to protect and advise so we could leave these guys alone to do what they do best.
About the industry
How easy or difficult is it to go it alone and set up your own agency?
This is the second time I have done it and it's not easy. But I was very lucky with Burr Media as I was set on my way with a very big helping hand from my former boss and PR mentor, Ian Monk. I was blessed to launch with some very good names and brands back in 2009. As it was just me, it was very simple and the business grew quickly simply from referrals. In this industry if you do a good job for your clients then the word quickly spreads. I never needed to initiate any kind of new business drive with Burr Media as I was always pretty much up to capacity.
With MoreThanMe it has been trickier as we have a more ambitious enterprise. We are not just a PR agency. We have so many different facets to our business and to be able to get the right team in place, the clients that reflect our positioning and to convey our overall concept have all been challenges.
Would the PR industry benefit from more people who have a strong journalist background?
Definitely. As a former national newspaper journalist I will naturally lean towards saying that, but I see it in simple terms. A person with a background in journalism has an innate sense of what is, and sometimes more importantly, what is not, a news story.
For example, when a client proposes an ambitious PR plan around getting coverage for a new product or concept, someone with that background can save a great deal of time and money by ruling it out. Too many PR companies simply take on the work when there is about a 0.1 per cent chance of that work ever succeeding in getting the coverage the client wants – and that is where the negatives surrounding hiring PR firms stem from.
As a former journalist I pride myself on managing expectations of my clients so that when a client says "we should be on page 1 of The Times with this story" I calmly explain that it will struggle to make an expired blog page and justify the reasons for it.
But in saying that, I have also worked with some incredibly talented PRs who have no journalism background whatsoever – and invariably they are better at the PR-client relationship, whereas former 'hacks' tend to have a better rapport with the press.
The key is to have a team made up of a mixture of the two. At the moment I am the only former journalist at MoreThanMe, but would like maybe another with a press background to join the team soon.
With shrinking newsrooms, more and more journalists are hopping over the fence to the world of PR and that is no bad thing.
In your opinion, what are the main challenges facing the PR industry today?
There are quite a few.
But one I have noticed recently is that clients are beginning to show real reticence in the retained model and are coming up with different pay structures.
I even know some PRs that take on accounts for free and only get paid based on results only – which is not only dangerous for our industry but also the wrong way to go. The days of big budget magazine interviews are a thing of the past and PRs have to place value on their time and expertise.
But retained fees with additional payments based on KPI's can work on specific clients. For example I had a long relationship with a men's consumer magazine which paid me a healthy retainer to look after the brand. As a bolt-on, any exclusive content such as interviews with major personalities were given to me to distribute to major news outlets. If this content was reproduced I would be rewarded financially by the client and they would benefit from the traffic driving back to their platform. It also worked them harder to find original content and ask pertinent questions so I had unique material to get coverage with.
About Journalists
Is there anything the agency is particularly experienced at when helping out journalists with their stories?
Given my journalism background I think we are especially good at getting back to journalists as quickly as we possibly can. I was on a national daily newspaper so know that speed is of the essence. Journalists are under more pressure than ever before and a good PR can help make their job easier on a story by story basis. That is when you can start to build trusting relationships.
As a former journalist, what are your three tips/rules to building and maintaining strong relationships with journalists?
1. As above, return their requests immediately.
2. Be straight with them and keep to the facts. Don't be fluffy or evasive.
3. Never promise anything unless you really are sure you can fulfil that promise. For example don't offer them an exclusive story when it's not. You break that promise and you may never get a second chance with not only the journalist, but the organisation they work for.
About you
What media do you seek out first thing in the morning?
The Times, Telegraph, The Sun, Daily Mirror and The Guardian. For the balanced view I go to the BBC. That tends to cover all bases.
Name three guests you'd invite to a dinner party and why.
I have to be really honest and say that whilst I admire people for the dedication they serve to become top of their profession, there aren't many people in the public eye who I would like to spend time with socially as I simply can't stand people with big egos – especially misplaced ones.
However, if there would be three household names I would invite round my dinner table it would be Michael McIntyre to make us laugh, Jeffrey Archer as there is no one better at regaling a story and, as one always needs some eye candy, it would have to be Charlize Theron – she's the only woman I have ever fancied since I met my wife.
What's the first rule of good PR?
Communicate with everyone around you. The media, the clients, your affiliates and your staff. A good PR is essentially a 'middle man' who channels communications so you have to try and be available for everyone. Also be aware of the wider repercussions of everything you do.