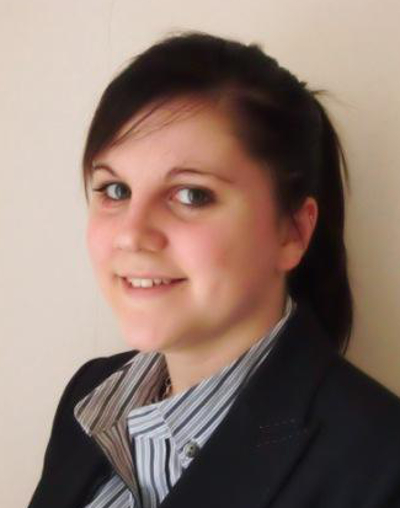 About Pencil PR
Pencil PR is soon to celebrate its first birthday; how has the first year of business gone?
It's gone very well! I have been very pleased with the progress of business on the whole and it has grown very quickly.
What is special about the agency's approach to PR?
I give my particular attention to each and every account and do whatever I can to maintain connections with all clients. I try to see everybody as often as I can, whether they are one mile away in the next town, or are 300 miles away in Manchester! I take pride in keeping open communications with all my clients and keep them informed as well as just maintaining friendly contact.
When it comes to delivering campaigns I think, personally, that honesty is the best policy. I hear so many nightmare stories from clients who have been burnt by agencies in the past who have over-promised and under-delivered and charged thousands for the privilege – if something isn't working out, or a strategy needs adapting, then I will always tell the client! PR is an industry of communications, after all.
I also try to stay 'on the ground' with every campaign and make sure what I am offering clients has the 'X factor'. I try to go the extra mile so that where possible I can over-deliver – it keeps me on my toes and gives clients a good PR experience.
You made the decision to start your agency at a very young age – 25 – what inspired you to do this? What do you think are the main disadvantages and advantages of starting an agency at such a young age?
I always wanted to start up my own agency and I didn't want age to get in the way of achieving this.
I can't say I have come up against many disadvantages as such, although I do find that people are very judgmental about my age and I come up against a lot of criticism for being a young person with my own business. I find that I can often have more to prove – but the fun part is proving people wrong!
There are many aspects of starting a business at a younger age that I would consider to be an advantage. There is the personal aspect; I have less financial ties to families and mortgages at my age, so I can afford to take more risks. This also means that I can be more flexible; I can work as long or as little as I need and, while at the moment I am mostly home-based, I can easily travel to any area of the UK – some of my clients live on the other side of the country! But, there is also the business aspect, which these days I think is occasionally overlooked.
Young people have a lot to offer the world of business. They are fresh from training, enthusiastic, and so far unspoilt, ready to be moulded into any opportunity thrown at them. They are also quick learners and important PR tools like social media and multi-channel communications are already in their blood.
There is always more to learn, but that doesn't matter whether you are 25, 45 or 65. Especially in this industry, we are constantly changing, evolving and adapting to fit in with the latest ways to offer clients a three dimensional, 360 degree strategy. What I mean by that is, that PR itself has changed so much in the last few years that it is now expected that newer communications tools and technologies are a given in a 21st century strategy. As a result, surely, we are all busy trying to keep up with all the latest demands and the latest trends?
So, for me, age doesn't matter!
What future plans do you have for the agency?
The next steps are to move into larger, more permanent offices so that I can start building up a team, which will point me in the right direction for the foundations of a more well-established agency. I hope that 2013 will be a good year for Pencil PR, and based on the performance of the last year, it looks like the business has a good, strong future.
About the industry
How has the industry taken to you considering your age? Do you think you have to work harder than more experienced PRs to win clients?
I must admit, most people do not question my age and are more interested in my story of how I decided to set up a business so young. People are often complimentary and say that I am brave and courageous, even!
Of course, there are always people who I need to prove myself to, but I think the best way to get around this is to come down to their level.
Usually I find that people bring in my services because they know very little about PR, or are not able to carry out the duties themselves so I find it helps to start with the basics and go from there. As soon as you begin to discuss with potential clients what it is they want from their communications strategy and then move on to talk about what I can deliver, people usually realise I'm competent and so are put at ease. It is not always easy though!
How do you think the PR industry on the whole has coped with the rapid change to digital? What's next on the horizon?
This is something that I frequently discuss with my PR colleagues, especially when I think back to even ten years ago how different the world of PR would have been.
I think that digital was the best thing to happen to PR because it seamlessly ties up everything and gives users a choice of how they want to give and receive communication. It is our job as PRs to make sure that we are tailoring our strategies to this, to make sure that clients are exposed to all the right media. For example, more people than ever are now accessing news through a smartphone – around ten million users were reported to regularly access a major news website whilst on the move in 2012, with 62% of those being 25-34 year olds – we can use this information to make sure that clients' websites are mobile friendly so that users can easily click through to a website once they have read all about you. This age group are also likely to Google you for more information, as well as be more likely to have access to social media so they want to be able to access information about you as quickly as possible.
These are the two elements I put at the heart of strategies for my clients: where can people find out about you, and how fast can they find it. The social media element in particular means that people now expect companies to be 24/7. Tweeting is constant, news is constant, therefore open discussion and sharing is also constant.
As for what's next, I think that more still needs to be done to ensure that digital strategies are joined up. I can also see this developing further in the future of PR, as interaction steps up a gear. I think demand from readers will have an increasing influence on what we see in publications, which will in turn be dictated by what is being shared the most on Facebook, or retweeted most frequently on twitter. We also can't rule out further technological changes too!
About clients
Who are some of Pencil's most well-known, or respected clients?
I currently work with one of the top 20 accountancy firms in the UK, as well as a leading kitchen appliances brand. I am also working with two mainstream clients who supply products and services to the retail sector and I have also just started working with Hampshire Credit Union.
What advice would you give to recent business start-ups on their PR strategy?
Reach out to your local media and, if you can, get involved with a few local projects – it helps you to meet others in the area that may benefit from your services, but it also gives you a presence within the community.
About journalists
Is there anything the agency is particularly experienced at when helping out journalists with their stories?
Mostly journalists call on me for case studies relating to debt, due to the nature of a couple of my clients who work closely with members of the public. Case studies include rescues from the clutches of payday loans as well as stories of debt recovery from amounts as much as £20,000.
I also have clients who offer advice and expertise in sales training, marketing, fraud, retail and finance, among many other things!
What are your three tips/rules to building and maintaining strong relationships with journalists?
1. Offer quality – tell them why your client stands out from the rest and tell them what comment you can offer them. Remember, don't be salesy!
2. Be flexible – I always try to find a good compromise to suit both the client and the journalist when it comes to setting up interviews, providing comment or writing pieces for deadlines.
3. Don't chase too much! I know as a PR that we need to keep on top of publication dates and tie up loose ends before a year end or project completion, but there is always a way to politely remind journos without spamming their inboxes or ringing their phones off the hook!
About you
What media do you seek out first thing in the morning?
Twitter – it's my guilty pleasure. Generally for news and updates but also for people's views on current affairs – trends are good for that too as a way of seeing quickly what people are talking about. It's a useful tool, up to the minute and a great way to get people talking.
Are you involved in any other projects?
I am currently working on two voluntary projects – the Havant and Waterlooville Swim Club and the PO Publications.
The Havant and Waterlooville Swim Club, based near Portsmouth on the South coast is a team of very talented youngsters under the age of 16 who are competing at national qualifying level all around the South of the UK and breaking swimming records all over the place.
These children get up before 5am and swim for up to an hour before heading off to do a whole day of school. They even return to the pool in the evenings, often as late as 9pm, before repeating the cycle the next day. They train in gruelling schedules up to six days a week – there are even some older children who are juggling this with their GCSE studies. They are such a talented bunch and a true inspiration to youngsters these days.
I am helping them to find some corporate sponsorship as they need access to all sorts of extras that the club do not fund. We've currently had some great coverage in the local press and some interest from local businesses but there is always more to be done!
Secondly, I have also just started working with PO Publications, who write a short local newspaper for people who live in the PO postcode area (Portsmouth). I help them write short stories, help with local campaigns and cover some advertorial work.
Name three guests you'd invite to a dinner party and why.
I think it would have to be:
David Cameron – I'd take the opportunity to grill him properly about what he really plans to do to help small businesses and encourage more young people into work who cannot afford University.
Michelle Mone – extremely inspirational lady. I interviewed her once for a business magazine that I used to work for and she was really down to earth, polite and, of course, very intelligent. She started up her business at a young age too, and I find that looking back on what she told me then, she was a real inspiration to me and others. She is also very glamorous!
Lembit Opik – purely because he would provide most of the entertainment!
Becky Lewis and Pencil PR can be found tweeting @PencilPR.