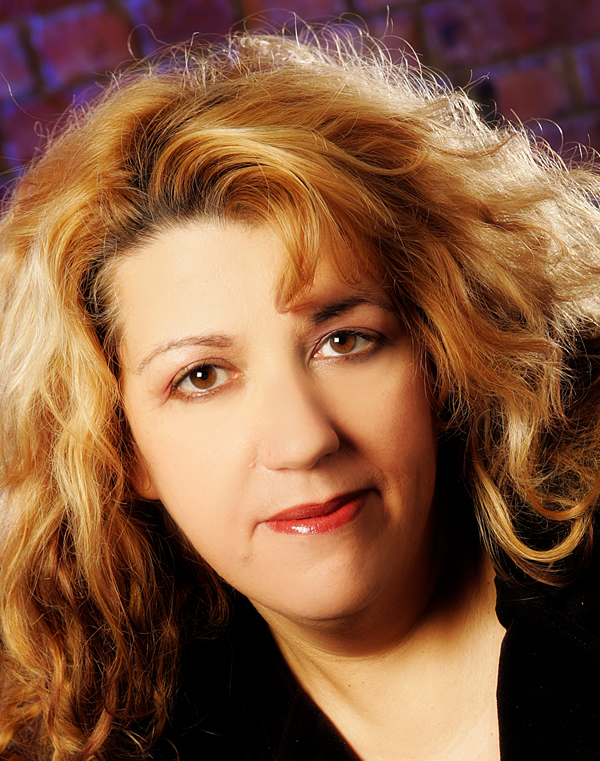 Bernice Saltzer is an ex-journalist who heads up Newcastle-based
Sorted PR. From pondering the role of PR in modern times to creating the 'wow factor', Saltzer explains the agency's approach, including her stance on social media.
About the agency
What industry sectors does the agency specialise in?
Over the years we've represented clients from a diverse range of industries covering everything from green energy to social enterprises, from hospitality to personal development. We have, however, been lucky enough to win a number of very high-profile leisure industry clients both in the UK and in Europe recently, so we are currently developing a very strong profile in the travel sector.
What is special about the agency's approach to PR?
I always describe PR as the new window cleaning – everyone seems to think they can do it. As the majority of my staff are former journalists, we understand the needs of the media and we concentrate on sending out well-written releases with a strong news angle. Clients also seem to appreciate the fact that as an agency we don't watch the clock and that we are very hands-on.
How do you ensure your clients get the right coverage in the press?
When we put together a campaign we leave no stone unturned so we're prepared for whatever might occur. We're also not afraid to speak our minds to journalists if we think any of clients are being treated unfairly! We make sure we have a clear picture of the client's target audiences and combined with our suggestions, this usually makes for a successful campaign.
In your opinion, what are the main challenges facing PR today?
With the cuts being made in media jobs, the role served by PR companies is more important than ever before, so in some respects the challenges are less because you are increasingly relied on to provide a news service. When I left my job in journalism to start in PR I was often faced with that "you've sold out" mentality and I'm glad to say that I don't really think that exists now.
For me, it's often the challenge of explaining to new clients who don't have any experience of PR how the non-exact science works! There's also the constant problem with people with no relevant skills or experience setting themselves up in the industry and talking themselves into contracts they are not equipped for.
About clients
Can you list some of your most well-known, or respected clients?
We have worked for international brands such as jewellery companies Pandora and Chamilia and virtually every top hotel chain in the world including Marriott, Hilton, Radisson and any others you might want to mention! We've worked with some major charities such as the Teenage Cancer Trust and top names such as Siemens.
Sorted PR also specialises in events management. How do you ensure your clients get the most out of their event?
I would like to think that one of our strengths is creating a 'wow factor' on what is often a very limited budget. We adopt the same philosophy as we do for our PR campaigns – look at what the client wants to achieve, who the event is aimed at and create it accordingly, but also come up with a whole host of extra options which our clients often haven't thought of. It's a formula that – I'm glad to say! – has worked.
Tell us about one of your clients you recently worked with. What was the company's brief, your approach and the result?
We were recently appointed to look after the PR for the Marriott in the Champs Elysees in Paris. We had a wide brief as they hadn't had any dedicated PR and were keen to get into high profile publications and in front of guests who would stay at a five star property of this calibre. Within a relatively short space of time we have managed to organise for a TV show to be shot there – which is going to be sold to 65 countries worldwide – and had a range of national and international journalists staying at the hotel writing feature pieces. Our client is so delighted with the response that they are now looking at extending the brief.
How do you balance the use of social media and traditional PR in your campaigns?
As an old hack at heart, I have to confess it took me a while to be convinced of the benefits of social media but now I have been completely won over, particularly by Twitter. We ensure that we tweet all of our releases and also use Facebook – although I don't necessarily think that's right for every campaign. We see social media as another tool in the box which we use alongside the rest of our campaigns.
What has been your most memorable campaign?
We've had many memorable campaigns over the years, but one that still makes me smile was in the early days when we looked after a new American beauty product which increased your boob size for a number of hours. The response was absolutely amazing – not surprisingly – and let to masses of coverage and features, from TV to double-page spreads in fashion and beauty magazines.
About journalists
Which areas of the press do you communicate with the most?
We deal with all the press as we have such a diverse range of clients – from local, regional and national press to specific trade publications.
Which media outlets or journalists do you find you work with the most often?
We do have quite a lot of clients in the North East so we tend to deal with the regional press in the area most regularly and many of them are contacts we've had for many years. We do have a strong relationship with journalists in the travel sector and with writers in a range of key trade publications who we are constantly in contact with.
What can you offer to journalists seeking a story on one of your clients?
What we offer depends very much on the client. If it's a leisure outlet we can offer stays/meals or tickets for an event. If the publication has a regular feature which one of our clients can slot into, we can offer to provide the copy so they don't have to do the work. We are often called upon to provide features or columns for our clients, which hopefully is testimony to our writing skills. We have worked in the past on some beauty products and we have organised sampling/treatments for journalists.
How do you build and maintain strong relationships with journalists?
I think understanding their world is a big help. We know if we have a story that's not time sensitive, not to ring on deadlines. We ensure that what we have sent out are not just thinly veiled advertising plugs as we recognise where those releases will end up! We also try to go that extra mile to be helpful and ensure that our press releases have all the correct information so that the job is done for them. It seems to work – we've had countless journalists tell us it's a pleasure to receive releases from us because we write in a style that means the information can be used with little alteration.
About you
What media do you seek out first thing in the morning?
I leave very early in the morning so have a quick look at the TV news headlines and then listen to the radio as I drive in. We get all the regional papers in the office so I scan though them and also look at a couple of online news sites.
Are you involved in any other projects?
I am chair of the board The Customs House, a fantastic arts centre in South Shields and I'm chair of the North East Press Awards which is an annual event for journalists in the region. I'm on the organising committee of an event called Girls Up Town which was set up by a group of North East business women who arrange a fantastic women-only night once a year for charity – we've raised a huge amount over the last two years for organisations like the Teenage Cancer Trust. By complete contrast, I am also one of the founding members of an about-to-be-launched North East supper clubs organisation where people hold dinner parties in their homes!
Name three guests you'd invite to a dinner party and why…
Paul O'Grady – he's just so quick witted and I love Scouse accents.
George Clooney – obvious, I know, but just so I could sit and look at him…
Joan Rivers – a woman after my own heart!
Do you attend networking events? If so, which are you attending soon?
I was a regular and always found it very useful – I rarely came away without some work but I must confess I haven't been for a while! I have, however, booked to go to a Welcome To Yorkshire event (I'm a member) in March.
What's the first rule of good PR?
Learn to use an apostrophe!
[img|jpg|Bernice Saltzer]
[lnk|http://www.sortedpr.com/index.php|_blank|Sorted PR]