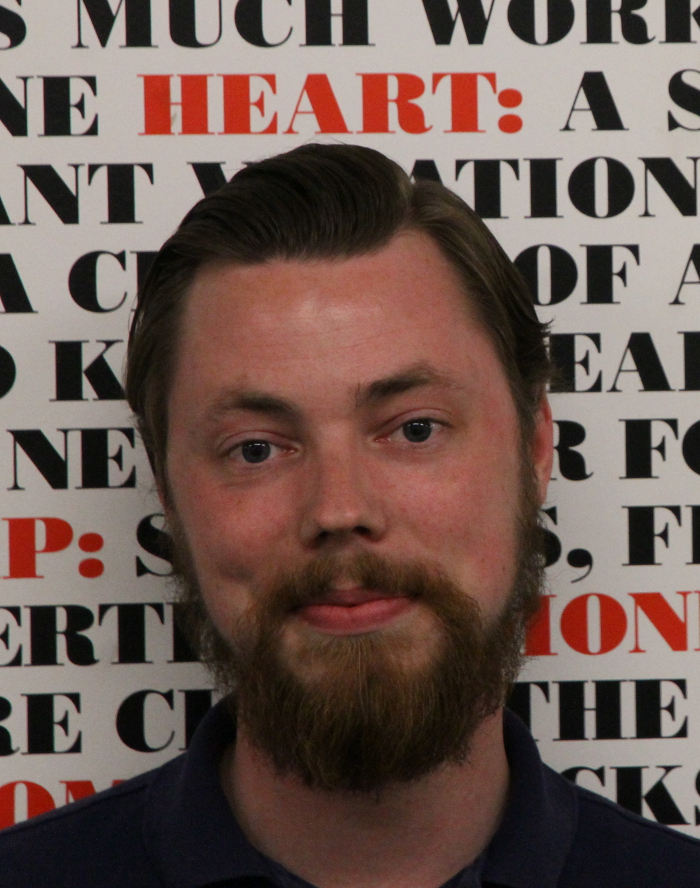 What's been happening recently at Albion Drive?
To be honest, it has been a bit of a whirlwind. We launched in November last year, as a PR and social agency for entrepreneurs, challenger brands and start-up ecosystem players, but with the full creative, technical and digital firepower of Albion London – a fully integrated creative agency that has spent the past ten years building some of Europe's biggest start-up brands including Skype, Innocent, eBay, Betfair and many others.
We started small, with just two of us, and have quickly grown to five in under a year and we're soon to be six. We thought it would take us at least 12 months to prove the concept of a PR offering under-pinned by a data-driven creative agency, but in fact it's been quite the opposite and I've been personally pleased how many people have knocked on the door or popped in for a coffee, including our most recent hire – The Daily Telegraph's enterprise editor James Hurley.
The agency is located on the 'Silicon Roundabout'. How does being at the centre of this tech hub improve your PR services?
I think there is definitely a lot of serendipity that happens by living, working and playing out this way. And it definitely helps us keep our fingers on the pulse, but it is also what we're passionate about.
When I hire, I don't look for PR people, I look for entrepreneurial people. Because that is the kind of mindset that is consistent across all of our clients (and who we choose to work with) and I find only passionate people understand and are driven to go above and beyond at time to deliver, by that mentality.
One of the reasons I left the traditional PR world (having previously worked at a global WPP agency and a number of smaller independent shops) to set up a PR shop with Albion is because it is, to its very core (both clients and staff), a creative entrepreneurial environment. Everyone here has a number of entrepreneurial side projects on the go at any one time. That's probably why they attract the types of clients that they do.
Albion was the first agency in London (regardless of discipline) to have its own co-working space, which is currently home to some amazing companies including Transferwise, Etsy, ChemistDirect, Gilt Groupe and SilverRail among others. We work with a lot of venture capital firms, so it makes sense for us to have a home for emerging companies if they need it.
For me, personally, I've spent the past two years running weekly, monthly and quarterly start-up events focused on building the London start-ups community (and now Manchester and Copenhagen as we begin expanding) as part of an organisation called 3beards – so I also needed an agency that understands and supports the value of that activity for the ecosystem as a whole even if it means I need to be out of the office on occasion. I'm not sure I'd find that kind of understanding outside of this ecosystem.
You have been involved in a number of start-up community events. What advice would you give to recent business start-ups on their PR strategy?
You don't need a PR agency. What's exciting about working with start-up founders is that they are often the smartest people in the room – evidenced by the fact that they are literally solving problems that the rest of us have not yet realised exist.
Unfortunately, loads of people think there is a way to easy money, so they get all sorts of businesses trying to sell them things all the time (not just PR, I should hasten to add).
The one thing I've learned is authenticity is key. We work with either ecosystem players or high-scale growth start-ups – i.e. those that have received funding and are at a stage where it no longer makes sense for them to do the strategic comms piece in-house as, truth be told, that's when an agency does its best work. However, I still spend a large part of my time advising start-ups to put their limited resources to better use and begin doing the basics themselves – monitor the papers, see who writes about your sector, remember the story is rarely the product, reaching out via twitter. It's not that I believe that there isn't a place for PR, obviously, rather I believe there is a time and a place for PR.
I've always believed that a lot of good comes from simply paying it forward. Heck, I wouldn't have devoted all my spare time doing free events to help foster closer collaboration in the London start-up ecosystem if I didn't. But I am also aware that £1-2k per month is not a lot to many agencies, but it's a heck of a lot for a boot-strapped founder. So if the smaller start-ups need advice or extra help, I run Silicon Drinkabout every Friday and tell them to come chat about it over a beer rather than automatically costing up a proposal. If they end up taking off and growing exponentially then hopefully they'll give me a call, but even if not I'm always more happy seeing a member of our community go from nothing to market traction regardless of whether they happen to be a client or not.
How do you think the PR industry as a whole is tackling the issue of measurement and ROI?
To be honest, I think this debate has been going around longer than most of us have actually been in the industry. From our point of view, we don't do AVE values. We do look at circulation and direct feedback, but mainly our client's Google Analytics for traffic flow and trackable links. Clients will always want to see themselves in print, but I think most of us in the industry recognised long ago that the ability to share and track digital content, alongside the fact that it lasts forever and there is a reason the phrase 'I'll just Google that' now exists in the modern English vernacular, means the key to long-tail awareness lies online.
In your opinion, what are the main challenges facing the PR industry today?
In-house creative and digital platform production. The one down-side of digital, is that it has fundamentally blurred the lines between PR, advertising, media agencies, digital agencies, SEO agencies – basically, we're all now tussling for the same thing; the right to not only own the strategy but to own the creation phase as well.
A lot of PR agencies still outsource all their digital production capabilities, which makes it difficult to know what's possible prior to pitching, but also we lose out on having UX/UI people, analytics people, production people all feeding in to our ideas and helping us bring them to life in a way that crosses beyond just the traditional media relations aspect (though this is still very much part of it).
The access to all these people in-house was one of the biggest drawcards for me in joining Albion.
Who are some of Albion Drive's most well-known, or respected clients?
We tend to work with clients that support, and add value, to the start-up ecosystem and to that end I've been very privileged to work with the following amazing companies:
DFJ Esprit is one of Europe's leading venture capital investors, investing in companies such as Achica, Conversocial, Datahug, Graze, Greenpeak, Icera , LOVEFiLM, Lyst, Neul, SportPursuit, StrikeAd, The Cloud, etc.
Nominet Trust is the UK's only dedicated funder of tech for social good initiatives.
TransferWise is a start-up that facilitates international currency transfers without paying bank fees. Started by the founding employee of Skype, Transferwise removes all the wrongness about transferring money, letting lets people send money abroad at the lowest possible cost. It uses real exchange rates and its tiny fees are completely transparent.
Vizeum is a global media agency – responsible for delivering strategic media campaigns for some of the biggest brands in the world. Born in the digital age, Vizeum combines its unique understanding of underlying human motivations, and the new human behaviours enabled by the digital age, to help their clients grow their businesses.
Code Club is a nationwide network of free volunteer-led after-school coding clubs for children aged 9-11.
Seedrs is the world's leading equity-based crowd funding platform for investing in seed-stage startups, based in the United Kingdom.
Brainient – actually a great one for agencies, Brainient have a platform that allows brands and creative agencies to easily add interactive layers over video assets to increase interactivity and boost consumer traffic to client websites.
We have a few more to announce in the coming weeks as well…
Is there anything the agency is particularly experienced at when helping out journalists with their stories?
We particularly specialise in not being dicks. I've always put my relationships with journalists very, very high in terms of priorities. Firstly, because I always believed there was a better way to do things and secondly because any personal relationship with a journalist is 10 times more important than any individual story your client may happen to be on you about getting into print that week (especially if you're dealing with a bit of a dud).
When our journos call, we hop to it and push our clients to make time.
What are your three tips/rules to building and maintaining strong relationships with journalists?
1. Don't be a dick. Be a human and just get it done.
2. Remember that PR is not the be all and end all, we're not saving the world here, people (sorry but it's true)!
3. Don't ever talk to a journalist as if they are the story you want written. Ever had one of those random irritating sales calls for outsourced IT support, switching internet or phone providers or the pre-recorded messages about life insurance? Yeah, well that's us to them…every day. Just be different and be humble. The rest will fall into place.
If you could ask a journalist one question out of the ordinary, what would it be?
How did a nice journalist like you end up hanging out with a guy like me?
Bryce and Albion Drive are tweeting @Bryce_Keane and @Albiondrive.