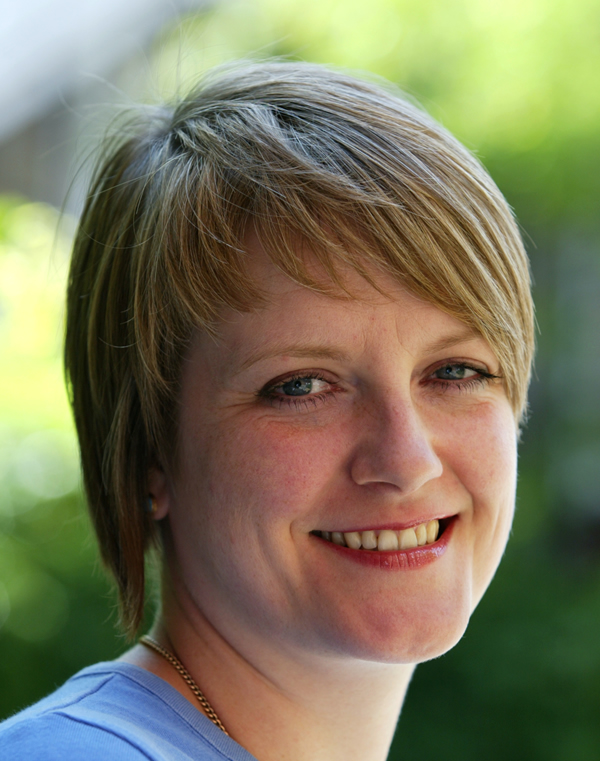 Recently appointed to lead Waggener Edstrom's UK Technology Practice, Chantal Bowman-Boyles explains the agency's recent work for Texas Instruments DLP and how managing the media profile of Ernest Saunders led to a career in PR.
About the agency
What industry sectors does Waggener Edstrom specialise in?
In our EMEA division, Waggener Edstrom specialises in B2B, consumer and corporate across a range of sectors: technology, healthcare, aviation and energy.
What is special about the agency's approach to PR?
As one of the largest independent communications agencies in the world, we create integrated strategies that deliver business opportunities for our clients by connecting to sales. ROI has never been more important. Our approach focuses on our clients' growth objectives, supporting their sales teams in solving business issues and shortening sales cycles. Thanks to this approach, we won the Holmes Report 'EMEA Technology consultancy of the year 2012'.
How do you ensure your clients get the right coverage in the press?
By understanding a client's audience and the relevant channels to influence them, we can create an integrated approach, strong messaging and impactful storytelling to ensure a client can achieve the right coverage across the appropriate platforms in order to connect to sales.
What qualities do you look for in new recruits?
We look for creative individuals who are not afraid to voice their opinions. Relevant skillsets include digital fluency, strong creative thinking and writing abilities.
In your opinion, what are the main challenges facing PR today?
As the industry is faced with a fragmented media landscape and an explosion of applications and technologies, the main challenge today is to ensure you truly understand your audience and the relevant channels of influence.
About clients
Can you list some of your most well-known, or respected clients?
In EMEA, we work for a whole range of clients, such as Avanade, Canadian Solar, GE Healthcare, Microsoft, Shire, Texas Instruments and Xerox.
Tell us about one of your clients you recently worked with. What was the company's brief, your approach and the result?
Texas Instruments DLP wanted to change the perception of 3D projectors as an educational aid, as they were not fully recognised as an effective teaching tool. The company partnered with Anne Bamford, director of the International Research agency to conduct the "Learning in Future Education" or "LiFE" project to verify the effectiveness of 3D in the classroom.
Our approach was to develop consistent, overarching messaging that presented a unified TI DLP story across the different geographies as well as leverage third party spokespeople.
To coincide with the release of the findings, we organised a number of media launches across Europe and in the US. These were staggered to focus the first stage of activity on the US and UK and the second stage on France, Germany, Italy, the Netherlands and Sweden. The third stage in Turkey is still to come.
The results were outstanding. Over 80 on/offline articles were achieved in US, UK, France, Germany, The Netherlands, Italy, Sweden and India in broadcast, national, education and technology media and blogs. Coverage included BBC News Online, Daily Mail, Huffington Post UK, InAVate, Le Parisien, Dagens Nyheter, De Telegraaf and more. In fact the research was so impactful, Michael Gove, Secretary of State for Education actually highlighted the Abbey School, the UK pilot school in the research, in his speech at the British Education and Training Technology Exhibition (BETT) in London in January.
How do you balance the use of social media and traditional PR in your campaigns?
All of our campaigns are integrated, so traditional PR and social media are both fundamental elements.
What has been your most memorable campaign?
A few years ago, I conducted an employer recruitment campaign for Shell. The objective of this campaign was to help Shell recruit approx 6000 engineers in just six months. We put together an integrated campaign, including advertising, social media and traditional PR as well as hospitality and sponsorship. The results were outstanding as we beat our target and helped Shell recruit nearly 7,000 engineers.
About journalists
Which areas of the press do you communicate with the most and which media outlets or journalists do you find you work with the most often?
Our team has strong relationships with media across the board. We liaise regularly with the national and pan EMEA media, as well as technology and vertical trade media.
What can you offer to journalists seeking a story on one of your clients?
We can offer access to executives who can articulate a story with relevant proof points and case studies. Also access to products and invites to events where relevant.
How do you build and maintain strong relationships with journalists?
It's all about being relevant – and understanding what media and influencers want from you. Taking the time to get know them and who they are as people is important too. Our teams are encouraged to build relationships with journalists and organise regular opportunities to meet, whether it's local drinking or gourmet dining.
About you
How did you get into PR?
I fell into PR. I worked part-time through university and law school for a company called the Richbell Group. And when I finished studying they offered me a full-time role in marketing. At about the same time our CEO hired Ernest Saunders as marketing director. Ernest, previously the chairman of Guinness, arrived into the company with legal baggage and a tarnished reputation. My boss gave me the task of improving his media profile, on the grounds that I understood the judicial system having recently qualified as a barrister. I knew nothing about PR, but I went ahead and did my research and then painstakingly followed up with every journalist who'd written about Ernest, and their editors. I pretty soon learnt how to pitch a story (and how not to, of course!). I also learnt valuable lessons about how to measure success – even though we continued to receive skeptical coverage in some of the press – we knew we'd been successful when Ernest's appeal to the European Court of Human Rights was upheld.
What media do you seek out first thing in the morning?
I listen to Radio 4 first thing in the morning then read the Metro on the train into work.
Name three guests you'd invite to a dinner party and why…
Dawn French. She's smart, insightful and funny.
Barack Obama. He has a charming manner as well as being intelligent and emphatic. It's obviously an amazing achievement to be the first African American US president and I think he's especially interesting since his family history is so recently African.
Simone de Beauvoir. She's been an inspiration ever since I became conscious of politics and women's issues.
What's the first rule of good PR?
The first rule is honesty. Always tell the truth.
[img|jpg|Chantal Bowman-Boyles]