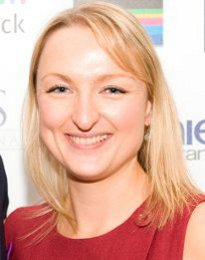 About the ABPM
What industry sectors does the agency specialise in?
ABPM specialises in the property industry, both residential and commercial in the UK and overseas.
What is special about the agency's approach to PR?
We are very results-driven and focus not only on branding building and profiling but also lead generation which is especially important in today's economic climate. We are 100% focused on property with our database of nearly 3000 journalists all related to the property market. In essence, we live and breathe property.
On your website you say the inspiration for creating your agency was that you "identified a need for targeted public relations, bridging the gap between agents, developers and the ever changing property media." How successful do you believe the agency has been in achieving this goal?
ABPM was established in 2005, some seven years ago this very week, in fact, and back then no other PR agency was focused just on property. We found that agents and developers just didn't understand what the media wanted in terms of newsworthy information delivered in an easy to digest and useful manner. We have worked hard to ensure that we present the client's information, be it about a new development, price increase or a celebrity buyer, in a useable way for the media and ensure that all press materials are highly newsworthy, topical and accurate. The fact that we regularly have our clients featured in the national press, regional newspapers, magazines and online is testament to the fact that this approach works.
Your agency has a strong focus on the environment. What led you to choose this approach and how has it effected how the agency works?
ABPM Green was born out of both a passion for addressing the impacts that property has upon the environment and an increase in the number of sustainable projects coming to market. We have represented a number of developers; for example, the leading eco-friendly French property developer Terresens, carbon neutral projects in Estonia, game reserves in Botswana and bamboo investments in Nicaragua, to name but a few. Property can have a negative impact on the environment if not done responsibly so I feel that it is important to represent those companies building sustainably and ethically. Closer to home, ABPM has purchased acres of rainforest in the Amazon for preservation, we recycle in the office and I am a Trustee of the Frontiers Foundation, a charitable foundation set up with one of my clients, Property Frontiers, raising money for small scale charitable projects in Africa, the first of which will be a well in Zambia.
What has been the biggest challenge for the agency?
The recession! After riding the wave of the international property boom back in the mid 2000's where property companies couldn't sell homes quickly enough, the 2008 recession was certainly a shock to the system. Not unforeseen, of course, and ABPM adapted swiftly to retain clients and strong relationships with the media that remained. The last few years have been tough, not least due to the dwindling media outlets but we have seen business pick up over the last 12 months and are nearly back to 2007 client levels, which is very pleasing.
About clients
Tell us about a client you recently worked with. What was the company's brief, your approach and the result?
One of our biggest success stories is Taylor Wimpey España, the Spanish arm of the UK's leading house builder. TWE had used a number of PR agencies in the past but were disappointed with the results and lack of proactivity. It was a battle to win them round to the idea that PR can be effective if done correctly, but back in 2009 we won the account from a well known multi-sector agency.
Since then our focus has been not only on client service and daily communication but about building TWE's credibility in the industry, fighting against the doom and gloom about the Spanish property market and getting the message out that the market still has life in it. TWE's sales figures for January and February in 2012 are 100% up compared to the same time last year for British buyers!
We are very proactive in distributing positive press information, not only on TWE but also the market, and the sales and marketing manager Marc Pritchard has become an industry expert cited by the national press regularly. We have also run a number of successful press visits to HQ in Mallorca as well as setting up and managing the social media for TWE. This has been a huge success with hundreds of 'likes' on Facebook, over 4000 blog visits each month and 2000+ followers on Twitter. From this, TWE has become one of the most visible social media players in the international property arena, that I know of.
How do you balance the use of social media and traditional PR in your work?
I believe that online PR and social media is just as important as traditional offline PR activity, so we try and balance our time 50/50. With fewer titles in print today and over 90% of property buyers starting their search online, it's important to be visible through articles and e-zines, both for lead generation and SEO purposes as well as on social media, which is often the first place buyers will look for company information.
What has been your most memorable work for a client?
Gosh, well, memorable in terms of an experience – it has to be our game reserve client, Limpopo-Lipadi out in Eastern Botswana. A truly unique and wonderful project, L-L contracted us to promote the game reserve and the opportunity to buy shares to the UK market and as part of the campaign we took four national press journalists out to Botswana for a week. It was by far the most far-flung press trip I have ever done, but so much fun. From driving along dirt roads for hours to camping under the stars, tracking elephants and sitting around the fire at night, singing songs – it was a magical and unforgettable experience.
What are the main issues for your clients in the property industry right now?
The property industry both in the UK and overseas is picking up once again and now it's important for clients to be heard in order to convert interest into sales. Buyers have become wary so brand image, trust and credibility is essential. Buyers want to feel safe and secure in what and whom they are buying with and this, combined with attractive financial deals, is what we aim to convey via the media.
About journalists
Which areas of the press do you communicate with the most?
We are primarily focused on the consumer press at all levels, from national print through to local newspapers, magazines, broadcast media, online magazines and portals both in the UK and overseas. We do also target trade publications, as the property industry is heavily integrated; for example, with developer–agent networks.
What can you offer to journalists seeking a story on one of your clients?
We encourage all clients to be open, honest and approachable. We like to arrange direct interviews with company owners or spokespeople so journalists get the story right from the source. We will always go the extra mile to ensure that a press visit is arranged if required, a free trial is made available if applicable, case studies and high res images are supplied.
How do you build and maintain strong relationships with journalists?
By picking up the phone! Too many of us have become slaves to email and whilst it may be convenient there is nothing quite like a personal conversation in person or on the phone. We make it a point to set weekly targets for journalist phone calls to make sure we don't slip 100% into the often faceless online world.
We also listen. Taking on board journalists' interests both in and out of working hours can be very useful to ensure you are pitching the right stories to the right people at the right time.
How do you think the PR/journalist dynamic will change in the future?
I think that PRs have to be constantly on their game in providing new and innovative material to the media. Fresh ideas, creative thinking and enthusiasm get results. Churning out press releases on new development launches or price increases just doesn't cut it. PR/journo relationships are symbiotic and rely on each other to be successful.
About you
What made you decide to get into PR? Do you think your previous experience in the overseas property market has helped with your agency's success?
I founded ABPM back in 2005 with my business partner after working for one of the largest Spanish property companies at the time. Heading up their advertising team I saw that print advertising was dwindling but demand was growing for property PR which just wasn't being met, so we took the plunge! My previous experience both in my first role and from my father's commercial property company and Geography BA certainly have given me a firm foundation of property and marketing knowledge.
What media do you seek out first thing in the morning?
Living in London, it's hard not to pick up the Metro to pass the time on the tube, but I usually start each morning with BBC Breakfast on TV followed by The Telegraph Online. The property sections of each national paper combined with trade news from OPP and IEAT are a must, also.
Are you involved in any other projects?
As mentioned earlier, the Frontiers Foundation is something I am very passionate about. I have long believed that with so much wealth in the property industry, more can be done to give back and so I am very pleased to be involved in this charity. Our first project (for which we are still raising funds through half marathons and triathlons!) will be drilling a borehole in SW Zambia in order to bring clean, safe and free water to a local village. Me and my fellow trustees will be heading out to Zambia to help dig the well later this summer.
Name three guests you'd invite to a dinner party and why…
Oh, that's a tough one, but I'd opt for:
Michael Palin – my childhood hero! He inspired me to travel from an early age and I still have 'Around the World in 80 Days' on VHS! As a volunteer for the Royal Geographical Society's Teaching Geography in Schools scheme I have also had the privilege to meet and hear him speak.
Richard Branson – Not only is he the spitting image of my Uncle Robert, Mr Branson is one of the world's most successful and inspirational entrepreneurs. He also seems like a really decent, normal guy. Oh, and you never know, my dinner party chat might get me a free stay at Neckar Island!
Brad Pitt/George Clooney/Ryan Gosling/Justin Timberlake – whoever was available on the day! Being a 30 year old woman, a little bit of eye candy wouldn't go amiss!