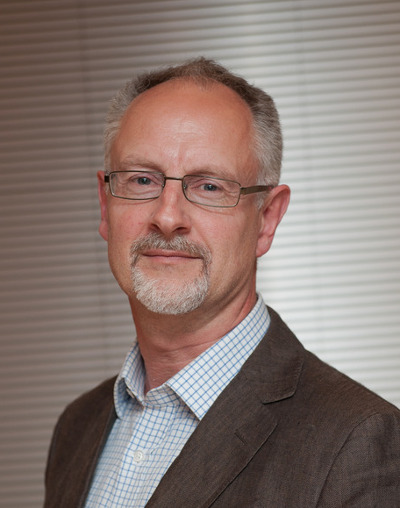 Please tell us about your role within Fieldworks Marketing?
I'm the managing director of Fieldworks, which means I carry the can for the financial numbers, but my team is firmly in charge. If I acted like an old-style MD, I wouldn't attract the people we have today. I hate the word empowerment, because my team will take the power whether they are given it or not.
What areas/industries does Fieldworks specialise in?
We're cross-vertical but we are very strong on retail because I used to be a retail journalist, so I know a lot of the retailers. I also go back a long way with IT vendors who sell into retail.
What has been happening at the company recently?
We pioneered community marketing, which sees our clients building communities of customers, prospects, partners and other influencers around a subject, so it's more thought leadership than selling. We then bring the communities together at regular events.
What is the company/brand's ethos/philosophy? Is this central to your PR work?
It's all about the story, or content as we now call it. And because we are embedded in our clients' markets, we know what stories will get attention. Everything flows from and is driven by content – PR, social media, e-marketing, events, telemarketing.
What future public relations plans do you have for the company?
We'll grow as we get good people. Growth on new business alone is not sustainable, or if it is, we don't want it. I won't break this business just to win business.
How best can the traditional PR world (or at least what's left of it!) continue to encompass digital PR?
70% of SEO is content and this is where we score highest. Social media is for us simply more PR, but more immediate and more direct. It complements traditional PR but generates feedback, which traditional PR doesn't. It often does not deliver ROI on its own terms, but as part of a whole PR campaign, it definitely does. But it's a hungry beast;
PR companies that don't know their subject can't hack it; they simply revert to sales-mode.
Do you think the PR industry on the whole has coped well with the rapid change to digital?
Tricky question. On the whole no, but I guess there are lots of PR companies out there making plenty of money not innovating or getting into digital, so I guess they don't care. Our clients want sales leads so in our campaigns, PR and digital now depend on each other.
In your opinion, what are the main challenges facing the PR industry today?
As ever, its image. No fault of the PR media or PR associations, but the practitioners themselves; in the bigger agencies, there is still too much junior account cannon fodder helping the business make profits, but not building credibility. Where is the next generation of PR practitioners who are changing the business model?
Tell us about one campaign you're working on at the moment.
We like subjects that our clients can campaign on so there is then a very strong call to action right through to marketing and sales. We wrote a report for our payments services client that urges UK retailers to do more to attract valuable tax free shoppers. This is attracting national press coverage.
How do you ensure the company gets the right coverage in the press?
Know the journalists and don't send them a press release they didn't ask for.
Which media outlets or journalists do you find you work with the most often?
Retail Week, The Telegraph, Internet Retailing, eConsultancy, Wall Street Journal, Business Week.
What can you offer to journalists seeking a story on the company?
Our clients mostly sell software so we try not to waste their time. However, we do run industry networking events through www.fieldworksconnections.com and these are very popular with journalists, because they can meet retailers.
What are your three tips/rules to building and maintaining strong relationships with journalists?
1. Treat them like human beings
2. Only sell them stories you'd buy yourself
3. Keep in touch.
You previously worked as a journalist for various publications. What did you write about, and where are we likely to have seen your work?
Nothing of late, although I do do radio and TV as a retail analyst from time to time. I used to write for the Financial Times, TIME magazine and Retail Week.
What's the most memorable work you've done?
Got into the Financial Times three times in one week, because they questioned what my client said and he had right of reply. This really got his customers' attention. I focus on the business result, not just the coverage.
How do you source your ideas for articles?
We have our own in-house news gathering team, which is impressive for such a small company. And we subscribe to the media our clients care about so we don't need a cuttings agency. And we have a journalistic background so we know what makes a story.
Is there anything else that you'd like to tell us about your career background?
I used to work for Nick Hewer from 'The Apprentice', both working on the Amstrad account. Lord Sugar rarely stopped other than to call someone a fuckwit, but he made you want to get things done. IBM was always trying to close him down, so a lot of the PR was trying to correct stories rather than create them.
Do you have any other projects or ventures in the pipeline?
I'm writing a report on how to sell to retailers. I'm not going to try and tell anyone how to do sales and marketing but they should try to get better at context, understanding how retailers are different from other people in other sectors.
Name three guests you'd invite to a dinner party and why.
I'm trying hard to be a source of advice for my kids, so as long as they can come too, I'd invite Ellie Goulding and ask her how she got started, so my kids can see it's not easy; Charles Darwin and ask him how he was able to work so hard when he was always ill and lost so many of his children; and George Orwell – why was writing so important that he was able to live in virtual solitary confinement miles from anywhere with no electricity.
What is the best piece of business advice you've ever been given?
Shut up and listen.
Fieldworks Marketing can be found tweeting @FWMarketing.