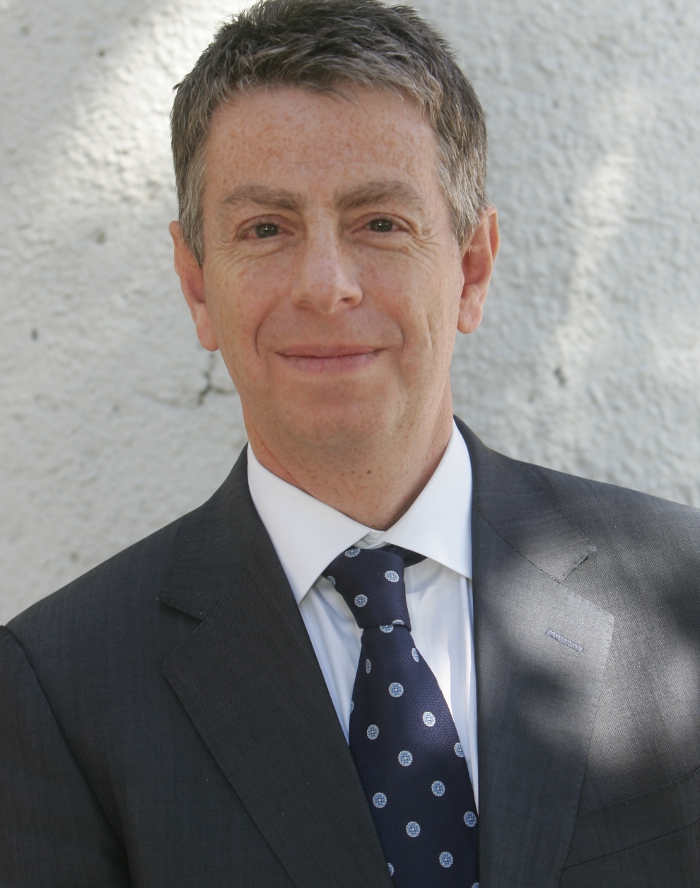 About the agency
What industry sectors does Mulberry specialise in?
In the UK, our home market, Mulberry has always specialised in working for B2B and technology clients – both large, established and publicly listed organisations as well as entrepreneurial and emerging smaller ventures. We were also practising integrated marketing communications and inbound marketing before either became the buzzwords that they are at the moment.
What's been happening recently at the agency?
Mulberry was less impacted than some other agencies by the economic crisis and I am proud to say that we never had to let a single colleague go. We have now emerged from the crisis well-positioned for further growth on a number of fronts. Whereas for much of the company's history we were best known for media relations, we are now getting a great reputation for other types of communication work including content marketing, events and visual marketing to name but three.
We were recently appointed by a very exciting and fast-growing retail tech company, Pricer AB (Sweden). Another interesting win has been a programme of content marketing for US tech company Serials Solution.
In addition to our London Waterloo office, Mulberry currently has three offices in the U.S. and ones in Australia, Singapore and a joint venture in China (Beijing and Shanghai). There is a lot of growth opportunity, focus and excitement for the Singapore office currently and I see this location as being vital in helping our clients to extend their own reach around the world. I think it is highly likely that you will see other Mulberry offices open in other regions of interest to our clients and I am personally intrigued to see whether we will be needed to open in South Africa or South America first!
What qualities do you look for in new recruits?
For me it is about their attitude and personal characteristics more than a piece of paper that says that they have been to this or that university. I look for positive energy, an analytical mind, confidence (not arrogance), but with strong listening skills, too. And also creativity, focus, that they are detail-oriented, they are a good relationship-builder, they are a team player, tech and web-savvy, and at the end of the day they are someone that I would feel okay socialising with outside of work.
In your opinion, what are the main challenges facing the PR industry today?
The main challenge (and opportunity!) that I see is the way that PR, which for decades in its most simplistic terms was all about achieving positive print coverage for clients, has to now encompass and leverage an ever-expanding number of communications channels to hit clients' targets. If your agency doesn't have an integrated offering including search marketing, social media, content marketing, media relations, analyst/influencer relations, employee communications, crisis communications – yes, even in B2B – and digital marketing, I would be seriously worried about how you were going to feed your children in the future.
About clients
Can you list some of your most well-known or respected clients?
As we work for the B2B and enterprise tech sectors, most of our clients are known in their own particular space or industry rather than to the general public. So while the name Jaga or IDeaS might not mean much to readers here, they are global leaders in renewable heating and hospitality software, respectively. Another long-term client, Iron Planet, has totally changed the way that heavy construction equipment is bought and sold. Similarly, other clients like Rubbermaid, Sealed Air, Guestline, Nuix, Metsa Tissue are all well-regarded leaders in their fields.
How do you harness social media for your clients?
That is too broad a question! It all depends on our brief from a particular client but generally our strategy is monitor, participate and publish. In general terms we may be doing any or all of the following for clients….blogging, open and closed forums, crowdsourcing, wikis, surveys, design competitions, etc.
What has been your most outlandish campaign?
One recent initiative that springs to mind for creativity – rather than being outlandish – is the great success we had recently for our machine-to-machine solutions expert client Digi International (NASDAQ symbol: DGII). The Connecting Light Project was a two-day interactive digital art installation of 400 light-filled balloons communicating with each other in pulsating colour along Hadrian's Wall, and was powered and controlled by the company's IDigi Device Cloud. As we anticipated, this attracted media interest from around the world – broadcast as well as print – because it was such a visual way to demonstrate what was possible with our client's technology.
What advice would you give to recent business start-ups on their PR strategy?
Often with start-ups, it begins with helping them to get straight in their own mind the basics of how they want to be seen, by whom, how they want to engage, and what they then want this audience or audiences to do or say. I also would counsel them that to keep in front of potential customers, distributors or investors, often their communication campaign has to build and evolve more rapidly than their product or service offering, which can be a slightly tricky concept for many to grasp.
About journalists
Which areas of the press do you communicate with the most and which media outlets or journalists do you find you work with the most often?
It would be the B2B media, particularly in the technology, heating and ventilating, construction, hospitality, industrial automation, cloud computing, cleaning, hygiene and health care sectors.
How do you build and maintain strong relationships with journalists?
It is about having a true understanding of what the journalist needs and helping them to file a story that will enhance their own reputation and engage their readers/viewers, striking a chord or answering a need that will create a reaction or response.
If you could ask a journalist one question out of the ordinary, what would it be?
Do you want to work for Mulberry? That assumes of course that I rated the journalist in question and I genuinely felt that Mulberry offered them a better career track.
About you
What media do you seek out first thing in the morning?
That depends a little on which day of the week it is as I like different newspapers on different days. On the train in to the office, The Times, The Mail, the FT and The Sun will all feature on my reading list. I am also an avid reader of US business magazines like Inc. and Fast Company, too.
Are you involved in any other projects?
I act as a non-exec director for a very exciting architectural lighting company called Aether Lighting. I also wouldn't bet against other start-ups from Mulberry in areas that are tangential to communications.
Name three guests you'd invite to a dinner party and why.
David Moyes, manager of Everton F.C., as I am a huge Everton fan. I had the pleasure of meeting him briefly once and never have encountered anyone before or after who gave such a strong impression of a natural born winner.
Martin Sorrell from WPP, so I could pick his brains non-stop on how to grow Mulberry.
Finally, the Queen so I could understand how she has stayed so knowledgeable, so relevant, so trusted and so respected for decades.
Do you attend networking events? If so, which are you attending soon?
Not really, as I never really see a return from the investment of my time in attending to make these pay off for me. However, I do acknowledge and respect that others have built their business or career on formidable event networking skills. I do network fairly assiduously online though.
What's the first rule of good PR?
Know what end result you want to get out of any situation, interaction or opportunity.