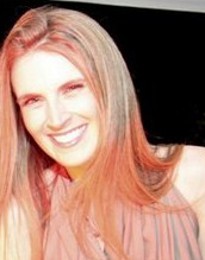 Based in Brighton, flannel PR is an agency for online businesses. Founder and director, Claire Armitt tells us about the importance of a journalist background in PR and working with the likes of Adobe Scene7 and Collective Video.
About the agency
What industry sectors does the agency specialise in?
Online companies, mainly e-commerce technology and online marketing technology providers. We specialise in B2B PR.
How important is a journalistic background in PR?
I would say crucial. But I am an ex-journalist…
What is special about the agency's approach to PR?
Everything we do we approach from the viewpoint of a journalist.
How do you ensure your clients get the right coverage in the press?
By truly understanding the company – what it does and who it sells to. Then you know which press its customers will be looking at.
About clients
Can you list some of your most well-known, or respected clients?
Adobe Scene7, Collective Video, IVIS Group, Fredhopper and your good selves at DWPub.
What is the best coverage you've achieved for a client?
A spot on Radio 2's Drivetime show when Chris Evans hosted – the company was profiled in a three minute 'business innovation' slot. Crunch.co.uk had just launched and this helped to kickstart the business.
What has been the biggest challenge for the agency?
Helping clients not used to working with journalists to understand how the press works. Clients won't always appear in the headline or be the focus of a story they've provided, so when this happens it's our job to help them understand the value of their company name being given a subtle mention.
About journalists
What can you offer to journalists seeking a story on one of your clients?
A true understanding of what angles their readers will be interested in.
How do you build and maintain strong relationships with journalists?
By taking great care to angle stories correctly and sourcing extra valuable information that is useful for what they are working on.
Keeping in touch in an appropriate way, taking a genuine interest in what they cover and suggesting decent ideas.
How do you think the PR/journalist dynamic will change in the future?
I don't think it will change. Good PRs who understand how journalists work and what they need will always enjoy rewarding relationships and secure decent press coverage for their clients.
About you
How useful do you find social media?
I think being focused on the platform or platforms which are most beneficial for your business is important.
What is the best bit of business advice you've ever been given?
Money is a by-product of passion and belief.
[lnk|http://www.no-flannel.com/home/index.html|_blank|flannel]
[img|jpg|Claire Armitt]