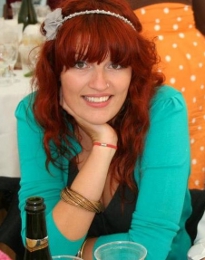 About the company
What services does the company provide?
Unique Home Stays holds the key to extraordinary private homes in breath-taking locations the world over. Providing luxury unique holiday accommodation is what we do best. People looking for 'unique' come to us – simple as that!
Can you provide a profile of some of your main clients?
Unique Home Stays' guests are typically high-earning, high-spending individuals looking for the perfect escape pad in which to spend their precious down-time; whether that be a small hideaway perfect for two, or a large country pile for the whole family to enjoy. From surgeons to housewives, architects to civil servants, our portfolio attracts discerning individuals from all walks of life.
What else has the company been involved in recently?
In October we celebrated our ten year anniversary with a huge rustic cider and hog roast feast attended by our home owners, journalists, photographers and friends of Unique Home Stays. More recently in January some of our beautiful homes and the company as a whole were showcased on the ITV primetime show 'Cornwall' with Caroline Quentin. This was absolutely incredible for business and helped us to secure 71.9% more bookings across the whole portfolio when compared with the same time frame last year, while bookings for January alone were up by 97.4%. Web hits were up by almost 250% from the previous month's figure and it was a case of all hands on deck! We were delighted to have been chosen to take part in this show and bookings are still flourishing – a great start to the year!
Could you describe the company's ethos or philosophy?
At Unique Home Stays we are passionate about properties that are a little bit different. We don't shy away from the unusual or quirky; in fact, we positively embrace it! Starting out as a true 'cottage table' business, Unique Home Stays has grown substantially over the past ten years, but our ethos of offering a personal and bespoke service still remains today, which is why our guests come back to us time and time again.
About your work
What are the key groups that the company communicates with on a day-to-day basis?
Our marketing message is two-fold. We market our impressive portfolio of homes to a captive audience of guests who are looking for luxury unique holiday accommodation, but we are also always looking for new properties to add to the portfolio, and so liaise with new property owners to inform them of the high levels of income we can help them secure.
Tell us about one initiative/campaign you are working on at the moment.
We're currently planning a campaign to find new owners who have unique properties that they would like to market through us. Our primary promotional tool for this campaign is PR; we generate many really strong editorials each month to support and strengthen our marketing messages. We're also going to focus on our current owners, as many of them have second or third homes that they may consider marketing through us.
How do you ensure the company gets the right coverage in the press?
We don't advertise as a general rule, so it's really important for us to maximise our results through PR coverage. We have close links with many journalists and frequently work with our target publications to make sure we're getting our message out. We also send out press releases to our media database to keep them up to date with the company's news. To make it as simple as possible for journalists, we have a great image bank that allows them to select and download high-resolution images. We also have an owner background information store and so can provide background information on our properties and their owners at the drop of a hat, which is perfect for time-hurried journalists!
How do you balance the use of social media and traditional PR/marketing in your work?
We're increasingly using social media, such as Facebook, Twitter and Pinterest, as we find that it works as a good referrer to our site, as well as supporting our brand values and giving the company a more personal platform for our 'voice'. However, the main focus of the marketing team is definitely on more traditional print and online PR.
What are the main issues within the holiday/leisure industry right now?
The economic downturn is having a marked effect on the holiday industry in general currently, but thankfully the luxury travel market has gone largely unaffected so far; in fact, our bookings have seen huge increases over the last few years. This could partly be due to holidaymakers' growing awareness of green issues, which is encouraging them to opt for 'staycations' rather than hopping on a plane.
About journalists
Which areas of the press do you communicate with the most and which media outlets or journalists do you find you work with the most often?
We mostly communicate with national consumer publications, but we also have a good relationship with the regional press, and many overseas publications, too. We frequently work with journalists from newspapers such as The Sunday Times and The Telegraph, as well as consumer glossies like 25 Beautiful Homes, Coast and Conde Nast Traveller.
What can you offer to journalists seeking a story on the company?
We can offer select journalists press stays, providing they have a commission, in exchange for editorial coverage. We can also provide a professional bank of high-resolution images for journalists to use, as well as background information on all of our properties and interviews with the owners.
How do you build and maintain strong relationships with journalists?
I think journalists quickly learn which PRs are good to work with, in the same way that PRs learn which members of the media can be relied upon. It's important to respect that journalists are busy people; by only sending them relevant, newsworthy stories, you will garner their trust and maintain fruitful working relationships which are mutually beneficial.
In your experience, do you think the relationship between journalists and PRs is always harmonious, or is it more of a love-hate affair?
From my experience, I've found it to be pretty harmonious to date! I think if you respect what journalists need, and look at the job from their perspective and are aware of their time constraints and publication deadlines, you learn to get results without having to hound them endlessly, which is where difficulties could start!
About you
What is your career background?
I started out on the very bottom rung of the ladder as a runner at a well-known film special effects company in Soho, London. After a year there, I then moved on to a film editing house where I moved up the ranks from receptionist, to office manager, and finally to assistant producer. I then relocated to Cornwall where I married my husband Toby, and undertook several, ahem, 'character-building' jobs before I found my dream job in the marketing team at Unique Home Stays. Within eight months I was promoted to marketing manager and I thank my lucky stars every day that I have an exciting job which I love in such a beautiful corner of the world.
Do you attend industry networking events? If so, which are you attending soon?
I occasionally get the time to attend seminars and talks from well-known marketing experts (when they make it all the way down here to Cornwall!) and find these extremely worthwhile, both for networking and for inspiring creativity.
Name three guests you'd invite to a dinner party and why.
Dolly Parton – my hero! As well as being my favourite musician and an inspirationally strong woman, she does so much for children and raising awareness of the importance of literacy in the young. As a self-confessed life-long bookworm, I feel this is of paramount importance for future generations.
Maya Angelou – my favourite author and poet. I would love the opportunity to sit next to her at a dinner party and just listen to her talk all evening!
Johnny Depp – C'mon…. a girl needs some eye candy!
What is the best piece of business advice you've ever been given?
"If you love what you do, you'll never work another day in your life."