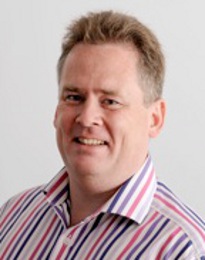 About the Insight & Analytics team
What does the Insight & Analytics team do for clients?
We empower data-led decision making for clients. The type of projects we work on range from small scale influencer research, research surveys, social media and web analytics to broad media landscape audits.
What's been happening recently on the team?
The expansion of our team has been marked by a new hire in SA in the last month. We are also seeing continued interest from new and current clients who are expanding their business with us. These clients encompass our core sectors of healthcare, technology and social innovation.
What has been your biggest PR/communications challenge?
Probably getting clients and colleagues to understand where the limits of research are. Research will guide decisions, but it cannot make them for you. A person still has to take responsibility for decisions that are made.
How do you think the digital landscape will evolve in the future?
The fundamental thing is making everything easier for consumers and mainstream users. Even today there are still platforms which are for the more technically capable. More and more consumers are becoming interested in accessing digital info, so it has to be more user friendly and available across the platforms (e.g. mobile/tablets) that consumers want to use.
Companies which offer services that are too difficult to use will find competitors investing the time to make the user experience better, losing customers as a result.
About clients
Can you list some of your most well-known, or respected clients?
Microsoft is a significant client who has long believed in the value of good quality research. Other clients include Texas Instruments, Casio, Avanade, GE Healthcare. Insights and analytics is a fundamental part of our offering and how we make sure we succeed.
How can clients make an impact with their brand/content?
Making sure that content and all messages resonate with its target audience who are going to purchase and use their products. This includes researching the customer target and their motivations, tracking perceptions of the competitive marketplace.
Also, developing content that is easy for commentators and influentials to consume, share and comment on. Ultimately, this all goes down to you having a compelling message that reaches your target audience.
Tell us about one of your clients you recently worked with. What was the company's brief, your approach and the result?
A company we were working with had an established practice for monitoring coverage. Our task was to find a way to demonstrate how the coverage can link to business results. We proposed an approach which linked traffic from website, downloads of information and interactions on social media. This approach of combining multiple datasets to create a holistic story is a common theme of what we are currently talking to clients about.
How can social media effectiveness be measured?
It is about gathering data from all different channels and platforms in order to see the full picture. Many companies have a lot of data at their fingertips, but almost all of them don't have time or don't see the value in combining the data sets together.
Once you do, and if you manage to find the right set of data which impacts business performance, it becomes very easy to show effectiveness. It is not the only way but it is a good starting point.
What advice would you give to recent business start-ups on their digital PR strategy?
Do the research on the customer target audience early, understanding your audience and making your messaging relevant is key to building awareness and interest in your offer.
Creating a strategy which links across multiple channels, engages influencers to be your advocates and utilises narratives which are meaningful to the audience is an essential part of making your brand stand out in a crowded marketplace.
Do you work with journalists?
Our team tend to offer services direct to clients or colleagues within agencies. So there is no direct association with journalists.
However, we work closely with our clients in identifying influential journalists and commentators within target sectors or for key audiences.
If you could ask a journalist one question out of the ordinary, what would it be?
How do you measure whether or not your stories are important to readers – how do you measure your own effectiveness?
About you
What media do you seek out first thing in the morning?
I mainly use Flipboard or Google Currents which are media aggregators. Also I may look at the sites for The New York Times, The Guardian or look scan my Twitter feed. Tech, social media and political news are the ones I mainly look for in the morning.
Name three guests you'd invite to a dinner party and why.
Tim Berners-Lee – who developed the first web browser. I would like to hear from him what his vision for browsing the internet was and how close the reality has mirrored his expectations.
Alan Turing – mathematician in 1940s. I am fascinated by his ability to create the first computer, which was used to break the Enigma codes during the Second World War.
Isaac Asimov or Robert Heinlein – both were writing science fiction in the 50s and 60s. I would love to hear what they think about how science fiction has developed as a genre, becoming mainstream and taking a broad scope and commentary on real-world issues.
If you could work anywhere in the world, where would you go and why?
I love London and will always want to spend time here, though I would be happy to work overseas. Otherwise, I highly recommend the Isles of Scilly where I go for holidays. It is simply a beautiful place.
What is the best piece of business advice you've ever been given?
"What gets measured gets done."
Pithy and 100% accurate.