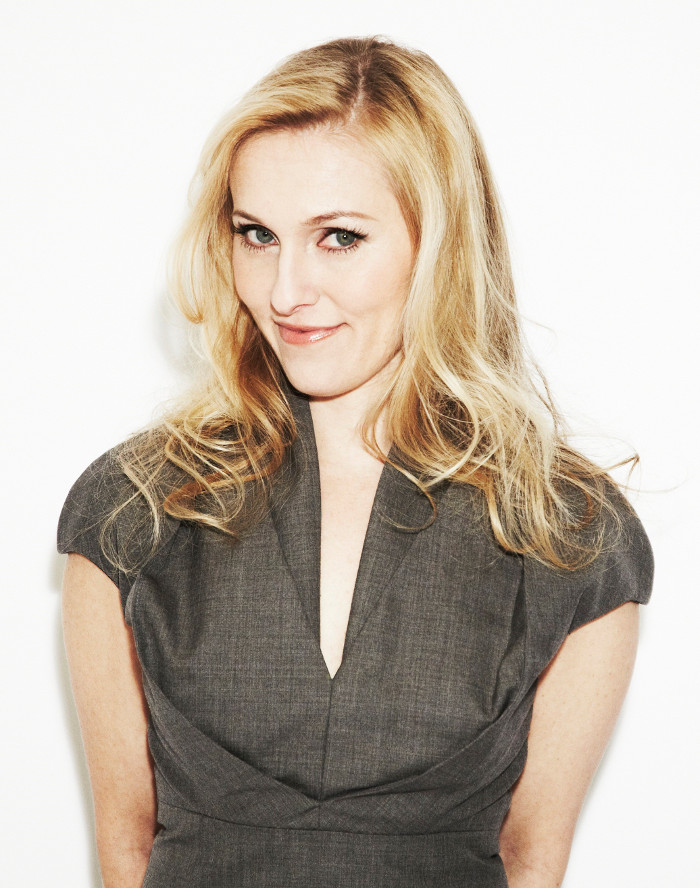 Hi Courtney. You've had a spate of client wins recently, congratulations! What do you think has made Forward PR so successful?
Thank you! We'll be ten years old this year, so ten years of hard work, solidifying Forward PR as a strong brand, and working with hundreds of clients, executing successful campaigns and, in turn, building up their brands.
A major key to our success is that we only take on a set amount of clients at any given time so that we can ensure an extremely personal level of service and constant contact with both our clients and the editors and stylists that we work with.
The team has also been appointed to handle the PR for WEARECOLLISON Magazine. Does its recent change in publisher signify a change in direction?
We have recently started working with both Candid Magazine and WEARECOLLISION Magazine. Candid Magazine has changed direction by becoming menswear-focused, encompassing fashion, film art and music, and it will be launching into print in October. WEARECOLLISION Magazine will continue forward with its current editorial direction of being aesthetically bold and inquisitive in tone, centered around fashion, art, music and popular culture.
It's great working with magazines from a PR perspective. There is so much that you can do PR-wise from partnerships to parties to shaping new content.
How do you work with fashion journalists? Is face-to-face best or are social media and other methods sufficient?
It's so different now than it was even a few years back! While face-to-face is really important, a lot of the time journalists are just too busy juggling writing articles with managing social media content and event planning – everyone has an extra job or two now – and they want information quickly and visually, mainly via email. But, that said, if you can get someone away from their desk for a quick breakfast or tea, it makes a big difference.
You set up Forward PR in 2004. On setting up on your own, what are the risks and skills you have to have to see it through?
There are always risks to setting up a business on your own, rather than working for another company where the IT, HR, accounting and legal are all looked after. However, it is incredibly rewarding to build something up from scratch. There are plenty of times where you want to pull your hair out in frustration, but the pros heavily outweigh the cons.
I've had the opportunity to work around the globe in a variety of businesses. Those experiences helped me start Forward PR and have held me in good stead as we have grown.
What is your fashion industry background?
Immediately prior to launching Forward PR, I was the in-house PR & marketing director for a London-based womenswear label. We did several seasons together including an on-schedule show in Paris.
I am also the managing director of The Industry, a private members group for fashion professionals that meets quarterly at the Condé Nast College of Fashion & Design. We have been operating for nine years (three under the rebranded name of The Industry) and just about everyone has been in as a guest speaker from Vogue's editor-in-chief Alexandra Shulman to David Gandy to Lulu Guinness and Edward Enninful.
I am also the advisor to the WGSN Global Fashion Awards – a position I have held for five years.
What future plans do you have for the agency?
Two years ago we started looking after singer songwriter Kate Nash. I would love to see Forward PR doing more work that straddles both the fashion and music industries, as both industries are naturally entwined.
What's the best practice you've seen from a PR? And the worst?
Always keeping what's best for the client as the focal point and maintaining professionalism and a high level of customer service. Being honest about a client and not overly PR-y is helpful too. The world is so transparent now, so being as genuine as possible is a huge plus.
I think it's bad practice when a PR takes on a client that is clearly not ready. A brand has to be at a certain stage in its business life in order to be able to benefit from PR. We have brands coming to us all of the time looking for representation and we're very honest and give honest feedback if a brand is not ready.
How would you deal with the crisis management for a client with a reputation that has been shattered?
Luckily, in fashion, these kinds of scenarios are few and far between, but as a PR, a crisis is where your communication skills come into play. It's about staying calm, having a sense of humour, stepping outside of the situation to look at it analytically and designing communication that expresses regret in a professional but human approach.
The fashion industry can be incredibly forgiving. My first course of action would be a visual overhaul. It is amazing what a new visual image can give scope to – it's like changing the packaging and then sorting out the rest.
How do you ensure you create tangible results for the client? What methods and measurements do you use?
We do indeed have a method we follow. First off, anyone we take on has to have a solid product that meets an array of criteria for us. If we don't believe in the client's work, we cannot represent them with authenticity. Once we're in a binding working relationship, it's all about communication to our vast network of contacts and presenting our clients to the appropriate parties based upon their branding and brand aspirations. We incorporate a wide-reaching approach that includes all available methods of communication. In the past ten years we've secured thousands upon thousands of results in print publications, digital publications, celebrity endorsements and unique partnerships.
Bloggers: an editorial opportunity or a passing trend? And how do you ensure a blog has enough influence?
Definitely an opportunity. We work with quite a lot of bloggers in fashion and music and they are definitely not a passing trend. It is difficult to sort through the hundreds that seem to creep up every day. We look at a number of elements including page views, design and social media reach. If a blog is fairly new and doesn't have a large following, the look and feel is what we'll go off of. If you're putting your client out on a platform, at the most basic level, it has to look good.
Lastly, is there any fashion advice you can give us for the upcoming Autumn season?!
Knee-high lace-up boots and lots of volume and texture for outerwear including embellished and quilted coats and capes – Saint Laurent and Alexander McQueen have some great options.
I'm not normally a Louis Vuitton person, but Nicholas Ghesquèire's debut collection has a cool 60s vibe that is pretty much perfect. I kind of want the entire collection.
From Chanel at the supermarket to Moschino's mash up with McDonalds and Sponge Bob, fun is definitely on the agenda for AW14.
Forward PR can be found tweeting @ForwardPR.