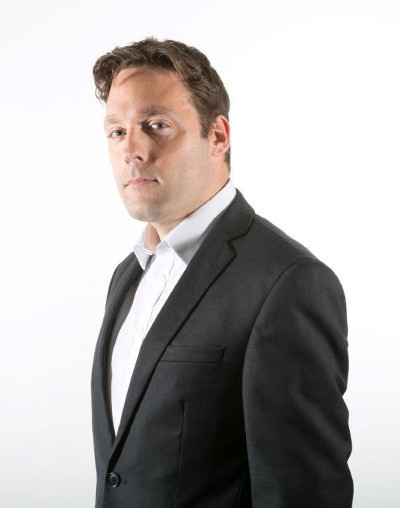 What's been happening recently at Eulogy!?
Where do I start? We've had a great year winning a number of high-profile clients, and from a personal perspective the professional services division has been off to a flyer. And that's before I mention the recognition we've been getting from the industry (Highly Commended Agency of the Year at the PR Week Awards, and winning Medium Consultancy of the Year at the PRCA Awards being a few examples).
What is special about the agency's approach to PR?
Our unique approach in igniting profitable conversations for clients. I arrived after being in-house for ten years, and in my time have been the client for a number of agencies. I used to get really frustrated by agencies that used to trumpet getting coverage as a great achievement. It really isn't.
Any agency can get coverage, the key is to develop a PR strategy that closely links to the business goals of the client. Sometimes that can mean not getting coverage at all.
Agencies that continue to focus on cuttings will be the ones that won't survive. The industry needs to continue to show how it truly adds value to the clients it works for. This is where Eulogy!'s approach comes in and sets it apart from many other agencies, aligning all of our strategies to our clients' business objectives. Our approach to PR was one of the key reasons why I decided to join and return to agency life.
It's been great to also work with Onlinefire, our social media division. I thought I knew about social, but those guys take it to a whole new level. This has been one of the areas that has really excited our professional services clients.
What future plans do you have for the professional services division?
To continue to grow it using the 'igniting profitable conversations' approach to client strategy. Like I said, having been the client for so long, I knew that there was a better way in delivering PR. Many professional services firms, especially those in law, can be cynical about the benefits that PR can bring. The goal is to continue to grow the division and show clients how the way we work is both different and better than the industry standard, but above all, adds true value to their business.
What are some of the agencies most well-known, or respected clients?
Everyone knows the great work we did with Royal Mail during the Olympics (I now sit opposite the person who came up with the Gold Post Box idea – yes his surname is Gold). We also work with Santander, Getty Images, Post Office and other high-profile organisations.
Tell us about a client you recently worked with. What was the company's brief, your approach and the result?
I had a recent client approach us to work on a potential crisis situation. The brief was essentially to minimise any impact to their reputation.
I worked with the management team in directing their crisis response plan, overseeing their internal investigations and developing a strategy to handle the situation. Their trade press was aware of the situation, but we had a very strong relationship with them. Ultimately we managed to turn the issue into a positive for the company, focusing on the strong management response to the situation, rather than the fact that it had happened. Market feedback was that their reputation improved as a result of the way we handled the situation.
In your opinion, what are the main challenges facing the PR industry today?
I've always found it ironic that considering what the industry does, it has such a bad reputation. As with many other industries, PR benefitted from the economic boom without needing to really look at how it operated and really assess how it helps work with clients.
In the new economic reality, budgets are being squeezed and there are too many agencies chasing a diminishing amount of work. Again, having been on the client side, there are too many agencies offering poor client service and not understanding or showing clients how they add value.
That's not to say that there aren't good people and agencies out there, there really are. But the successful ones will be those that concentrate on becoming reputation consultants and not seeing any major distinction between on and offline.
Many still think PR stands for Press Release and think getting coverage is the be-all. The quicker the industry takes a really consultative approach, the better.
In your previous role you've overseen PR firm launches abroad – tell us about your approach to devising and developing international PR strategies?
The policy I took was very similar to HSBC's great tagline – "be global, think local". Operating across the UK, Gulf, and Asia Pacific, I was very clear that we had a consistent international message that could be tailored to each region.
Even though business is becoming more globalised, you should never forget the cultural differences of each region in which you operate. Our message always focused on the benefits of us operating in the local area, both for the local economy and the wider international connections that we provided.
How do you find the PR industry differs from country-to-country?
There's a big cultural difference in how the media acts and how the society of that country views it. Consequently your PR approach has to change to reflect that. For example, the press in France is far more deferential to both business and individuals than it is in the UK.
Is there anything the agency is particularly experienced at when helping out journalists with their stories?
Definitely – the agency has very strong relationships with numerous journalists, giving it a strong insight into what they're looking for and what appeals to their readers.
What are your three tips/rules to building and maintaining strong relationships with journalists?
It's fairly easy – as in any relationship, get to know them as much as possible and build a good rapport. So:
1) Don't rely on email – pick up the phone.
2) Meet them for a drink/coffee on a regular basis.
3) Be honest; never lie, or you'll lose the trust and the relationship very quickly.
If you could ask a journalist one question out of the ordinary, what would it be?
With the new generation being used to not paying for content, do you think that's a bigger threat to your industry than a statutory underpinning of press regulation?
What media do you seek out first thing in the morning?
BBC Online, The Times on my iPad, and The Guardian for its football coverage.
Name three guests you'd invite to a dinner party and why.
Jack the Ripper – just to get the scoop on who he really was.
Martin Heidegger – a fascinating man and brilliant philosopher. I'd ask how far his support for the Nazi party affected his philosophy (and how he reconciled his affair with Hannah Arendt).
Christine Lagarde – head of the IMF and lawyer who was the first ever female chairman of Baker &McKenzie. It'd be great to hear how she dealt with getting to the top of a male-dominated industry.
What's the first rule of good PR?
Focus on the business benefits of what you do, not the size of the cuttings book.
David can be found tweeting @flynnd77, and the team can be followed @Eulogy_London.