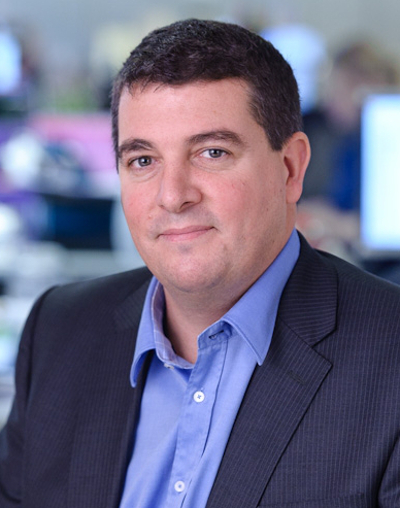 About the agency
What's been happening recently on the European Tech side of Ketchum?
The agency has been busy growing and making hires, especially in the London office. Similarly we have been expanding our technology business by offering a greater number of specialised services, ranging from social media, word of mouth, public affairs, influencer relations, executive visibility, and experiential events. Clients only want additional services when they are fully satisfied with their PR programme. Our immediate focus is on doing great work for great clients, and meeting and exceeding their expectations, but at the same time expanding their reach through the great services the bigger and wider Ketchum can offer, at a national and international level. Here in the UK, we are also involved in several ground breaking initiatives focussed on making London one of the world's technology capitals – very exciting!
What is special about the agency's approach to tech PR?
Our approach is to talk about technology in terms of the bigger picture, whether that is bringing out the human side of technology for consumer tech or talking about its role in transforming business and society on the B2B side. This is what drove our unique flagship global study, the Digital Living Index. We use this approach to help clients execute 'corporate storytelling' more effectively, more creatively, with greater visual impact, and packaged to the targeted media. We understand that more than ever the media are constantly looking at ways of making their stories more shareable across multiple formats print, online, tablet and mobile as well as social media.
What future plans do you have for the tech team/European expansion?
Our plan is to continue to expand into the markets that are of growing importance to our clients and to continue evolving to meet the changing needs of technology companies in the larger business and regulatory landscape. That means integrating more owned and earned media services, more PA and even issues & crisis counsel around areas like data privacy and mobile security. What clients find unique about Ketchum is our strength in working across multiple teams and multiple territories, and the ability to provide clients with experts from many fields, sectors and disciplines. We are increasingly seeing clients wanting to work with different experts and be able to dial up certain services when needed, and that is what we can do at Ketchum. This is what first attracted me to Ketchum, and this very much remains the case today.
About the industry
How best can the traditional PR world (or at least what's left of it!) continue to encompass digital PR?
For me it's about having earned media (vs. paid and owned) not as a "bolt-on" but as an integral part of campaigns, right from the start and from the planning stage. I believe the relationship between traditional earned media and online earned media has gathered great momentum, and with the explosion of tablets and mobiles will only continue so. Agencies that integrate digital into their thinking right at the start of campaign planning are tomorrow's winners. Similarly, the organic conversations taking place in the online channel is the one that for me personally needs most listening to. Evaluating the conversations taking place about a company online should always feature in any agency's interaction with existing and future clients.
Ketchum is a global agency. How do you ensure the European Tech team meets PR needs on an international scale?
It may sound cliché but the truth is it's all about coordination and cooperation. It is about ensuring that the expertise Ketchum has throughout the network in Europe is harnessed and channelled for the benefit of clients at an international level. To do this we regularly engage with each other, and ensure we meet as much as possible to discuss areas of expertise, client challenges, market opportunities and work in progress. We also harness technology to collaborate. In fact in 2012 Ketchum was named to the InformationWeek 500 for the fourth consecutive year, an award that recognises the most innovative users of business technology. We have an annual global technology summit where Ketchum's in-country technology experts congregate to exchange and share all the aforementioned. In all honesty, I talk to my Ketchum colleagues in the US and European offices almost every single day.
In your opinion, what are the main challenges facing the PR industry today?
There are a few. But for me there are two that clearly stand out and are most prominent right now. First it's on the buyer's side. We have witnessed more and more pitches where there are almost too many agencies being invited to pitch. There have been cases of 12 to 15 agencies invited to the process, and I think starting with six and creating a shortlist of three is the optimum outcome. I think otherwise the buyer makes it difficult for themselves by having such a wide selection. It's important for the buyer to narrow pitch lists and ensure the due diligence and chemistry checks are done beforehand. Situations where the buyer has been pitched by too many agencies, makes the process longer, more complex and whilst the buyer may receive more proposals and ideas, the choice can be complex and confusing.
The second is on the supplier side. Whilst great strides have been made in the field of evaluation, not enough agencies are pushing their clients for better measurement of results and evaluation. Arguments like the need for extra fee for evaluation, and working with different departments of the client's business are often made. Measuring the impact on sales leads and transactions can be costly, time consuming and challenging. But nonetheless, having these real metrics can only enhance the reputation and impact PR has as a valued marketing discipline. At Ketchum we continue to make sizeable investments in this area.
About clients
Who are some of the agency's most well-known, or respected tech clients?
We are fortunate to work with some of the best and most respected technology companies, such as IBM which is helping businesses transform the way customers experience their products, services and brands through the use of mobile, social, cloud and advanced analytics technologies. But to mention a few, clients like Cambridge Consultants who are one of the world's most innovative product development companies; or Cloudera, the Hadoop software company for processing big data are not only leading their fields, but are also real dynamic and pioneering companies.
Tell us a time you devised a campaign for a client through social media – what was the brief, the approach, and the result?
For commercially sensitive reasons we cannot disclose the company name, but we were asked to help a client inspire its already technically savvy and digitally motivated employees to become 'digital citizens' and motivate them to start exploring the online world. The campaign, which was a 2012 PR industry award finalist, involved hand-picking 300+ employees from various business lines, enrolling them in the 'From Social Media to Social Business' program, and training them for various roles: expert locator, social aggregator, social business manager etc. Their progress was charted on their personal dashboards and we followed up the training with one-to-one sessions, co-creating stories on various topics that we pitched to online media. The end result of this comprehensive program was the creation of hundreds of social-media savvy brand ambassadors who are active on at least one of the Social Business platforms, and who share their expertise and experience with peers and clients via Digital Labs on a daily basis. This original group has also gone on to train fellow employees, helping our client expand its external digital footprint and increase word-of-mouth recommendations.
What advice would you give to a recent tech start-up wanting to be heard in a fiercely competitive industry?
Be bold, be brave and be better. In such a competitive and dynamic market companies more than ever need to find a niche and a compelling reason why the media should write about them and why the general public should hear about them. Teaming up with the right PR agency is vital, ensuring the agency has not only the credentials, track record and expertise to help but also the passion for the technology and brand.
About Journalists
Is there anything the team is particularly experienced at when helping out journalists with their stories?
The Ketchum technology team is well experienced in many areas, but especially in media relations and press office work, social media, content development, executive visibility, experiential event management, and we also have expertise in areas such as public affairs and analysts relations.
What are your three tips/rules to building and maintaining strong relationships with journalists?
1. Spend time with them! You need to get to know them as individuals.
2. Understand their media work, their media interest, their media style and their modus operandi.
3. Understand their publication and their audience.
If you could ask a journalist one question out of the ordinary, what would it be?
If you could write any headline, what would it be and why?
About you
What media do you seek out first thing in the morning?
I have a combination of Google and news alerts on email which I get on my Blackberry, and I read at least two newspapers on the way to work on my iPhone through news apps like the BBC and Daily Mail which are cached, and I'm also very fond of the Telegraph picture gallery app, which gives you the news in really impactful photo-journalist pictures. At work I will always read two newspapers in the morning, normally the FT and The Times. On Friday though, I break this routine and focus on the Economist, I just love its global outlook and journalism style, and because articles are never bylined I always try and guess which Economist journalist wrote it.
Name three guests you'd invite to a dinner party and why.
Tony Blair – always admired how he convinced Britain about Labour and invigorated the image of the Labour party (and I was always a Conservative).
Channel 4 News presenter Jon Snow – have met him twice, and his career is fascinating, he has done some amazing interviews and lived through some historic moments. He would totally dominate the conversation at the dinner party.
Dr. Mike Lynch – I have been fortunate to work for him in the past, he is astute, sharp as a razor, ambitious, has a great sense of humour and he knows more about technology and what to do with it than I will ever know. Despite his current challenges, Britain needs to nurture more technology entrepreneurs like him who can take an innovative company truly global.
What's the first rule of good PR?
I did a business and marketing degree, riddled with Kotler's 4 Ps, SWOT analysis, and hierarchies of needs – all important academic marketing models – and I promise I'm not being sarcastic. But for me the first rule of PR is Poor Preparation equals Poor Performance – remember these 4Ps! You can apply that to every stage of PR.