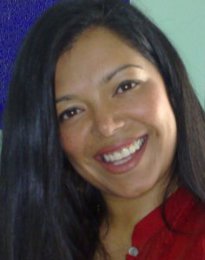 About Gurpareet Bains
What does Gurpareet Bains provide and to who?
Gurpareet Bains provides healthy, ground-breaking culinary concepts and cookery books to people who are interested in improving their wellbeing, as well as foodies.
What else have you been involved in recently?
Jon Kirk from Palamedes PR challenged Gurpareet Bains to create the world's most antioxidising meal. Gurpareet created a meal that contained as many antioxidants as 23 bunches of grapes per-serve, which is now widely recognised as the world's healthiest meal. He figured only an Indian recipe could be robust enough to absorb a vast amount of cinnamon and then he combined it with other superfood ingredients such as goji berries and blueberries.
There's so much negative press about PR and journalism these days, but this meal is a classic example of how PR can actually benefit the general public.
Could you describe Gurpareet's ethos or philosophy?
Using the latest medical and scientific research, Gurpareet Bains shows people how to transform delicious meals into 'medicine'.
About your work
What are the key groups that you communicate with on a day-to-day basis?
Press, universities, and charitable organisations.
Tell us about one campaign you are working on at the moment.
Gurpareet Bains is launching a new book, 'Indian Superspices', this month. The book is a collection of over 60 recipes augmented with medical research, photography and illustrations, and is a radical shake up of the culinary world: a fascinating voyage into virgin gastronomic territory!
How do you ensure Gurpareet Bains gets the right coverage in the press?
Nurturing our press as well as ResponseSource contacts and combining these with news stories.
How do you balance the use of social media and traditional PR/marketing in your work?
Social media is where we filter all of our bigger press to and it is our very own interactive news desk. We are currently using Facebook and Twitter, which are free and can be updated instantaneously. However, for social media to work, you need to mention it in the press so that traffic (followers) can increase.
What are the main issues in the food industry right now that may affect your PR approach?
Many people are cutting costs right now; however, we all need to eat. More people are choosing to eat at home, and therefore our business is growing and we are selling more cookery books.
About journalists
Which areas of the press do you communicate with the most and which media outlets or journalists do you find you work with the most often?
News is our strong point as Gurpareet Bains is continuously combining science with food. We also work closely with food, lifestyle and fashion publications.
What can you offer to journalists seeking a story on Gurpareet Bains?
We can offer journalists press copies of Gurpareet Bains' new book, 'Indian Superspices', ahead of its release this month. I am really very excited about the new book. There is much hype as well as a long list of celebrities that have endorsed it.
How do you build and maintain strong relationships with journalists?
Keep the press updated with what you're doing at all times. Deliver journalists what they want!
In your experience, do you think the relationship between journalists and PRs is always harmonious, or is it more of a love-hate affair?
Journalists and PRs need one another whether they like it or not!
About you
What is your PR career background?
PR is necessary for any modern-day business to succeed. I've been in the media business for over 15 years and before working for Gurpareet Bains, I was the european business development and client services manager for Muze Europe. Becoming a publicist has been a natural career progression for me, and I love it!
Name three guests you'd invite to a dinner party and why (and what you would serve!)
1. I'd have to invite Gurpareet Bains himself, of course, and perhaps he'd be kind enough to cook the world's healthiest meal for us all.
2. Kate Middleton, because she's a walking-talking PR machine and of course because she's fabulous and a member of our Royal family.
3. Sonia Gandhi, because I want to know how it feels to be an Italian woman running India!
What is the best piece of business advice you've ever been given?
You need to invest in PR.