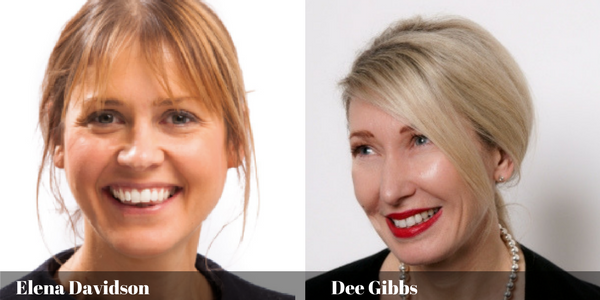 "When deadlines are looming, we collaborate in a supportive way, with everyone lending a hand to get the job done," says Elena Davidson, CEO of Liberty Comms. We spoke to both Elena and Liberty's Founder, Dee Gibbs about the agency's 20th birthday last week, and their tips for thriving in tech PR.
What has changed the most and what has changed least in the last 20 years at Liberty?
Dee: 20 years is a respectable amount of time to be successful in business. We always hear that it's the people who make Liberty so special, and while we like to believe that is true, we have (of course) seen staff changes through the years. We are always sad to lose members of our team, but we're also happy to welcome newcomers – at the end of the day we have helped to support so many professional careers and we're really proud of team members who have gone on to achieve their own personal success wherever they have landed.
In the same measure, Liberty is all about respect for our colleagues and this mutual respect is something that hasn't changed in all the years. Our "Liberty Way" ethos is at the heart of all we do and that means that we offer a collaborative and sharing environment where everyone can learn and progress. We believe that honesty, integrity, and diversity is the key to any great workplace and at Liberty Comms, that has never changed.
What are your tips for keeping clients happy?
Elena: We like to think of our clients as our partners. This partnership relationship is built on the same ethos and we like to think we can be a trusted and respected member of our clients' teams. When we work this way we can achieve truly amazing things and what's more, we want to do that. Being part of a team that is like-minded and shares common goals means that everyone will ultimately be happy when the desired outcome is delivered. Our clients know we are with them every step of the way and we want to do everything that we can to support their business goals and to overcome their business challenges successfully.
You're all about tech PR, but what is the coolest new tech in your office?
Dee: Wherever possible we like to talk the talk AND walk the walk.  We've recently deployed Wire – an end-to-end encrypted messaging platform for business that enables the team to collaborate securely. This is particularly helpful as we have an agency in Europe and an agency in North America, so we can use Wire to share documents, ideas, chat, do video calls, and more, all in a secure and private environment. This means our clients can feel secure that their data won't leave our domain and that news of any major new PR initiative will stay safely within the agency's walls until we are ready to share with the world. And Wire will never sell our data or subject us to advertising, so everyone is happy! We love Wire.com.
How do you keep the team motivated when there are hard deadlines to hit?
Elena: We're a flat organisation – no hierarchy, and we all muck in.  When deadlines are looming, we collaborate in a supportive way with everyone lending a hand to get the job done. We might crank up the music and hand round treats too, but more than anything our team know that we are all in this together and support is never too far away.
What do you look for in a new hire?
Dee: We've built a unique mix of talent at Liberty. We're not a one size fits all hirer and we think that diversity brings a more rounded and successful agency. We're not stuck on candidates with degrees – I didn't go to university, by the way, but I've still managed to get along despite not having a piece of paper to prove my worth. We're all fairly positive people, though, with a get up and go attitude. We're creative thinkers, we're sometimes a bit zany, but we are fun to work with! The "Liberty Way" is a reflection of the people we hire – we like to bring candidates with different skill sets for a more rounded view of a clients' business and the challenges they may face.
What is your most memorable campaign from the last 20 years?
Elena: There have been so many great people, great businesses and great campaigns, but we're really proud of our work to launch autonomous delivery platform Starship Technologies. We worked with Skype co-founder Janus Friis to launch the business, taking Starship from a few sporadic pieces of coverage to ten thousand plus every year. Starship is a client for us globally, with our US and UK teams working side by side to deliver a truly international campaign.
What does the future hold for Liberty Communications over the next few years?
Dee: We've got our 20/20 vision – a set of new initiatives designed to move our agency forward but also to offer our clients best in breed services from a boutique agency base. We don't do anything unless we do it well – you can check out more about our ethos and our vision for Liberty's future here.
We really want to hear from you!
Follow Dee Gibbs on Twitter – @deegibbs
Follow Elena Davidson on Twitter – @davidsonelena