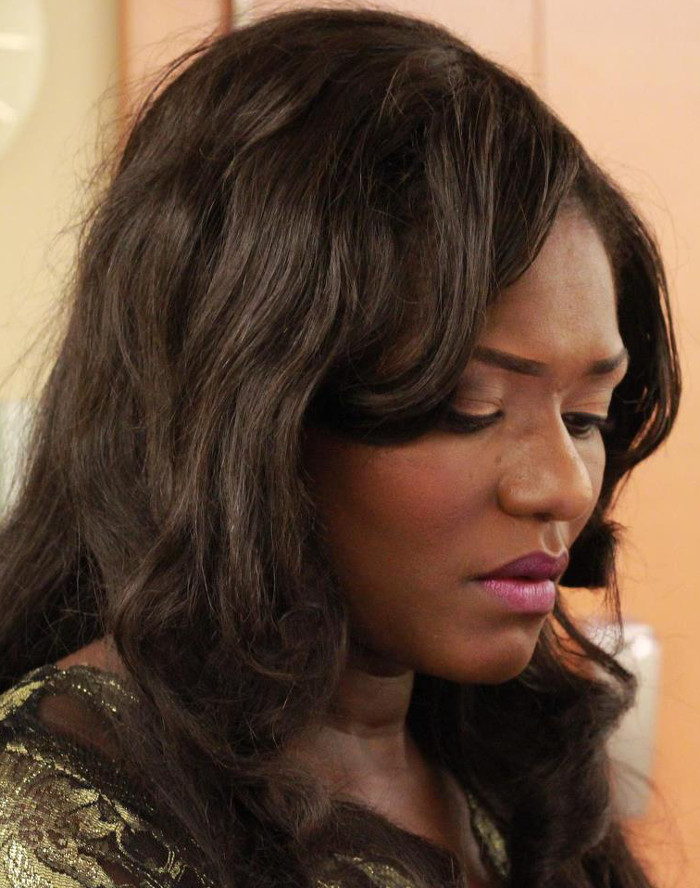 What does Speak to Dentaa specialise in?
Speak to Dentaa specialises in helping companies, organisations and personalities communicate effectively to an African audience and helps African entities communicate to a global audience.
You won the African Women in Europe (AWE) 2013 award for raising the profile of the UK Ghanaian community. What promotional work have you been involved in?
From my time recording the Dentaa show to the conception of the GUBA awards, I have been promoting Ghana and Africa to the world. I have been involved in charity work, mentoring aspiring youth and adult entrepreneurs as well as guiding most people from the British Ghanaian community in their quest to organise networking events. I also manage one of the most renowned footballers in Africa, former Sunderland player and captain of the Ghana Black Stars National team, Asamoah Gyan.
Is there any particular campaign that really stands out?
I believe the organisation and branding of the GUBA Awards was key to my award. From its first year in 2010 until today, we have attracted a lot of endorsements, from the FIFA President Blatter, through to a host of other dignitaries including; The British High Commissioner in Ghana, Ghana's High Commissioner in the UK, MP's Diane Abbott, Lord Paul Boateng and very recently the aspiring leader of the conservative party, Adam Afriyie.
How has the GUBA Foundation that you set up helped eliminate the stigma attached to autism in the African community?
The GUBA Foundation has highlighted just how rife autism is in our communities. I have organised two community events free of charge for families that live with autism: an awareness session where experts shared their expertise and directed them to available resources and a workshop about how to handle your autistic child at home.
These events have really been appreciated by the communities and I intend to organise a lot more in the UK before mirroring them in Ghana later in the year. The foundation hopes to help raise awareness as well as empower those families with ways to deal with their struggle on a day-to-day basis. Our aim is to educate and to alleviate.
What work did you do for former Sunderland striker Asamoah Gyan?
Speak To Dentaa offers a comprehensive service for Gyan which includes finalising and securing endorsement deals, managing his PR and appearances, and I still manage him.
Who are some of Speak to Dentaa's other most well-known or respected clients?
Apart from Asamoah Gyan, there is Benjani Mwariwaru and Rachel Yankey. However, I have a few who wish to remain anonymous.
How does the PR strategy for British-African sports players, film and music entertainers differ to other celebs?
Unlike other celebrities, athletes and footballers are judged by their week-in week-out performances. Sports players are in an industry that evokes a lot of emotion. Their performances can peek and pit at any time and this has a direct impact on their fans which leaves them open to criticism so it is important to be prepared and react quickly to any changes that may happen to your clients. In these situations we normally have to change our PR strategy to salvage any unpleasantness. It is important to react quickly, especially with the growth in social media.
Film and music entertainers are less scrutinised so there are less implications with our PR strategy however, in saying that, the last material they put out will heavily dictate our next PR strategy based on its performance in the market.
In conclusion there are no mapped out strategies specifically for celebrities from different backgrounds, all our clients are placed on the same strategic platform with the above factors being catalysts of change in strategies.
How do you introduce a new artist onto the market? What strategies do you use?
The most important part is settling on the objective with the client, and then we map out a strategy to introduce such a talent. One of the basics of our strategy is research, we study the market and identify the hole that needs filling and we plug it with the required talent. It is important to understand that every artist is unique, so strategies differ as well. Timing is very important in introducing a new talent: you won't want your client's new release to coincide with an established artist releasing their new single or album; it will not gain traction or have the desired effect.
What media do you work with, and what promotional activities are you involved with for your clients?
We work with all mainstream media, both local to the UK and internationally – depending on our client's heritage. In terms of platforms we deal with TV, radio, print and online and all social media portals. We also create bespoke events and activities for our clients. For example, we organised a testimonial match in Harare Zimbabwe in a packed national sports stadium to coincide with the retirement and an academy launch for Benjani Mwariwaru. This had the desired effect as we topped the evening up with a fund raising dinner and an auction to raise money for the academy.
What are your three tips/rules to building and maintaining strong relationships with journalists?
1. Communication is key in any relationship and journalists are no different; for the more and clearer the information you give the better the relationship.
2. Understanding what it is that a journalist needs; if you can make it any easier for a journalist to do his/her job it always helps.
3. Try not to influence what a journalist writes, as long as they have the facts.
What future plans do you have for Speak to Dentaa?
Speak To Dentaa is an exciting prospect that is looking at growing all the time. There are plans to increase our client base and venture into new markets. And we have plans to form a mentoring unit to encourage the youth as well as give them a platform to do a bit of work experience. We will also be expanding the team as well. Our set objectives and strategies that are in place makes the next few years a huge challenge but exciting as well.
What's the first rule of good PR?
Know your audience. The better your understanding of your audience the better you can communicate with them.