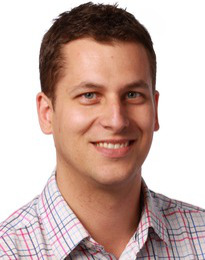 About the agency
You recently launched your own agency – Battenhall! What's been happening recently, and how are you settling in?
A lot has been happening to say the least. We are just four months in at the new agency here at Battenhall, so everything from office to clients and team is brand new. We have been spending our time building a team, getting our new clients up and running and setting up our office. It is incredibly exciting and you can see it in everyone's faces – our clients' and our team alike. Being a startup right now is an amazing experience as there is so much innovation happening in the media, digital and social.
How does Battenhall's approach differ to where you previously worked at Hotwire and 33 Digital?
Battenhall is a communications agency for the social media economy. For some clients we are their social media agency, for some we are their PR agency, for some we advise on brand strategy. Every brief is different, the common thread that runs through everything we do is that social media is bringing change to all aspects of our clients' communications and we are specialists in the new world that old agencies and traditional in-house teams need help coping with.
How do you plan to become 'the next great comms agency'? What are your future plans?
Our plan is simply to build the best quality team, do great work and stay a step ahead when it comes to innovation and trends. If we do that then we will get to work with amazing clients, deliver exciting work and hopefully become known for something we enjoy.
What clients has Battenhall got under its wing so far?
Our clients range from household consumer brands to corporate blue chips and some of the newest, emerging start-ups. We work with brands including Sanctuary Group, Jimmy's Iced Coffee, Empire Casino, Imagesound, Bardowl, E-Tale, Temple Bright, Protein World and Minicabit.
What advice would you give to recent business start-ups on their PR strategy?
Create and build an authentic voice, integrate all your business communications from press to content marketing to social media, and build a group of brand advocates who will become your most valuable resource as you grow.
About the industry
Has telling a brand's story changed now traditional PR methods have given way to social and digital?
Traditional PR methods of telling a brand's story aren't fit for purpose any more. Things have changed beyond recognition. All brands have direct access to their audience as well as a need to communicate through mainstream media, social media, apps, games, employees and influencers. Engagement strategies have had to change, speed of action has shortened and skills needed are now broader. So yes things have changes somewhat.
Is it worthwhile setting up your own agency? What are the risks, and what skills do you have to have to see it through?
Now is the perfect time to be launching a specialist agency. We have been able to launch and build a team quickly, and from a personal perspective, my time as an agency CEO has been an invaluable learning experience. I owe my old team at Hotwire and 33 Digital a great deal for all the experiences I had there.
Do you think the traditional agency model has had its day?
The traditional agency model is fundamentally broken. It is completely inadequate for the future media landscape. The traditional agency pyramid structure gives clients the wrong kind of consultancy and it needs to change.
The future agency needs to be T-shaped, an inverted pyramid, with a deep knowledge in digital and social present in every team member, not just the specialists. This needs to be complemented by a wide range of complementary skills needed from any comms agency such as PR, design, crisis management and so on. This depth and breadth is the 'T' and is how we have built Battenhall from day one.
What are the burning issues in social media at the moment?
The burning issues change from week to week and day to day. The rate of change in the media and in consumer and business communication is the burning issue because organisations simply cannot evolve to keep ahead of the game. That is what is most exciting about being where we are right now.
About you
What media do you seek out first thing in the morning?
I spend the first hour of my day working from apps on my phone. I work through email, follow all the mainstream media on Twitter and have client and issues tracking feeds on Feedly. I work on apps such as Instagram, Facebook Pages, LinkedIn, Google Plus and Evernote to catch up and plan the day ahead. Circa is also a great news app to help you get a broader view of issues.
Name three guests you'd invite to a dinner party and why.
My wife Katherine and my two children Beatrice and Hugo. We can't spend enough time together!
What's the first rule of good PR?
Stay a step ahead.
You can find Drew and Battenhall tweeting @drewb and @battenhall.