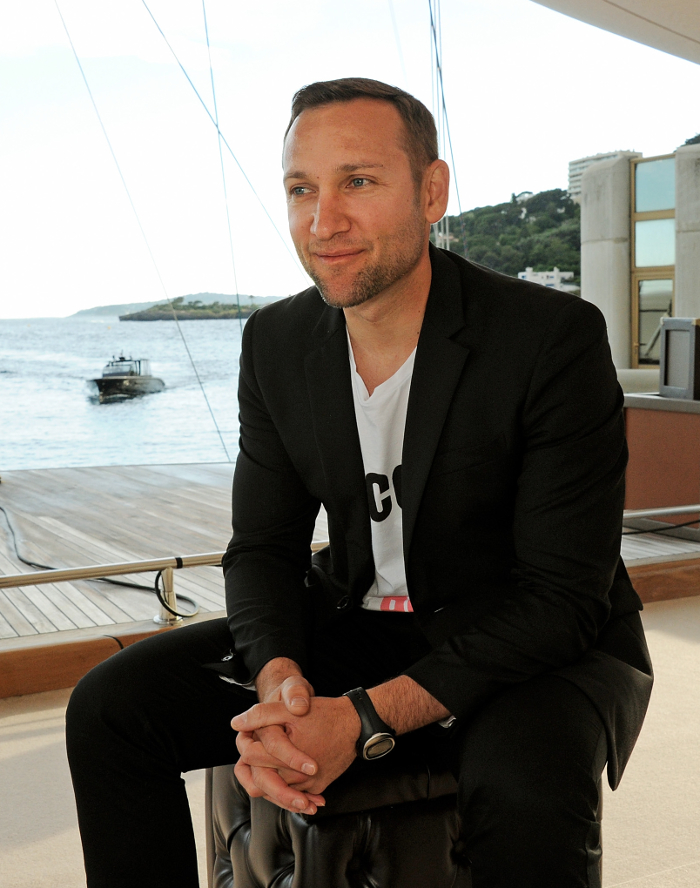 Brand Revolution is a strategic communications and talent agency specialising in influencer strategies that integrate brands with contemporary film, fashion, music and art culture. We represent both brands and talent, generating content and communicating the output to our client's key demographics and the world's media.
By creating integrated influencer based mar-comms strategies, we turn brands into 'cultural enablers', affecting and driving culture; resulting in garnering brands an unassailable position within their categories.
CÎROC Ultra-Premium Vodka and H&M are some of your biggest clients. What work have you done for them recently?
We carried out a 2.5 year influencer campaign for CÎROC Ultra-Premium Vodka through Western Europe ensuring wherever talent and influencers were, we were there with the brand. We sold this activity into the press which resulted in CÎROC being credited in £6 million of press coverage in Western Europe in FY13 alone. In the past few months, we have been planning some 2014 summer Ibiza activation for them.
For H&M our PR team was tasked with generating coverage in a selection of key titles for one of their collaboration launches and we secured coverage in 100% of their desired titles. They worked hand-in-hand with our talent team who provided a mix of key talent that appealed to the client's customers.
What do you define as an 'influencer' and why is targeting them so important?
Influencers can loosely be defined as the 'cool cats' you listen too – if they say something, it's the bomb and you take note! This can mean a completely different thing for different people. For example, if you're into tech, a tech influencer is someone whose opinion on product is listened too and they have the power to 'influence' people's opinions on this topic. For our sectors of film, fashion, music and art, we focus on integrating brands into the lives of people who affect and direct those specific cultural sectors, and what many people don't realise they can be famous or behind-the-scenes.
How do you identify a brand's influencers?
There are many ways, however, the simplest way of doing this is to look into the demographic that the brand want to attach themselves to – who are they following on social media, listening too, watching, reading, copying, going to see, talking about etc. Then the gold dust is in seeing who THEY are following because this is who your demographic is going to be loving three months from now. If you attach to these 'up-and-comers' they will take your brand up the elevator of influence and awareness… but to really get this right takes inside intel.
How does Brand Revolutions' influencer strategies work in practice? Can you tell us about a client you have worked with recently and how you helped their brand?
An interesting example is
Hoxton Gin
. This is a gin brand that has broken every rule – it doesn't really taste like gin (it has coconut and grapefruit in it) and it's not based on heritage like almost every other gin in the world. It's super tasty but not something a gin purist would drink. So how do you make people drink it? How do you redefine a category and make it cool? We managed to do it. When it launched we seeded it to the important people behind-the-scenes – the influencers of the influencers such as the managers of the world's best pop, DJ and rock music legends. They then told their clients about Hoxton Gin and bam, the product became a favourite of the music set. It was also seeded to up-and coming music artists like Rita Ora and Calvin Harris just before they went global.
How popular are influencer strategies in PR – should more agencies use this method rather than standard press releases and campaigns?
Three years ago when Brand Revolution talked about influencer strategies and amplifying the press, most marketing directors looked at me with a blank face but now people are starting to talk about it more and more. They are realising it's essential for all lifestyle brands to adopt these types of strategies as social media gives consumers an insight into what talent and influencers are genuinely interested in…so they had better be into your brand! For me though it's not used nearly enough or it's done incorrectly. I've had lots of meetings with PR advisors who rattle off a list of names of people they think are cool but the opinion of the PRs is largely irrelevant, it's who your target market thinks is an influencer, not you.
How does the agency structure its teams for client work?
We have three divisions split into mar-comms strategy & PR, endorsements & partnerships, and experiential. Then, depending on what sector the client wants to integrate into, we have a range of specialists who have deep knowledge in film, fashion, music and art.
What methods do you use to measure your influencer strategies and ensure your work is tangible for the client?
Sales! If we get it right, your sales should go up – period. There are lots of other things to consider such as social media, trend analysis, advertising value equivalent etc. but it all comes down to sales!
When is it appropriate to say no to a client?
When they want to put their product into the hands of people who we know won't have any interest whatsoever in it. This doesn't work because it has no integrity to it. You need to match the values and aspirations of your brand to the values and aspirations of the talent – that's the real deal.
What's the best practice you've seen from a PR? And the worst?
From a traditional PR perspective,
WestJet's 'Christmas Miracle'
campaign was great. The stunt earned the brand more than 20 million Youtube views in less than a week and strong international press coverage.
And the worst…oh my, I'm going to get shot if I answer that! Let's just say demanding a journalist says exactly what you want on a tweet in exchange for a ticket to an event is wrong and disrespectful in so many ways.
What future plans do you have for the agency?
Preaching values based talent and influencer integration, and also connecting what we do to digital sales strategy. We are all about ensuring our content is planned and used in display and SEO campaigns from day one when we are creating comms strategy.
Is the need to develop relationships with press journalists as important now since the rise in use of content marketing and social media?
The story is king now, boozy lunches are out! Nowadays journalists have to move so fast and do so much, and I respect them massively for that! The way I see my job is to help them by getting the information they really need, in a way they want it, and quickly!
Wasting time on boozy lunches is old school and an ineffective use of your client's time. I would rather work hard on generating good content and working with press to deliver as many exclusives and angles as I can muster to make their editors happy. When you can do that, you will build extremely valuable relationships with press.
Brand Revolution can be found tweeting @BrandRevo.