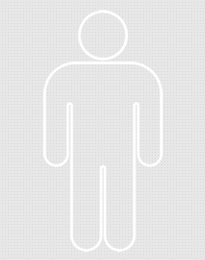 About the agency
What industry sectors does Palm PR specialise in?
We are a lifestyle PR agency, specialising in food, drink, travel and luxury products.
What is special about your approach to PR?
We are passionately interested in our client's businesses, and work closely with their companies to ensure that all our PR activity supports and drives their specific business objectives, for an impactful and intelligent approach that stands out from our competitors.
How do you ensure your clients get the right coverage in the press?
Our campaigns are rooted in strategic understanding, and we combine this with creativity to ensure our stories are relevant, interesting and topical.
What qualities do you look for in new recruits?
As we are a small and growing team, it is essential that all our staff are dynamic, creative and capable of thiking in an agile and intelligent way to drive strong results. They must be happy to work in a fast-paced and exciting office environment.
What has been the biggest challenge for the agency?
One of the key challenges is recruiting the right people. In this difficult economic climate, I believe that employees are staying put in their current roles and not taking the risk of moving agencies – so finding brilliant and ambitious people that fit our requirements is tough as we grow.
In your opinion, what are the main challenges facing PR today?
In today's climate, clients aren't looking for agencies that are one trick ponies – PRs have to do so much more than drive traditional press coverage, while working within smaller budgets and tighter objectives. The smart agencies who will thrive are the ones that can adapt, and are agile enough to take on new challenges and think outside the box.
About clients
Can you list some of your most well-known, or respected clients?
The Varsity Hotel & Spa Cambridge
Bubbleology bubble tea café in Soho and Harvey Nichols Knightsbridge
The Red Fort iconic Indian fine dining restaurant
Global Infusion Group award winning events and catering company
Mystery food & drink brand design agency
designmynight – the UK's first ever nightlife comparison site
Tell us about one of your clients you recently worked with. What was the company's brief, your approach and the result?
An interesting and quirky project that we are working on is with Floridita London. Our brief was to drive feature-led coverage for their Cabaret Floridita live music evenings every Wednesday night, which are headlined by the hilarious drag act, The Globe Girls. In order to drive larger press articles, we created a totally new work-out craze The Drag Queen Dance Class, where (ladies only) are taught how to walk in heels, as well as some of the Globe Girls' energetic dance routines. They then could stay and watch the show afterwards. We achieved widespread coverage in national print, online and broadcast media, as well as a huge buzz on social media channels. The story even went international, with titles like USA Today covering it. It has been billed as the 'new pole dancing' fitness trend and has also generated another revenue stream for the client.
How do you balance the use of social media and traditional PR in your work?
Social media is an integral part of our clients' campaigns, allowing them to communicate and interact directly with consumers, as well as monitor their customer's feedback and comments on the brand. We use our traditional media activity to drive content for social media, as well as utilising the unique assets on Facebook, Twitter, Pinterest and Google+ to generate content and interaction specifically from this platform. For some clients, such as the exciting new gourmet dips brand G'NOSH (www.gnosh.co.uk) we were brought on solely to look after their social media – so we understand the importance of this tool.
Is there a potential client you'd love to work for?
We would love to work for more travel clients – not just in the UK but also further afield.
What has been your most memorable work for a client?
We are really proud of the work we have done for The Varsity Hotel & Spa in Cambridge, which we've worked on since its launch two years ago. As an independent boutique hotel, PR is its only marketing tool. It is now at almost 100% occupancy, is consistently number one on Trip Advisor, won the 2011 Caterer & Hotelkeeper Hotspot Award and hosted guests from the Emir of Qatar to Prince Albert of Monaco.
What are the main issues for your clients right now?
Working with many hospitality clients means that a key focus for all our clients right now is the Olympics and thinking about how we can manage and maximise the huge tourist influx into the UK when the Games begin.
About journalists
Which areas of the press do you communicate with the most?
Palm PR communicates with such a diverse range of press on a daily basis. All our clients want to be featured in a solid spread of lifestyle media, from product placement, reviews, event listings, celebrity and launch news. However, we also focus on business and trade press, news and trend stories, and interview and profile opportunities.
Which media outlets or journalists do you find you work with the most often?
Again, this really depends on the client, the angle or the 'story'. Of course, we have brilliant relationships with many journalists who we meet on a regular basis, but we are far-reaching and believe in the merits of a newsworthy story, instead of simply relying on a little black book.
What can you offer to journalists seeking a story on one of your clients?
We host events, product launches and also organise reviews for our journalists (whether it's dinner in one of our restaurants, a jewellery sample delivery to their office, a spa visit for the latest treatment, or even a taste of a limited edition cocktail) – this allows the press to really engage with what they are writing about for a fair and informed review.
How do you build and maintain strong relationships with journalists?
We're lucky as we look after a mix of restaurants, bars, hotels and even spas. So we are able to spend a lot of one-to-one face time in the venues with journalists and really get to know their likes/dislikes and the different requirements of each publication. Reading our key publications every day also helps – it means that we only pitch relevant stories to each title, and so we build up a solid relationship by providing the right content to the right journalists.
In your experience, do you think the relationship between journalists and PRs is always harmonious, or is it more of a love-hate affair?
From my conversations with journalists, there seems to be a lot of PRs who insist on pursuing journalists with materials that are irrelevant to their subject matter. This is a massive bug-bear with the press and can cause friction. We work hard to ensure we only give interesting and relevant content to our press contacts, which builds harmonious and worthwhile relationships!
How do you think the PR/journalist dynamic will change in the future?
Certainly for those that take the time to nurture relationships and understand each other's industry and how it works, the dynamic is getting more and more collaborative. I certainly hope it will continue to do so.
About you
How did you get into PR?
I studied English Literature at Cambridge University and so have always been interested in communications. My first job after university was for the launch of a News International magazine, but I soon became interested in Public Relations and so I hopped the fence and started out in the Consumer PR team for international agency, Ogilvy.
What media do you seek out first thing in the morning?
I look at Twitter first thing in the morning as it tends to provide the fastest, most up-to-date news. By tailoring those I follow, it neatly streamlines the channels that I am interested in.
I read a huge range of media because of my job – we get every single paper delivered to the office in the morning, as well as UK magazines. I love London's free press – Evening Standard, Metro, Stylist, City AM, Emerald Street and Shortlist are all great. I also read BBC online news and the Economist to spot any interesting stories or trends that may be of interest to my clients' businesses.
I'm still massively upset that Daily Candy is no more, as that was a personal morning favourite. When we secured coverage in the newsletter, it had a huge impact for our clients and Malika Dalamal was such a brilliant editor for London.
Are you involved in any other projects?
I'm in the process of launching the Underground Literary Club – it's a society for Londoners who love to go out but also want to combine intellectual pursuits with socialising. In one sense it's an interactive book club, popping up in interesting and exclusive spots in the capital and providing an experiential night of story-telling, literature, performance…and cocktails! Watch this space on www.undergroundliteraryclub.co.uk.
Name three guests you'd invite to a dinner party and why.
The Dowager Duchess of Devonshire as I find her life story fascinating and she is the only surviving Mitford sister, Boris Johnson because he would be interesting and amusing at the same time, and finally Jeanette Winterson just because I absolutely love her writing. It would be a strange mix, admittedly…
Do you attend networking events? If so, which are you attending soon?
I'm quite selective about networking events, as I think there are so many in London, so it's about finding the right one! I recently attended a brilliant event at Home House members club on Portman Square for International Women's Day with Diana Verde Nieto from Positive Luxury, who was speaking about sustainability, and it was great to meet so many interesting, switched-on and engaging individuals. I prefer to go to networking events that are not always industry-specific, as it's sometimes more eye-opening to meet people who have a different perspective and can plug into your business in an unexpected and challenging way.
What is the best piece of business advice you've ever been given? What's the first rule of good PR?
People are your greatest asset.
The first rule of good PR is to know your client's business inside out – act like an extension of their team and you'll generate the best results for their brand.